After virtual pivots last year, Montreal's MURAL Festival is back for an IRL series of events that—believe it or not—include live music, block parties, and a lot of walls covered in fresh paint from a curated selection of international artists.
Running from August 12 to 22, there's a lot to check out, but we've gone through everything (and found out what still has tickets left because they're going fast!) to bring you a selection of stuff you need to check out over the next eleven days.
Live Music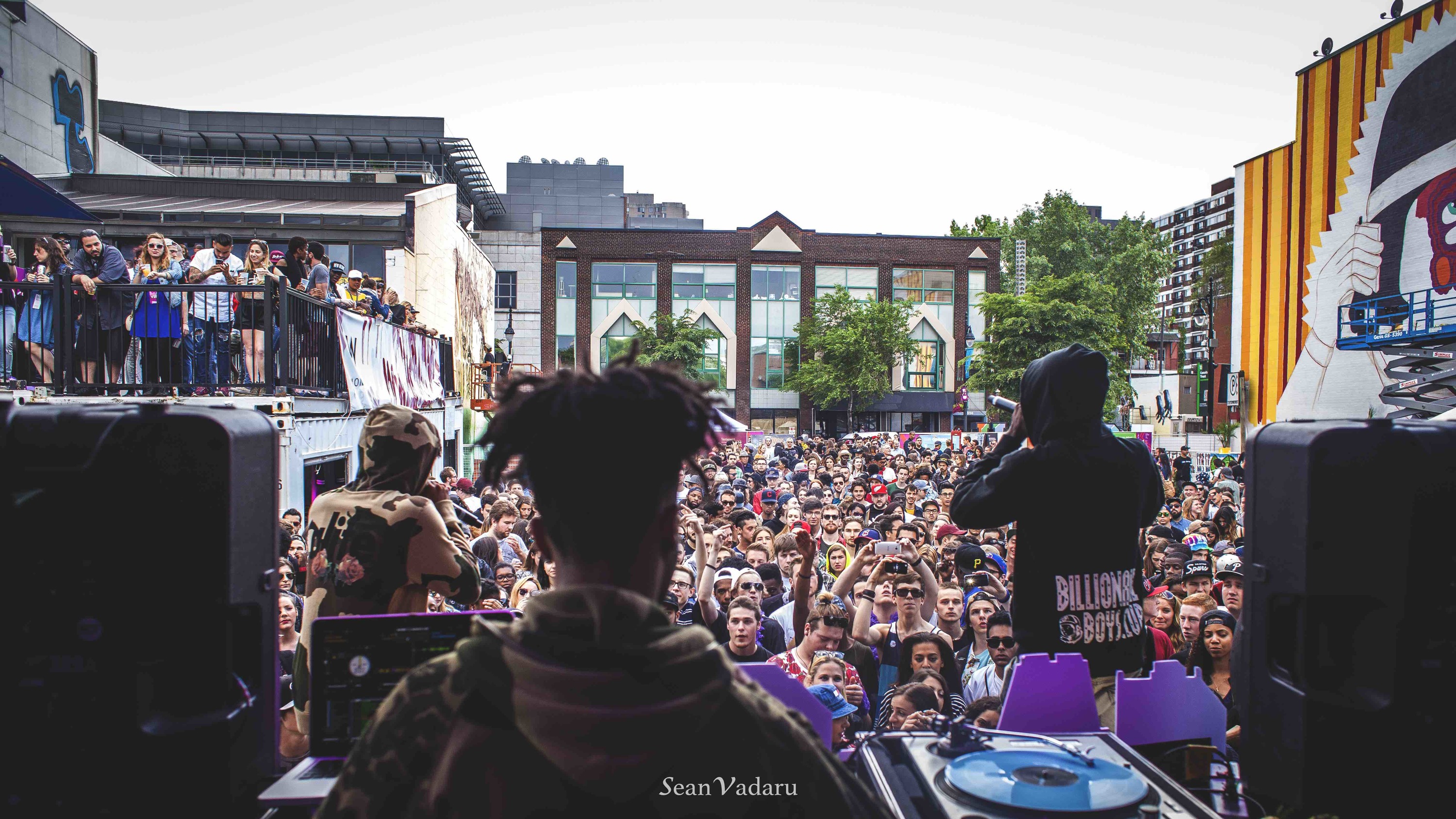 If there's one thing worth checking out this year, it's the huge amount of live music that's taking over the majority of the programming for this year's Wet Hot Vax Summer edition (our words, not theirs). We'll admit that the opening festivities are totally sold out, but there are of performances—sometimes free!—that you can still nab tickets to like this block party in the Parc des Amériques, an all-day Sunday performance of DJs, and Coeur de pirate playing with Nicolet, Mon Doux Saigneur, and thaïs.
Drag Brunch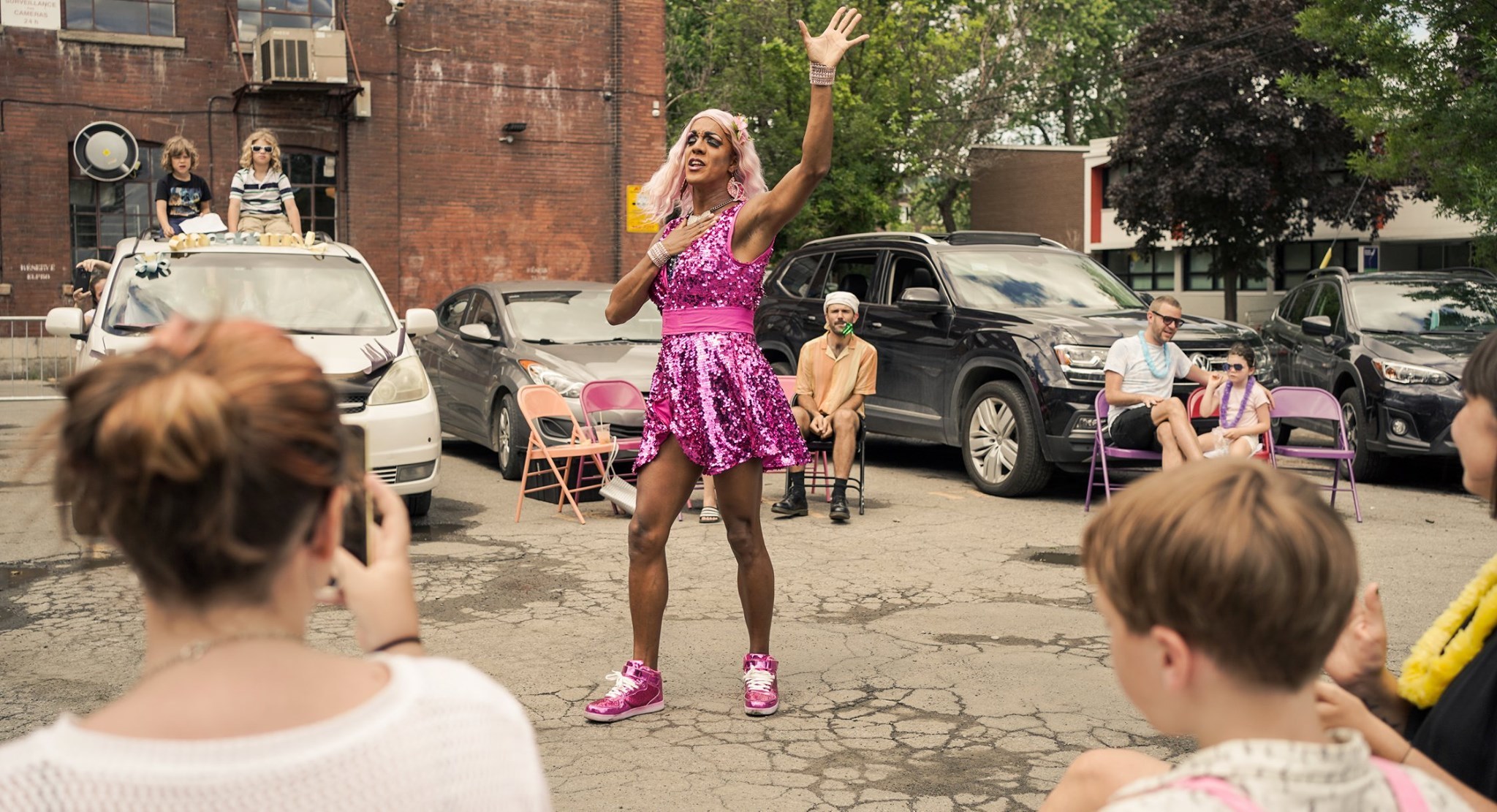 End the festival in style, Drag Brunch MTL has created an experience under the sun around the main stage. Promising an entertaining show for the whole family (read: kid-friendly), Barbada de Barbados will be accompanied by a special guest and putting on a show as you tuck into some food.
This DJ BBQ with top-notch eats
A revival of their famous Tokyo BBQ in the main area of ​​MURAL Fest on Saturday, August 21, tickets between $10 and $15 will get you access to burgers and other treats by Patty Paradise, a BBQ by Barroco Group (the folks behind places like Fugazzi and Foiegwa), summer cocktails, buckets of beer, waterguns, and performances by DJs.
Mural workshops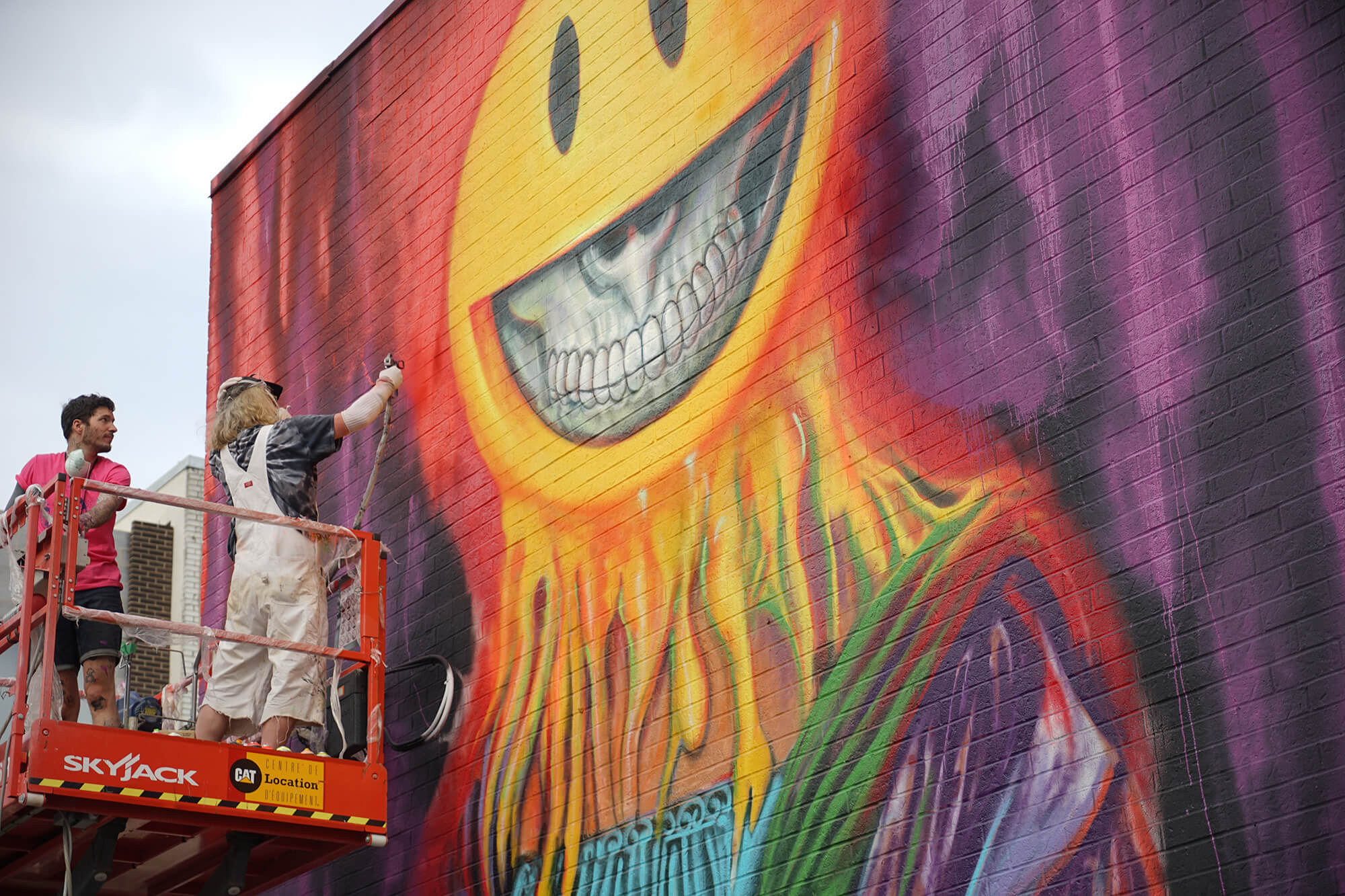 On August 13 and 20, you can grab a ticket to a two-hour workshop and all necessary materials associated that includes Introduction to Urban Art by Jamie Janx Johnston that includes aerosol techniques; a Painting Workshop with LaCharbonne to discover large-scale painting on wood panels; a Calligraphy workshop with Mr. Boz / Garbage Beauty where you perfect your calligraphy on abandoned objects; and drawing on electronic tablets with the Tagtool application to have your work projected onto a wall!
Café Artois Saint-Laurent
A series of curated evenings of art, food, music and culture are coming together over four days in an event designed by local artist Zoe Gelfant: A rotating kitchen for two local restaurateurs for the duration of the festival, Fugazzi and Tropikàl, offering an "intimate gastronomy experience" while all-new artwork goes up! There are four dinners in total, each 3-course dinners for two. The food package for two includes two Stella Artois beverages, two entrées, a large main meal to share, and two desserts:
· August 17th - Chef Jae Anthony, Tropikal
· August 18th - Chef Jeremie Falissard, Fugazzi
· August 21st - Chef Jeremie Falissard, Fugazzi
· August 22nd - Chef Jae Anthony, Tropikal
The latest from Time Out Montréal
- Fashion PUP, a dog fashion show, is coming to the Mile End (and your pooch can sign up)

- This weekend's Montreal RibFest will host three award-winning American pitmasters

- Montreal's Botanical Garden is hosting a meteor shower watch party this weekend

- Projet Pilote is a distillery, brewery, restaurant, and bar—all in one place in Montreal

- A&W Canada tested their plant-based nuggets on carnivorous plants (VIDEO)