It's been a year since restaurateur Yann Lévy has been able to reopen Hanzo, his Japanese izakaya in Old Montreal. Starting today, he and his partners have decided to finally reopen the doors, but they're refreshing their concept somewhat with a golden and crispy new addition: Hattori Fly Chickin, a new Japanese fried chicken sandwich counter that will be open only at lunchtime.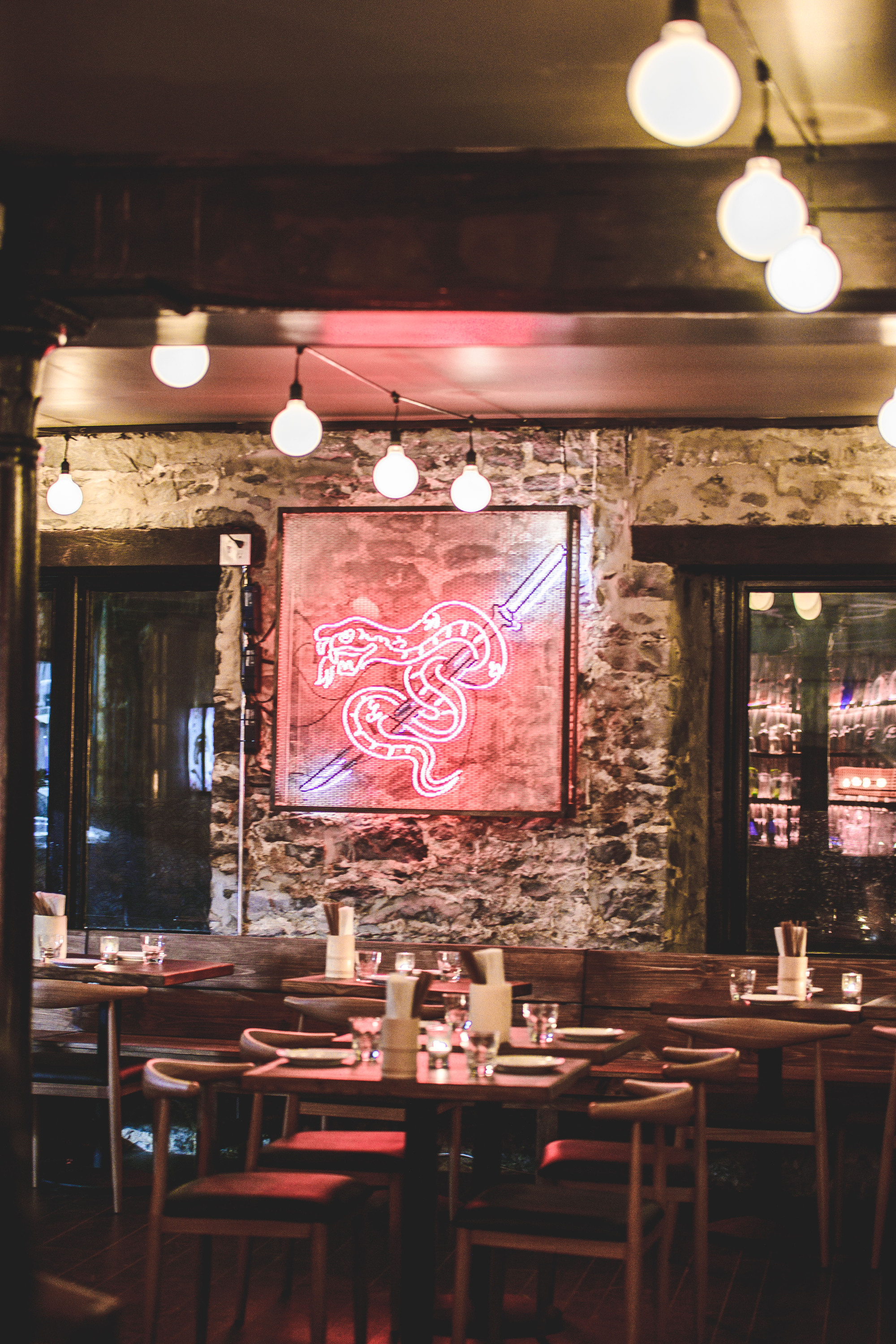 At lunchtime, Hanzo's operations will give way to Hattori Fly Chickin for a fast-and-fried lunch at a low price, with a menu consisting solely of three Japanese fried chicken sandwiches, plates of karaage, a furikake rice dish and a salad.
"I've been wanting to create a counter that honors the simplicity of the Japanese fried chicken sandwich, which is as satisfying as it is easy to eat," says Yann Lévy, who initiated the project.
As for Hanzo, customers who know the place will be treated to a brand new menu and some revamped décor. Greeted in an entrance that nods to the souvenir stores of Chinatowns around the world, food will now be dedicated solely to small dishes between $3 and $7, alongside drinks like cold pints of Asahi on tap, several versions of Japanese whiskey highballs and a wide selection of sakes.
Expect things like ham and cheese croquettes (korokke) served with karashi mustard, takoyaki that gets a spin with marinara sauce and burnt mozzarella, miso cucumber salad with minced chicken, and fried potatoes with seaweed and anchovy butter. There will also be a selection of several gyozas, grilled meats, a "raw" section—but even more focus gets turned on the pub's "KFC" chicken (Kombini Fried Chicken).
Hanzo is located at 417 Rue Saint-Nicolas, now open Wednesday to Saturday from 5:30 p.m. to 11 p.m.—reservations can be made here.
View this post on Instagram