Today's the day: Haitian chef Paul Toussaint's new eatery, Americas BBQ, is ready to fire up its grills at Time Out Market Montréal.
Combining techniques and specialities from across North, Central, and South America, the restaurant features equal parts dishes from provinces and states like Quebec, Tennessee and Texas as it does countries like Argentina, Brazil, and the Caribbean.
BBQ lovers take note: There are restaurants and steakhouses in Montreal who do solid work on their grill, but none of them propose as ambitious of a menu as this.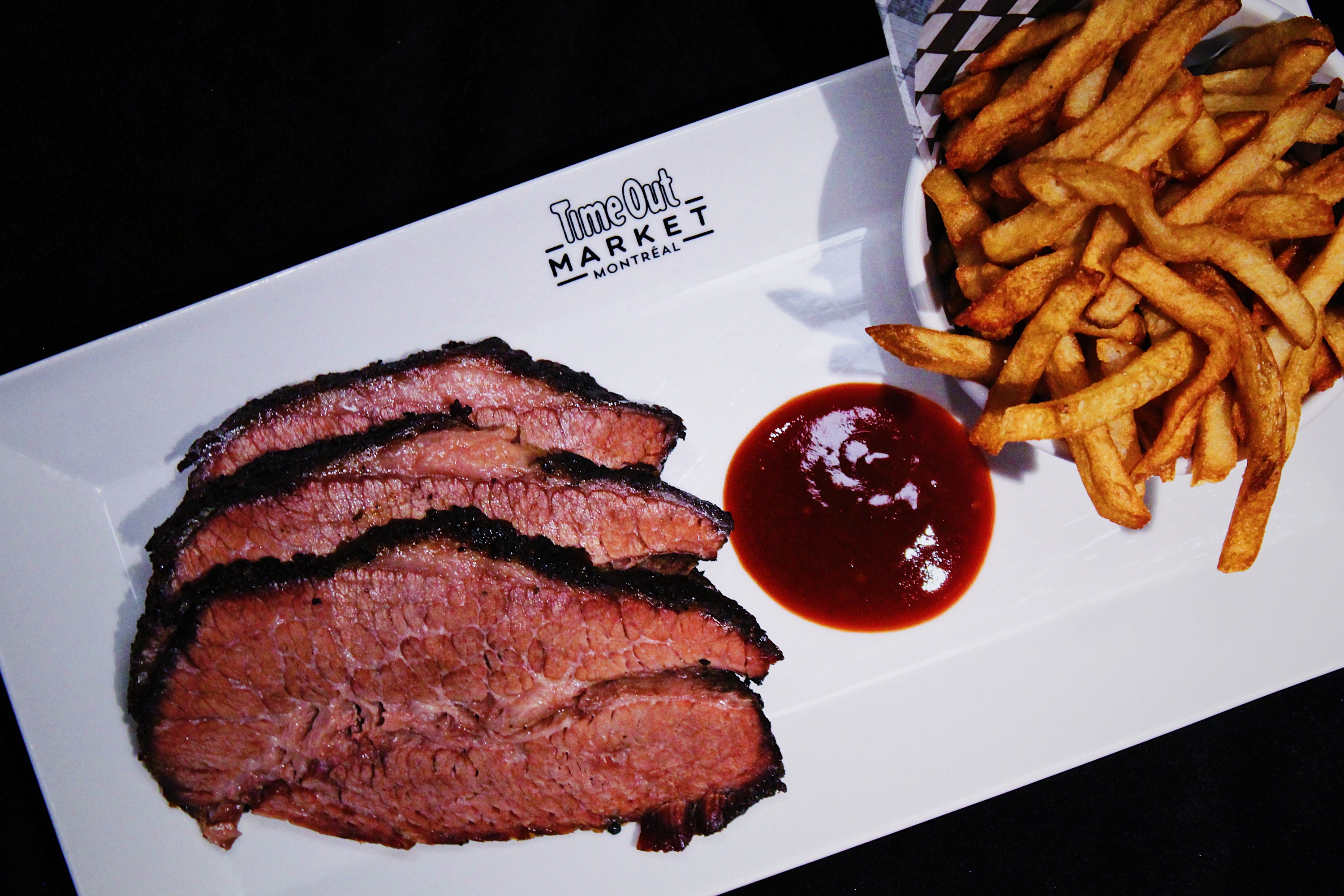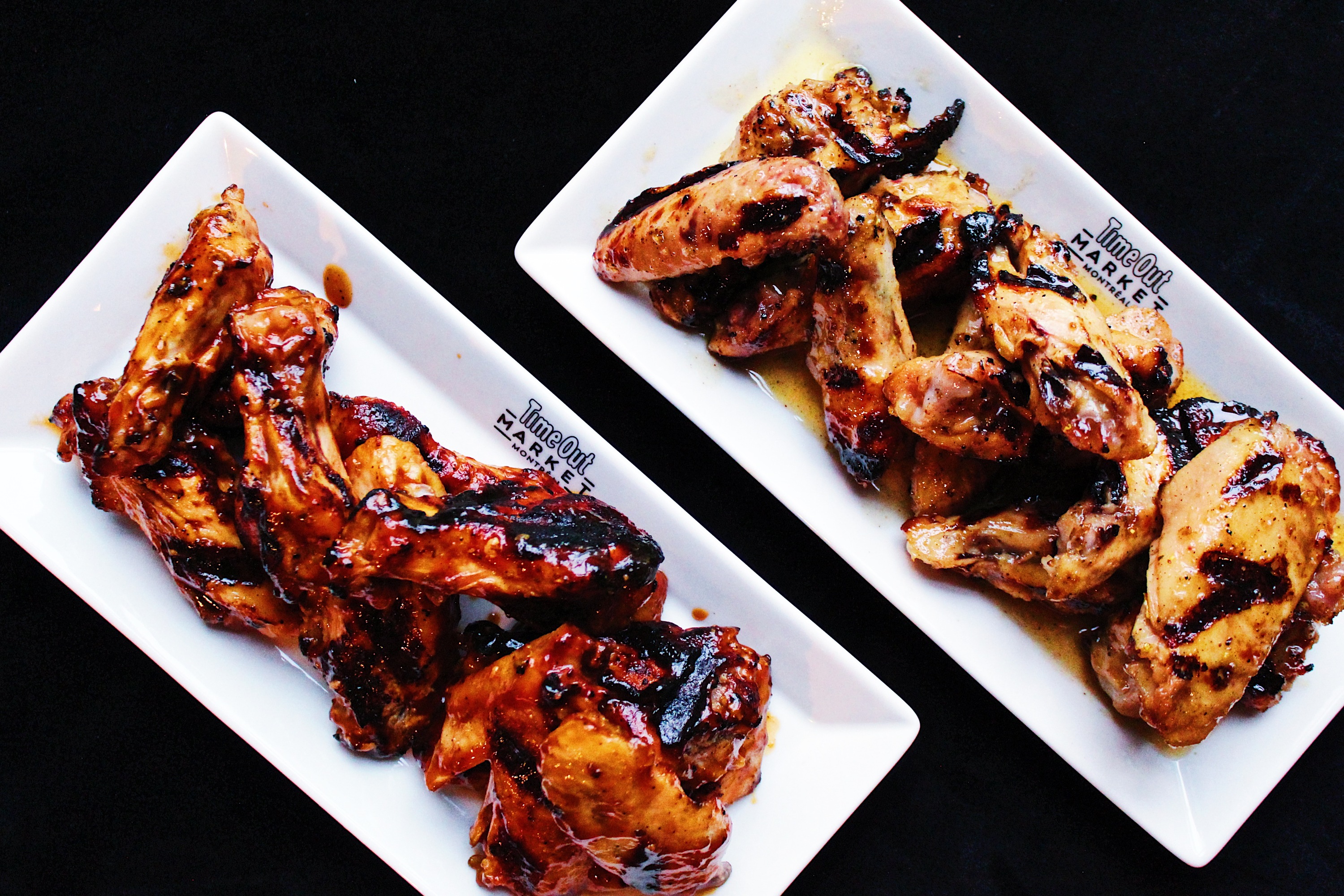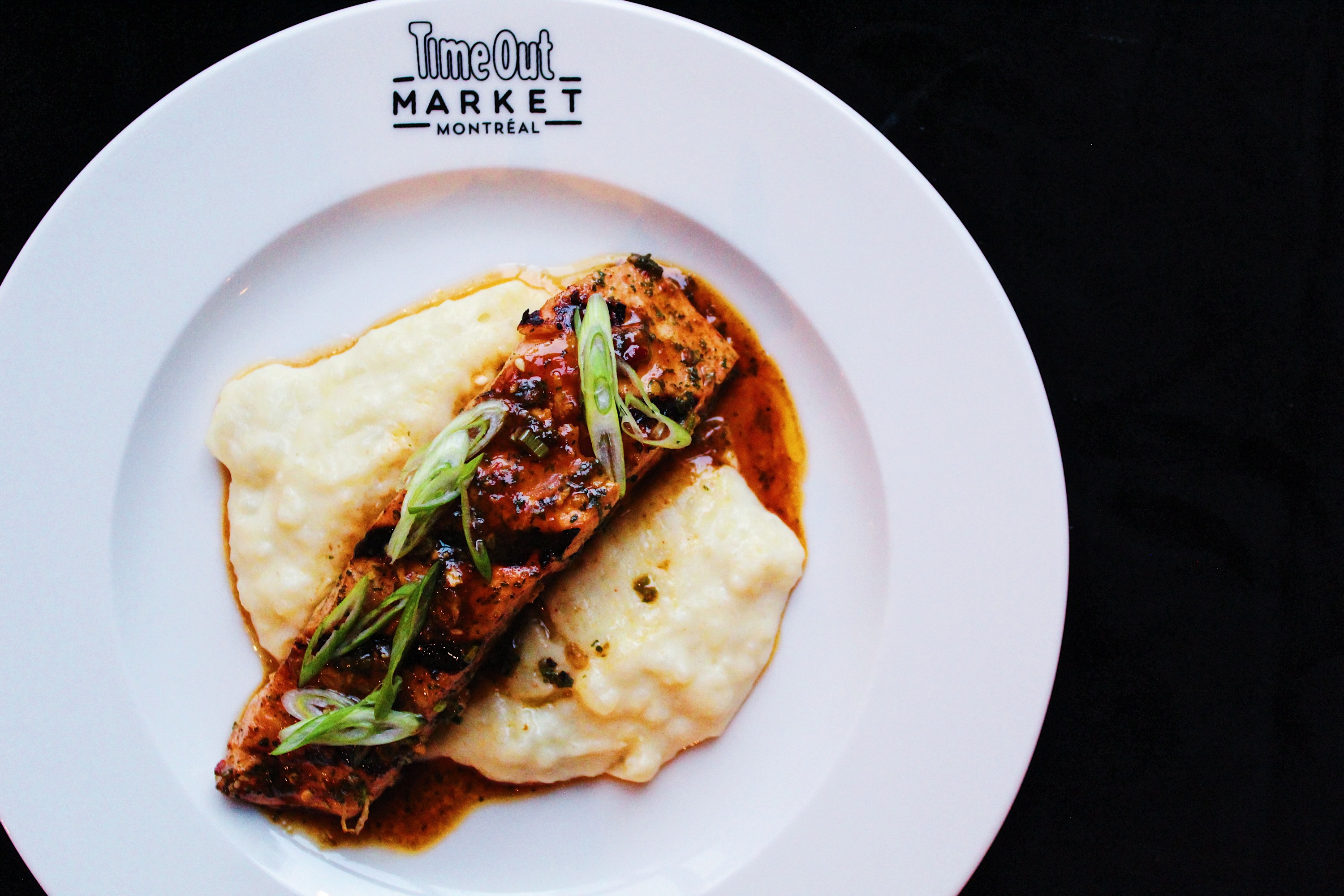 The menu is divided in four sections: The first focuses on barbecue and smoking techniques, ranging from whiskey BBQ sauce ribs and slices of brisket to chicken wings and chorizo sausage hot off the flames;, while the second has a steakhouse selection with Québec lamb méchoui and a classic onglet with chimichurri.
After that, it's savory sandwiches like a Montreal smoked meat grilled cheese and al pastor with chunks of pineapple on a potato bun, as well as all the fixings you need for a real BBQ feast: Creamy baked mac and cheese, potato salad, beans, and some little healthful touches like a quinoa salad and grilled vegetables.
Of course, there are some desserts to round out your feast, with lemon tarts and chocolate tarts, as well as a Caribbean rhum cake (care of the chef's Greater Antillian roots).
It's time to tuck in, Montreal. Bring a bib!
Americas BBQ is now open at Time Out Market Montréal inside the Centre Eaton de Montréal (705 Saint-Catherine St W), serving Monday to Thursday from 10am to 8pm, Friday from 10am to 9pm, Saturday from 11:30amto 9pm, and Sunday from 11:30am to 6pm.