For the first time in history, the World Pâté-Croûte Championship - Americas selection was held in Montreal at the Place d'Armes Hotel on Monday, October 17. What was at stake? Moving on to the grand finale of the World Pâté-Croûte Championship on December 5 in Lyon, France, in front of a jury of Michelin-starred chefs and Meilleurs Ouvriers de France.
Not just an ordinary Monday!
View this post on Instagram
It was under a feverish but festive atmosphere thanks to the on-site DJ that 13 contestants waited their turn to present their creations, then slice it for the judges (and the hundreds of guests in the room).
The format of the evening, organized by Chefs Canada, was quite simple: every 10 minutes, a pâté-croûte was presented blind to the eight members of the jury, and then to the people in the room mingling by the oyster, foie gras and wine bar.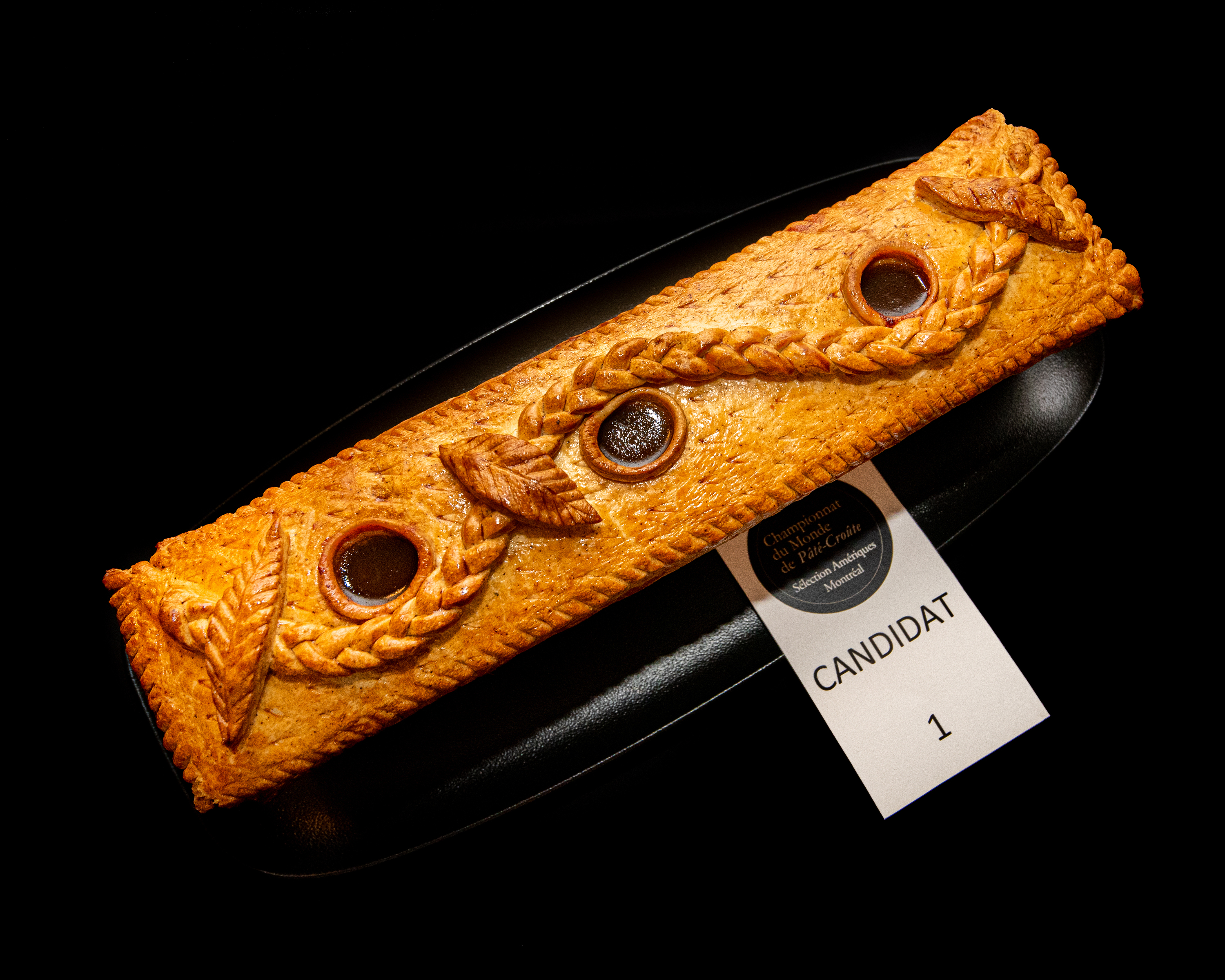 Nearly two hours after the first tasting, it was the long awaited moment: the unveiling of the two candidates qualified for the grand finale. Chef Nicolas Delaroque of Maison Nico in San Francisco (2nd place) and Philippe Bretigniere of Production Lafayette (grand prize winner) will be flying to Lyon to represent both Canada and the United States.
View this post on Instagram
Here are the 13 participants:
Alexandre Pernetta (Ferreira Restaurant, Montreal)
Antoine Corriveau (Ateliers & Saveurs, Montreal)
Arthur Muller (Auberge Saint-Antoine, Quebec)
Dacha Markovic (Elora Mill Hotel and Spa, Elora)
Félix Duquet (Sofitel Hotel, Montreal)
Kevin Smith (Beast & Cleaver, Seattle)
Nicolas Delaroque (Maison Nico, San Francisco)
Philippe Bretigniere (Production Lafayette, Montreal)
Pierre Calmels (The Philadelphia Club, Philadelphia)
Scott Draper (Sanagan's Meat Locker, Toronto)
Thomas Joly (Boulangerie Le Toledo, Montreal)
Xavier Deschênes (Restaurant Saint-Amour, Quebec)
Yoann Van Den Berg (Restaurant Les Mômes, Montreal)
For more information about the World Pâté-Croûte Championship, click here.