A Portuguese rotisserie with a few other Mediterranean specialties, keeping things affordable and family-friendly, using as many local products as possible, but also a place to both catch a Habs game or grab a sandwich to take with you on a walk along the piers: That's all part of the package at the Old Port's newest restaurant Chapado.
"In creating Chapado, we wanted it to become both a neighbourhood family rotisserie and a place to watch sports, without falling into the stigma of a tourist restaurant or a sports bar," says Morgan André, director and manager of the place.
Nevertheless, everything suggests that the Chapado will appeal as much to tourists walking down the rue de la Commune looking for a family place with a terrasse to stop and refresh themselves as it will with locals just wanting to take a break in the summer or warm up during winters with some good Portuguese grilled goods.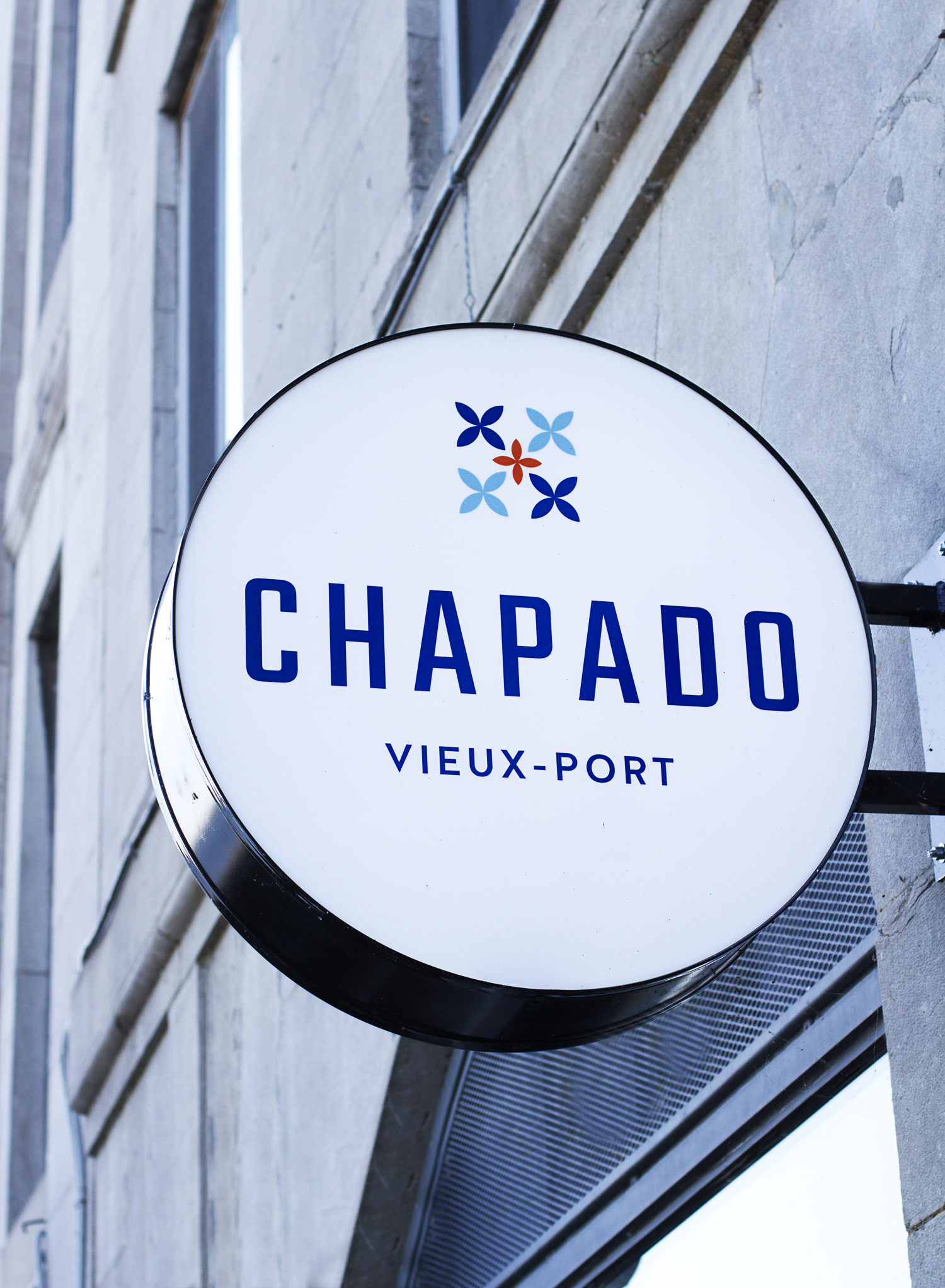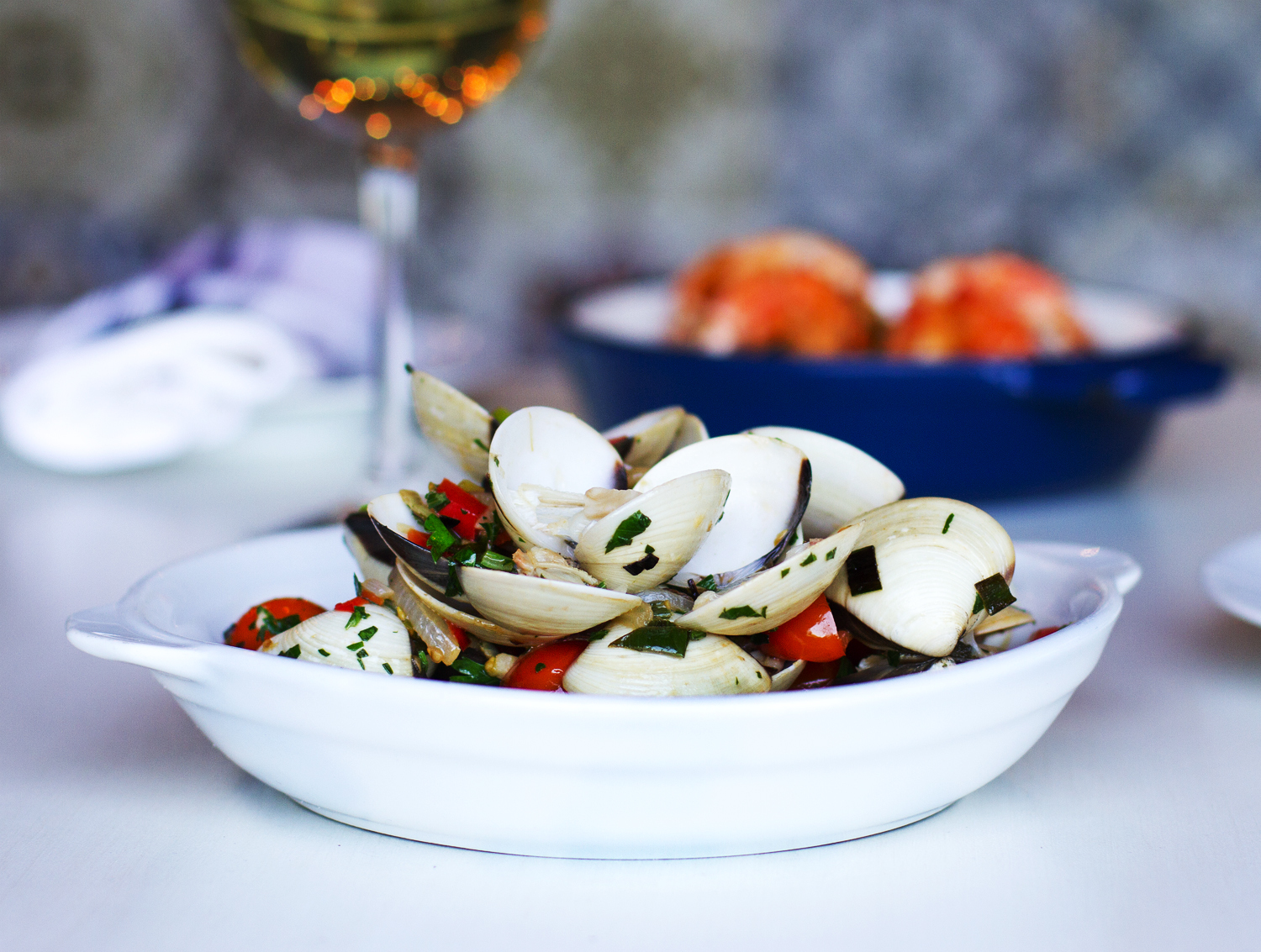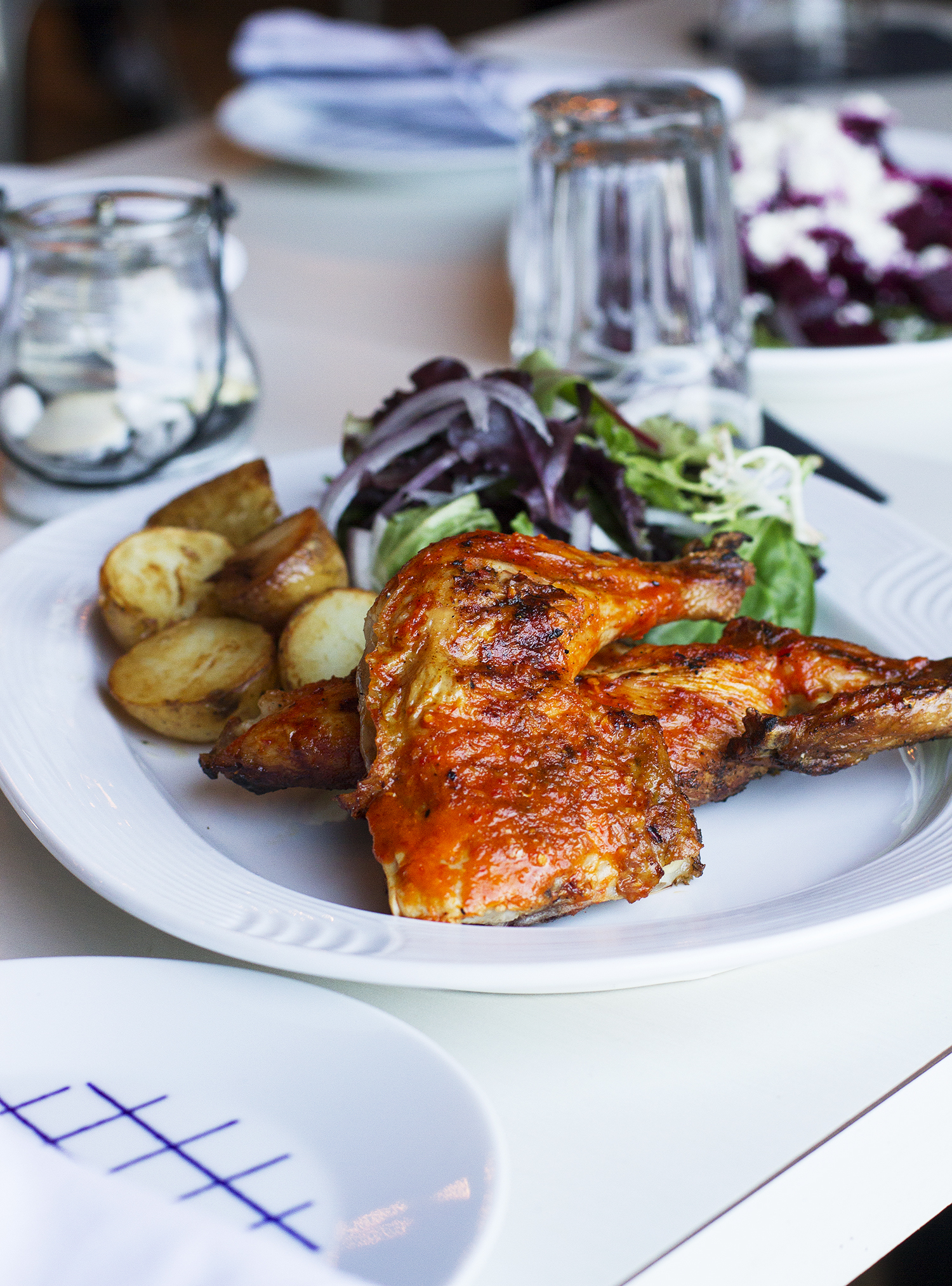 The star of the menu may be the Portuguese-style chicken, but there's also fish and seafood that create some worthwhile Mediterranean options in addition to capon chicken wings (capon being a centuries-old technique of gelding roosters to make them plump and juicy), marinated olives and lupini beans, grilled chorizo and vegetables—all of which are options to wash down with a local microbrewery beer while watching a hockey game.
In the next few weeks, a small grocery section with several products will get installed, as well as a take-out counter for during the daytime. With its blue mosaic decor and greenery, the team says the space will soon feature a "bloody Caesar bar" concept.
Chapado is located at 121 de la Commune Street West and is currently open Thursday from 5pm to 11pm, Friday from 5pm to midnight and Saturday from noon to midnight.