This weekend marks the first full service for the Plateau's new Lebanese café Chez Téta, serving coffee and light lunches made from scratch from early morning until early evenings, and it's far from your usual café openings in the area.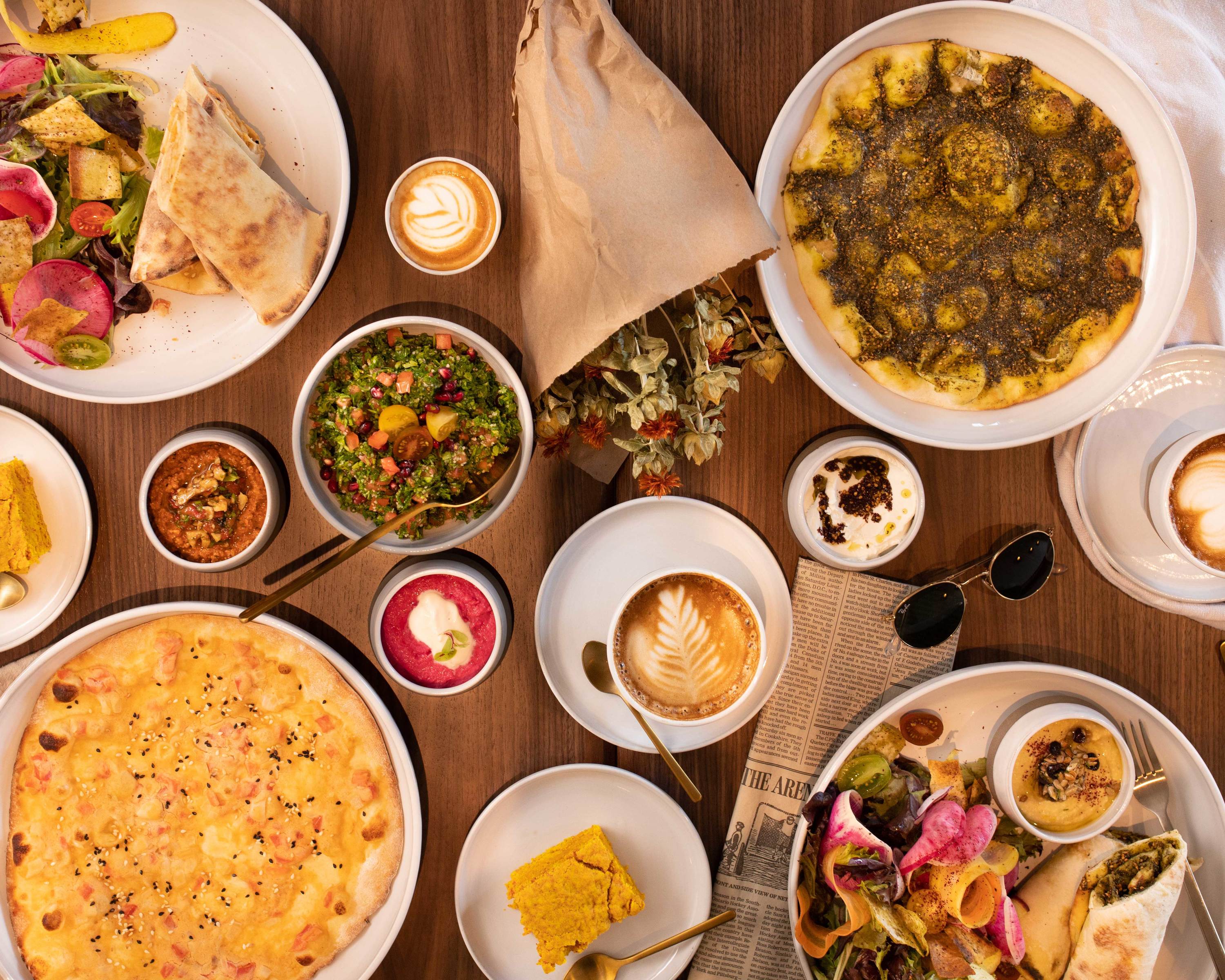 Located inside of the space that once housed the Portuguese Patisserie Du Rosaire bakery for 25 years, partners in business and in life Antoun Aoun (with experience in running hotels) and Mélodie Roukoz (a dietician by trade) have completely renovated the interior with the help of Ivy Studio—known for their work at spots like Elena, Boxermans and JackRose—with lattices, ceramic light fixtures, concrete floors, marble countertops and custom wood tables.
While catering to Montrealers by offering lattes, espressos, cappucinos and the like, they're also doing Turkish coffee out of a copper-plated sand brewing machine that leans on the uncommon side in a neighbourhood like the Plateau.
The real crown jewel of this new space is their oven: A one and a half ton gas-fired brick, salt and sand oven the owners had imported from Lebanon specifically for doing one of their menu's cornerstones, the manakish. "It's a traditional oven," Mélodie told Time Out Montreal. "Few people are using an oven like this," Aoun adds, noting that while manakish is available in Montreal, it's not so common to see ovens like this. "You'll see people using a convection or pizza oven, but it's not the same."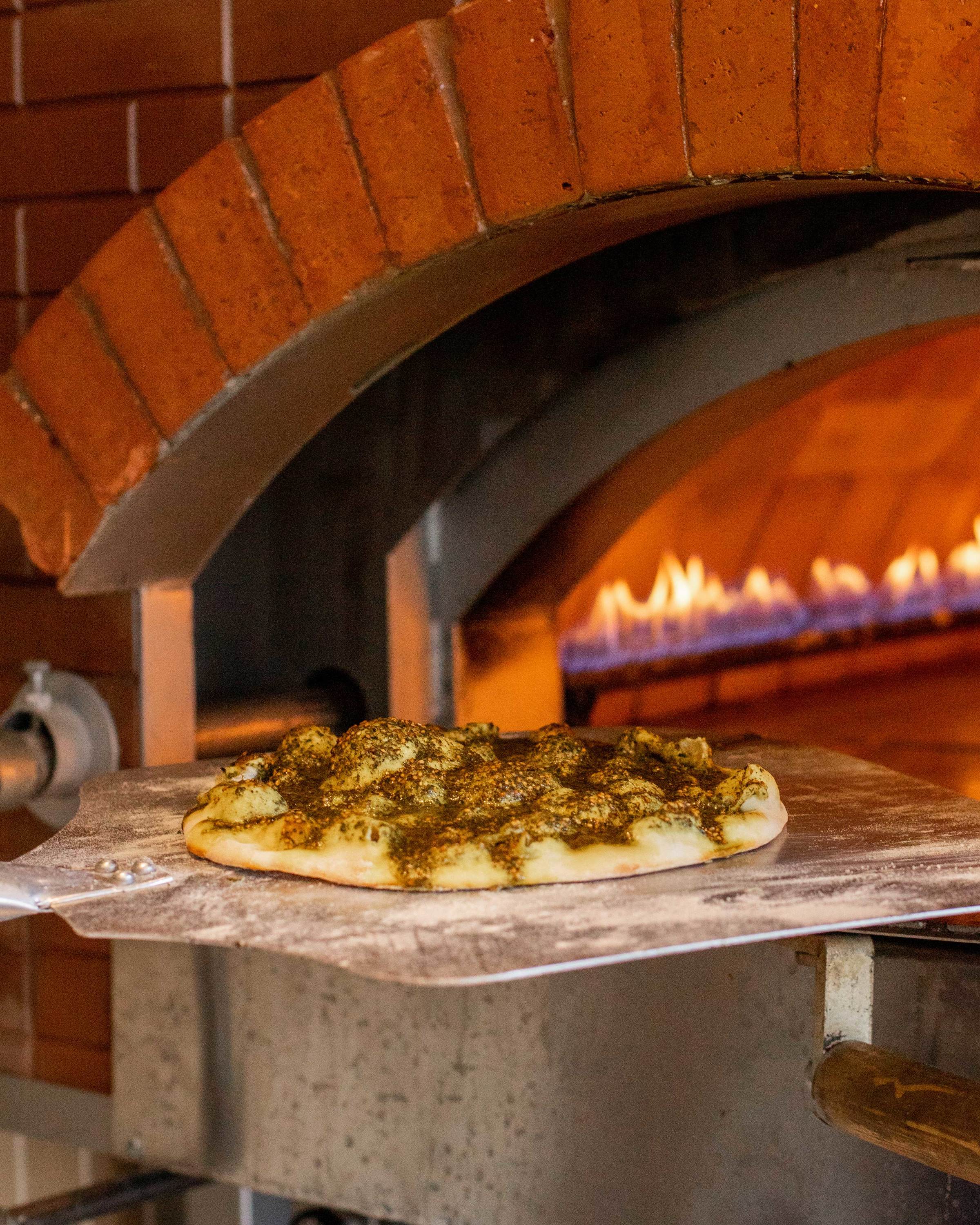 They can also fire off their eggplants for the baba ghanoush, the peppers for the muhammara, and so forth.
Some Montrealers might recognize manakish as a late-night snack at quick grab 'n' go spots like Al-Taib, but this is far closer to the real deal as it's served during the day. Manakish is an Arab Mediterranean classic that isn't particularly exclusive to any one country, but is enjoyed as a breakfast staple by many across the Levant. Though it's traditionally eaten family-style on weekend mornings, it also makes for a great lunch, light dinner or substantial snack.
"We want to reach everyone, and we wanted to offer a real Lebanese experience that you could find back home," Mélodie added. "We find that's something that's lacking in Montreal. Usually, when you want to have a good manakish, you're not going to get a good coffee at the same place. We wanted to offer an authentic place with authentic food, with small details that would remind you of Lebanon."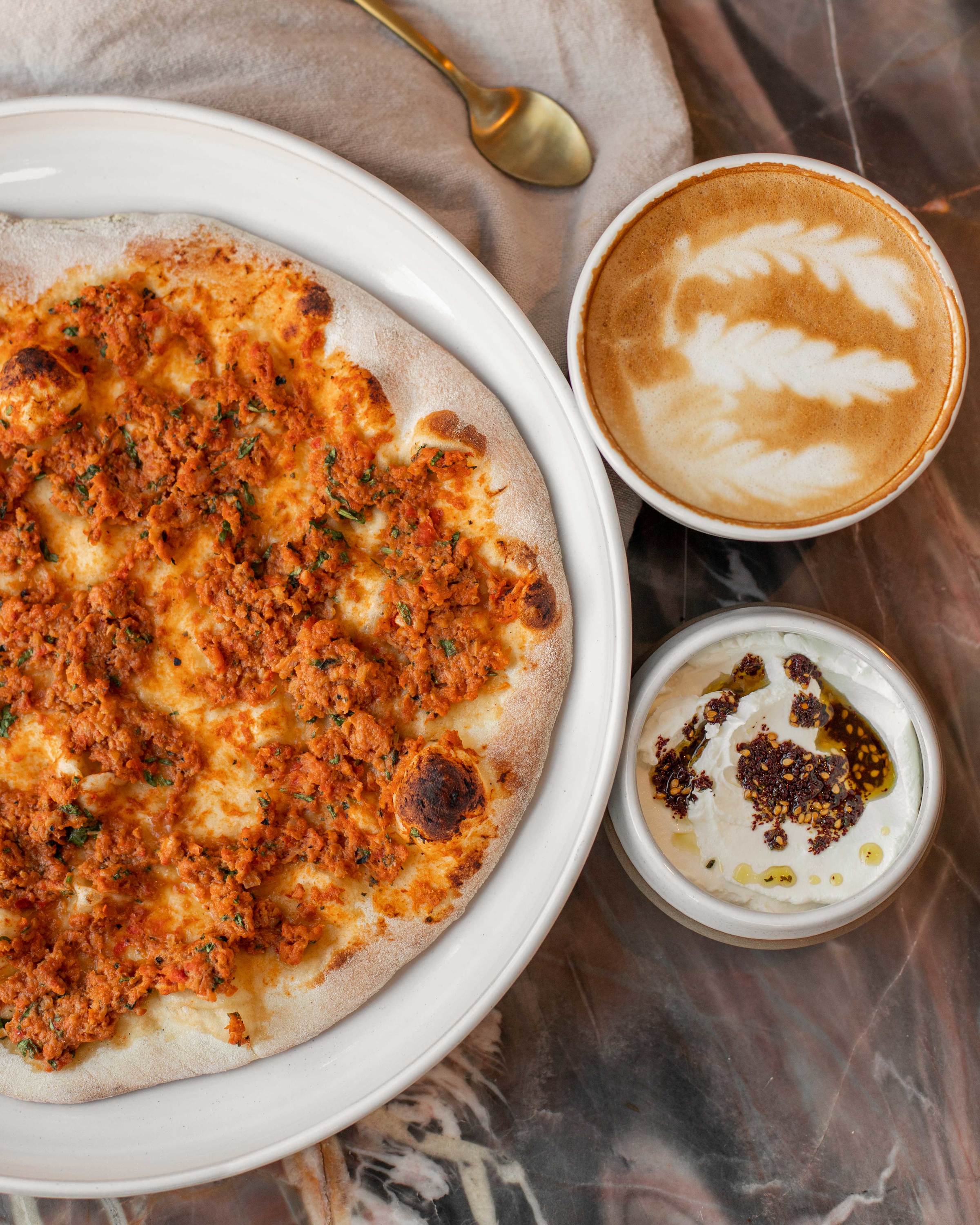 "Honestly, this manaeesh is the closest to Beirut's that I've experienced in Montreal," says Plateau resident Yasmine Dalloul. "It's their dough, it reminds me of what I'd get in the Achrafieh district," one of Beirut's oldest areas.
The new café a family affair that runs deep. "Téta means grandmother in Lebanese," says Mélodie. "Our logo represents my husband's actual grandmother, and that was drawn by my sister...
Café Chez Téta is currently open at 227 Rachel Est from Wednesday to Friday from 7:30am to 5pm, Saturday and Sunday from 9am to 5pm. Orders can be placed online for pickup here in advance.
Most popular on Time Out
- This map tracks which areas of Quebec are hitting a fall foliage peak

- Famed Montreal taco truck and restaurant Grumman '78 is closing its doors

- Is Halloween trick-or-treating happening this year? Yes, but with restrictions, says Legault

- US-Canada border to remain closed until America brings COVID-19 under control: Justin Trudeau

- One Montrealer has erected a public art piece to commemorate Montreal's whale