This weekend from Friday, November 20 to Sunday, November 22, two Chinatown spots for snacks and bottles of wine—Japanese snack bar Fleurs et Cadeaux and Cantine Poincaré—will be hosting a Christmas market called Le Marché Spectaculaire that will span a whopping 200 metres of Chinatown, from the western side of the neighbourhood on Saint-Urbain Street to Saint-Laurent Boulevard on the eastern border.
It's going to be three days of shopping and snacking that will go from noon to 8pm for each of the three days. The event is "an opportunity for us to lend our dining rooms, which we no longer serve to serve you, to our artisan friends," the description of the Facebook event reads.
The move of transforming dining spaces into retail spots is becoming more and more commonplace; the Latin Quarter's café Bonjour-Hi has, for example, made a similar move and Bar Pamplemousse will be hosting a Christmas market pop-up the same weekend as Le Marché Spectaculaire.
In Chinatown, Montreal artisans and makers like Aless MC, Champagne Céramique and Danica Olders and jewelers like YUUN and Bilak jewelry will be putting their work on tables at Fleurs et Cadeaux and Poincaré. While walking in between the two locations, customers can check out the shops along the way in addition to getting hot cider, yakitori and other grilled goods will be served outdoors.
It will also drive foot traffic to a nieghbourhood that's been disproportionately affected by the pandemic due to racism towards Asian Montrealers, providing businesses in the area—restaurants, gift shops, bakeries, candy shops and more—with some (hopeful) boosts to their sales.
Here's the full list of vendors who will be at each business:
Fleurs et Cadeaux
Chinatown Caviste x Bacchus 76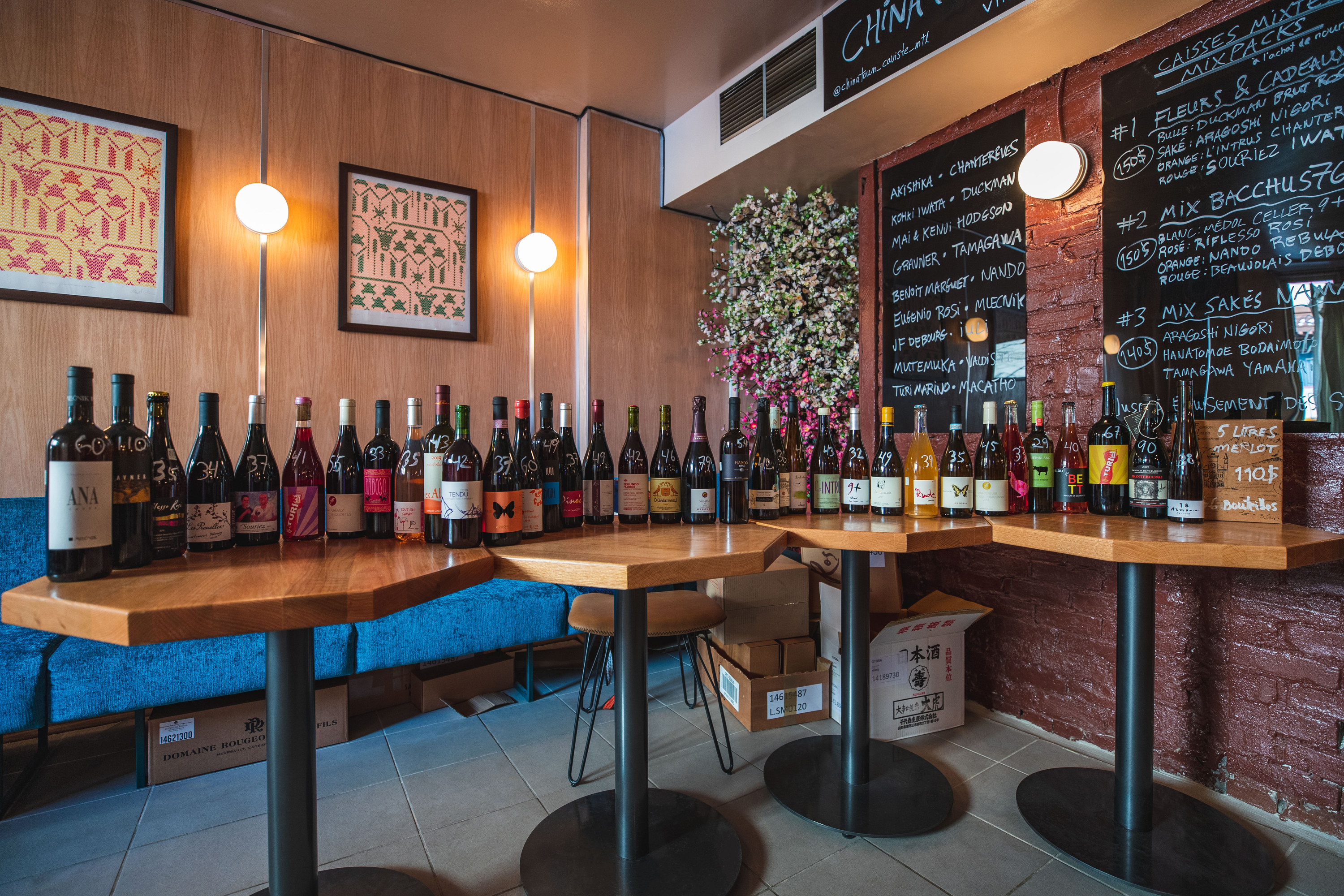 Cantine Poincaré
Get out there and Love Local, Montreal! Don't forget to support the local restaurants, bakers, and gift shops in Chinatown while you're out there!
The latest from Time Out Montréal
- Chef Simon Mathys has left Manitoba to embark on a new restaurant project, Mastard

- Mile End's La Croqueteria is doubling down on specialties by serving Spanish tortillas

- The MasterChef Season 8 winner has opened Le Mariachi, serving vegan Californian comfort food

- New Vietnamese cantine Dat Aliis opens in Little Italy with fresh takes on classics
- Hochelaga's new microbrewery Mutoïde has takeout beer to get us through the rest of 2020