It's takeout with a seriously cool twist: Chinatown's latest arrival, the Japanese snack bar Fleurs et Cadeaux, is serving playlists to listen to as you eat.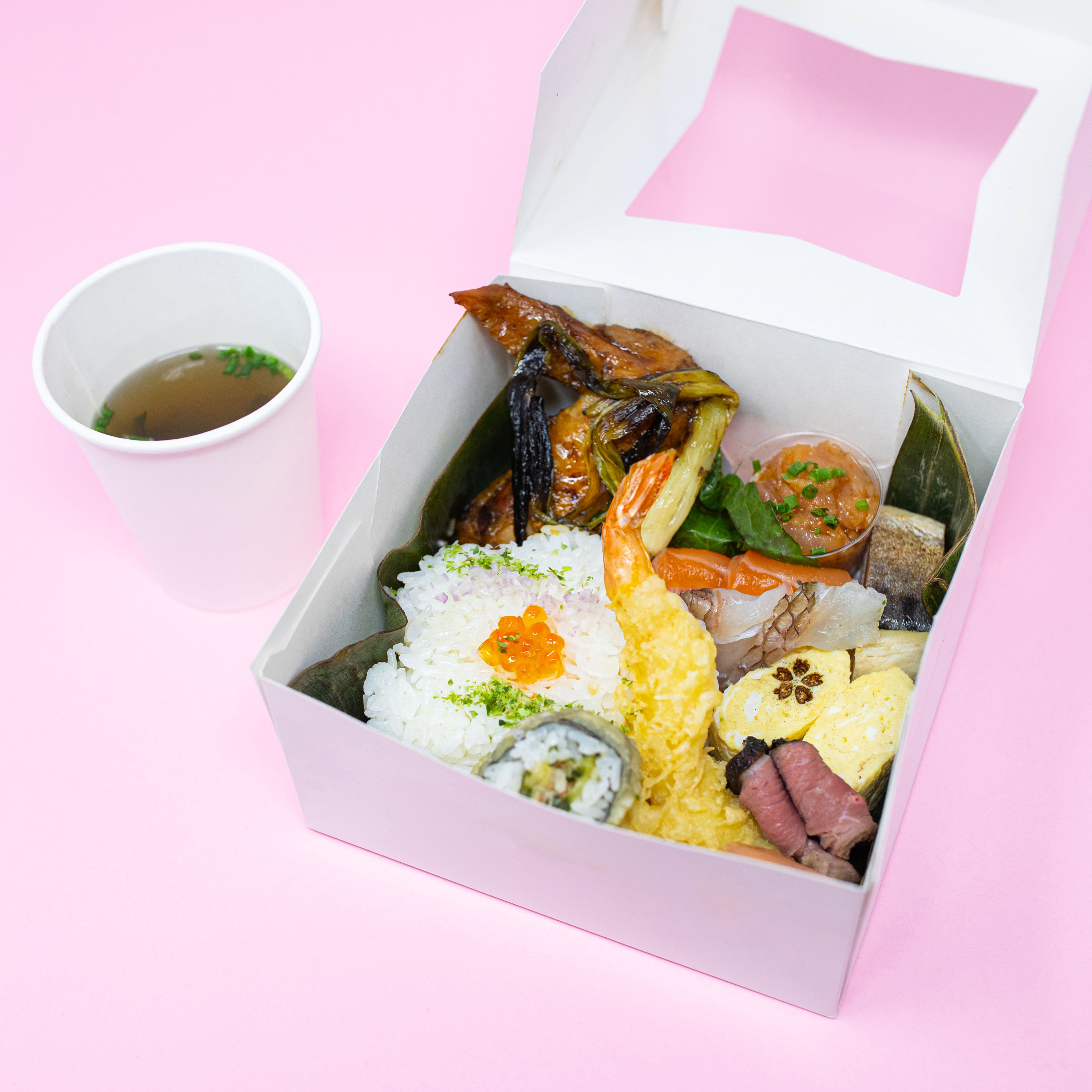 Imagine picking any number of items off their menu—Japanese curries, seasonal bento boxes, chirashi bowls and/or Japanese sandos, plus some specialty coffees and teas or bottles of wine and sake—and bringing it home. Open the bag, and along with it comes a QR code that takes you to a playlist inspired by the seasons and whatever you're eating (plus a candle to enjoy eating by candlelight).
The music's recorded by the restaurant's partner and resident DJ Hideyuki Imaizumi (the owner of Time Out Market Montréal's Marusan) while the food's being prepped, and that becomes a second 'dish' to be enjoyed as you eat.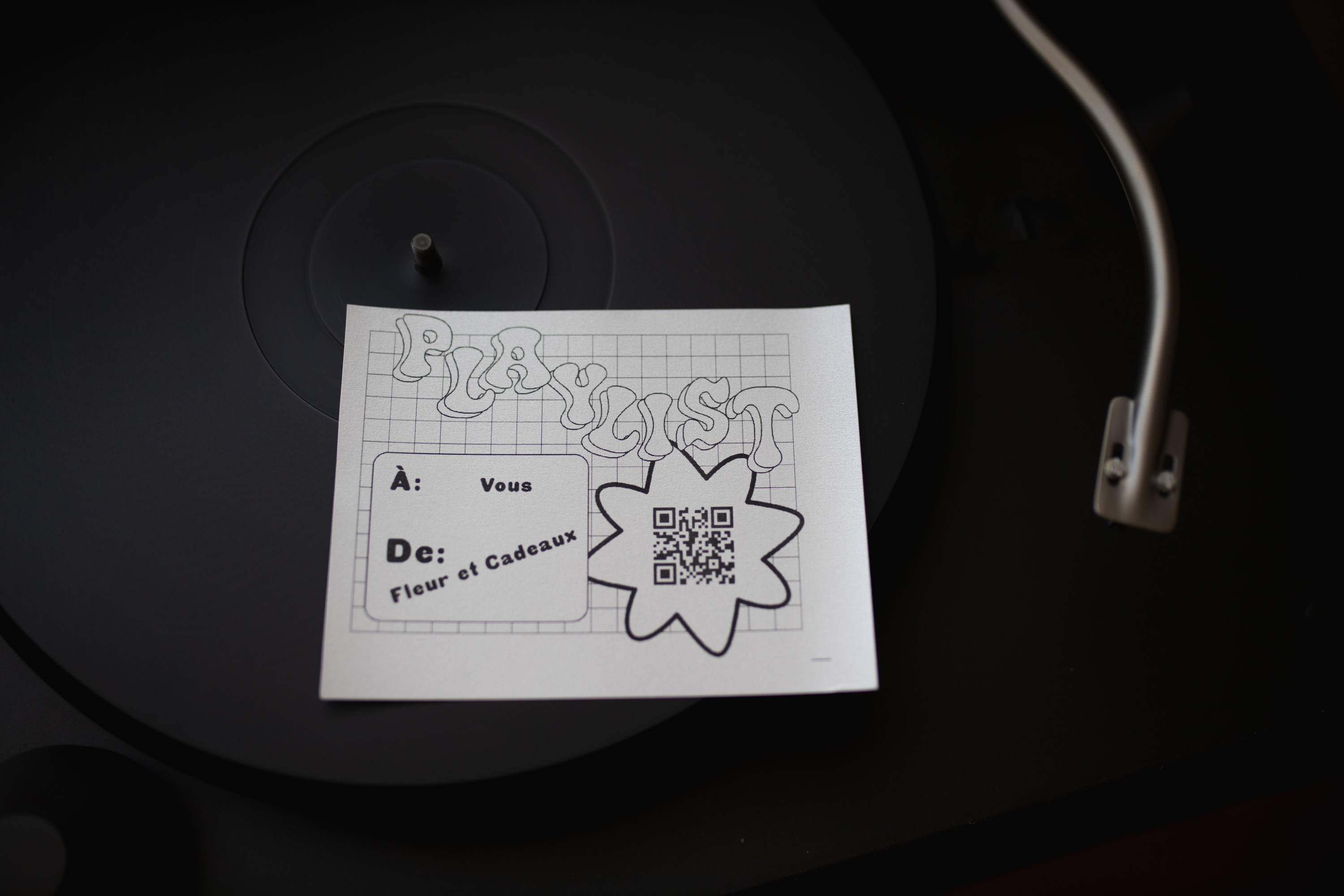 The idea is grounded in the original plans for Fleurs et Cadeaux: "It's two businesses," says David Schmidt, a member of the team that brought F&C to fruition. "There's the snack bar Fleurs et Cadeaux on the ground floor, and then there's the listening bar with a vintage sound system in the basement." While it started to get its sea legs in Montreal's dining scene back in September, the new restaurant has found itself adapting those concepts in light of October's likely-to-be-extended red zone restrictions.
Located inside of what once housed a gift shop of the same name, Fleurs et Cadeaux's building has roots stretching back to the 1800s, and most lately had been a flower and trinket shop for the last 30 years. They've kept the facade and colour to pay homage to the neighbourhood (minus a fresh coat of paint), giving the whole place a bit of a speakeasy vibe.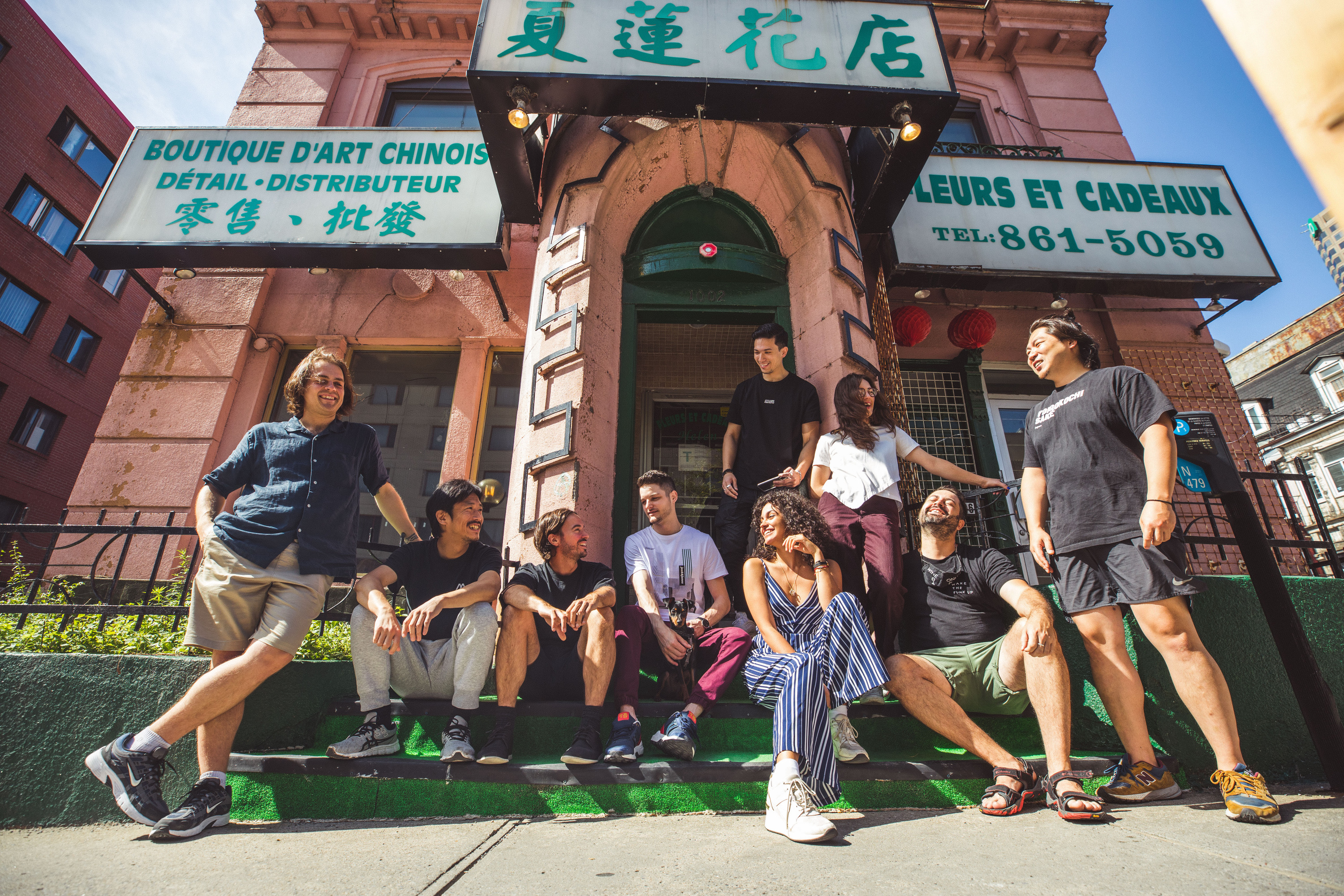 Schmidt says that the Fleurs et Cadeaux team had planned the project as early as January, but with the financial upheavals and construction delays caused by the pandemic prevented the restaurant and bar from manifesting in their previously planned timeline. Couple that with being a new business—a status that prevented them from getting subsidies—and the reduction in footfall that the October red zone restrictions caused, they had to innovate.
On the ground floor, Montrealers can find their current snack bar where chef Tetsuya Shimizu presides. Trained in Japanese washoku and kaiseki cuisines alongside French cuisine in Canada, Shimizu is incorporating French cooking techniques he learned in Canada into the creation of the snack bars dishes. On offer, Montrealers will find a lot of Japanese classics grounded in different traditions and trends—street food, sectioned shokado bento boxes, multi-course kaiseki—but crafted in the chef's own image.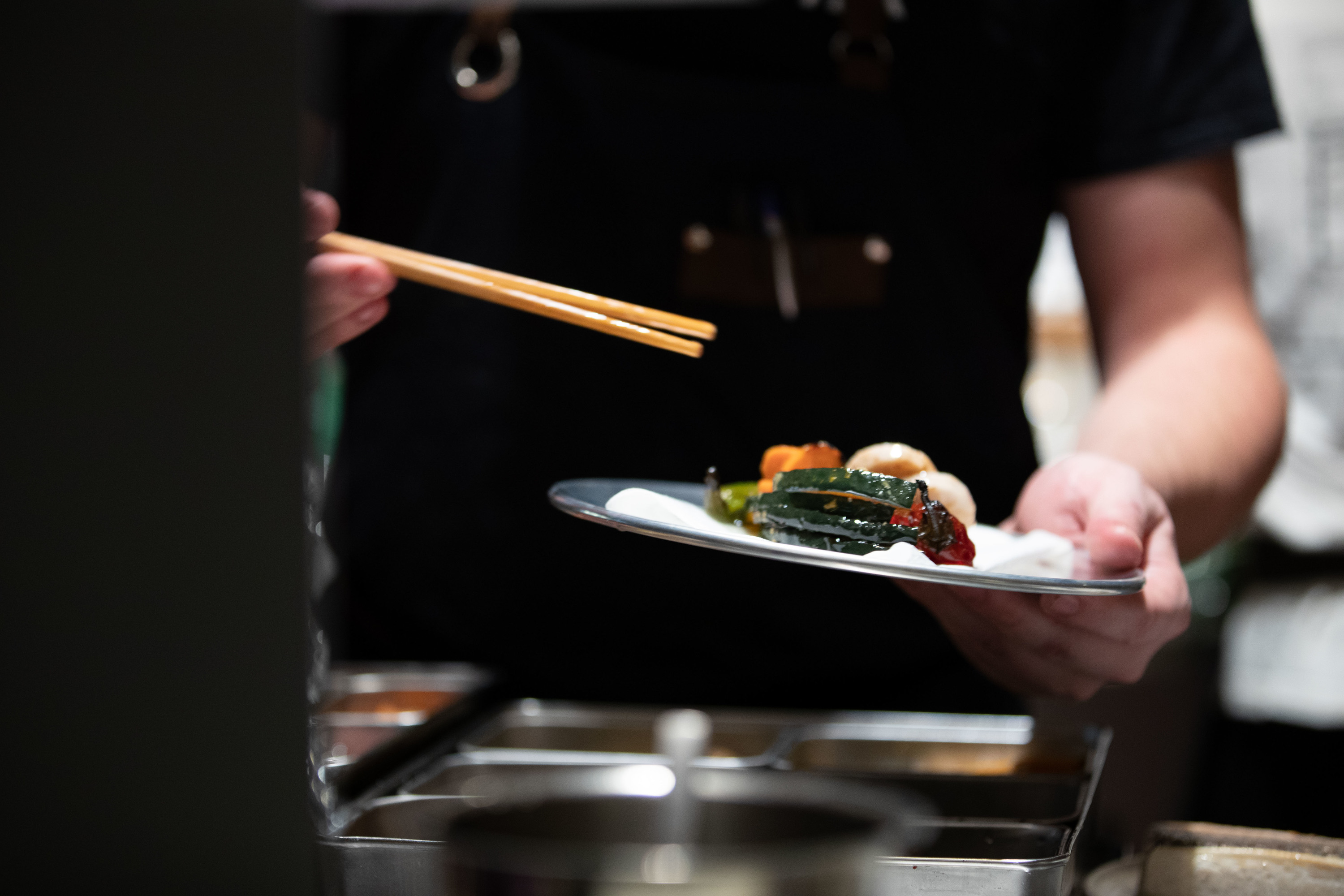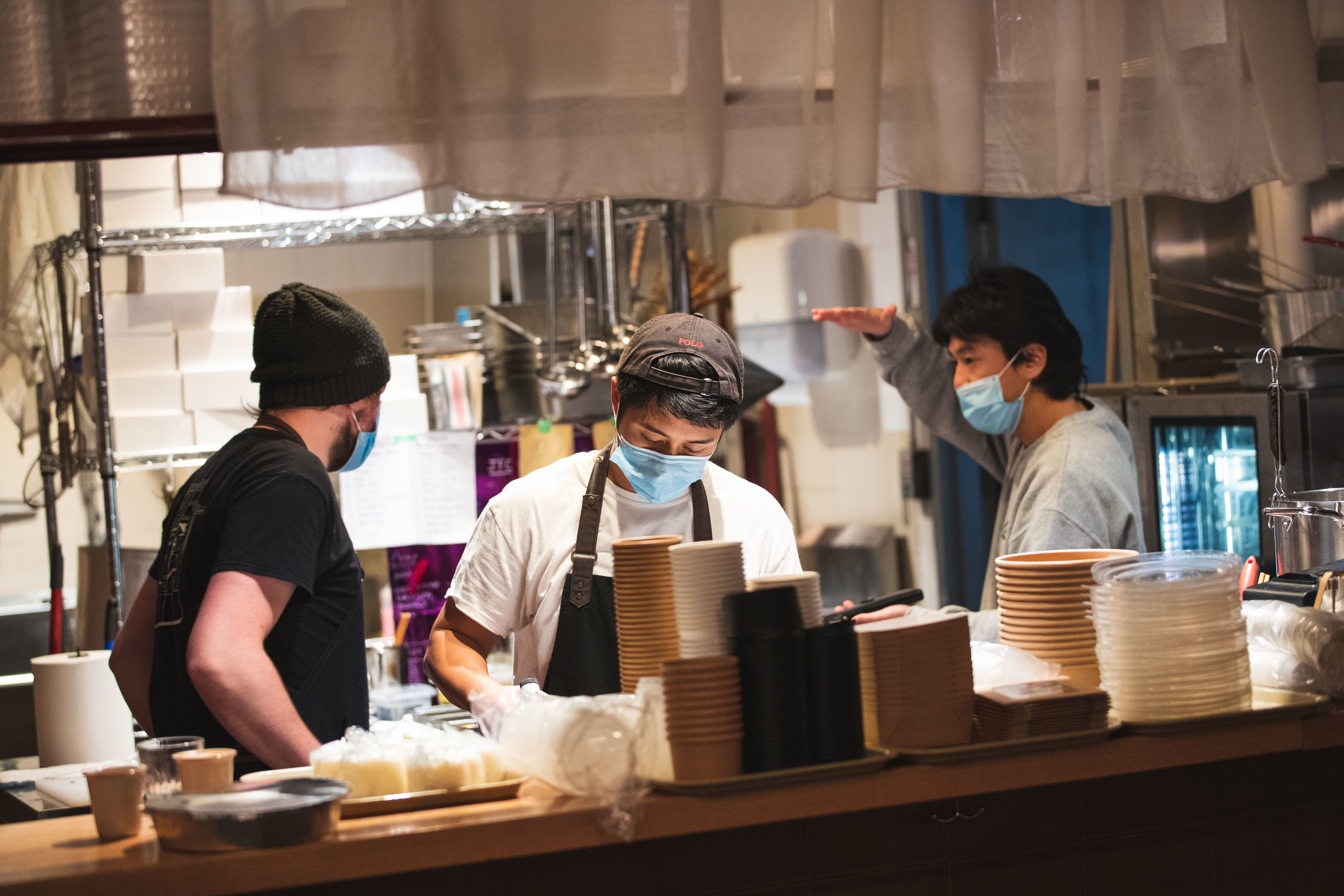 While they're ordering, customers can browse the booze curated by Sebastien D. Langlois, who's done stints at places like Philémon and Buvette chez Simone, and his private importation company Agence Bacchus76.
On the sake end, Fleurs et Cadeaux's keeping things unique artisanal sakes that are unpasteurized, undiluted, and brewed according to ancient techniques, sporting names like Akishika, Terada Honke and Tamagawa, among others. Sourced from Bacchus76 something natural wine aficianados in the city might appreciate, as the "natural sakes" offered through the bar are available. Everything here is getting sourced from Bacchus76 and the Amsterdam-based distributor Yoigokochi.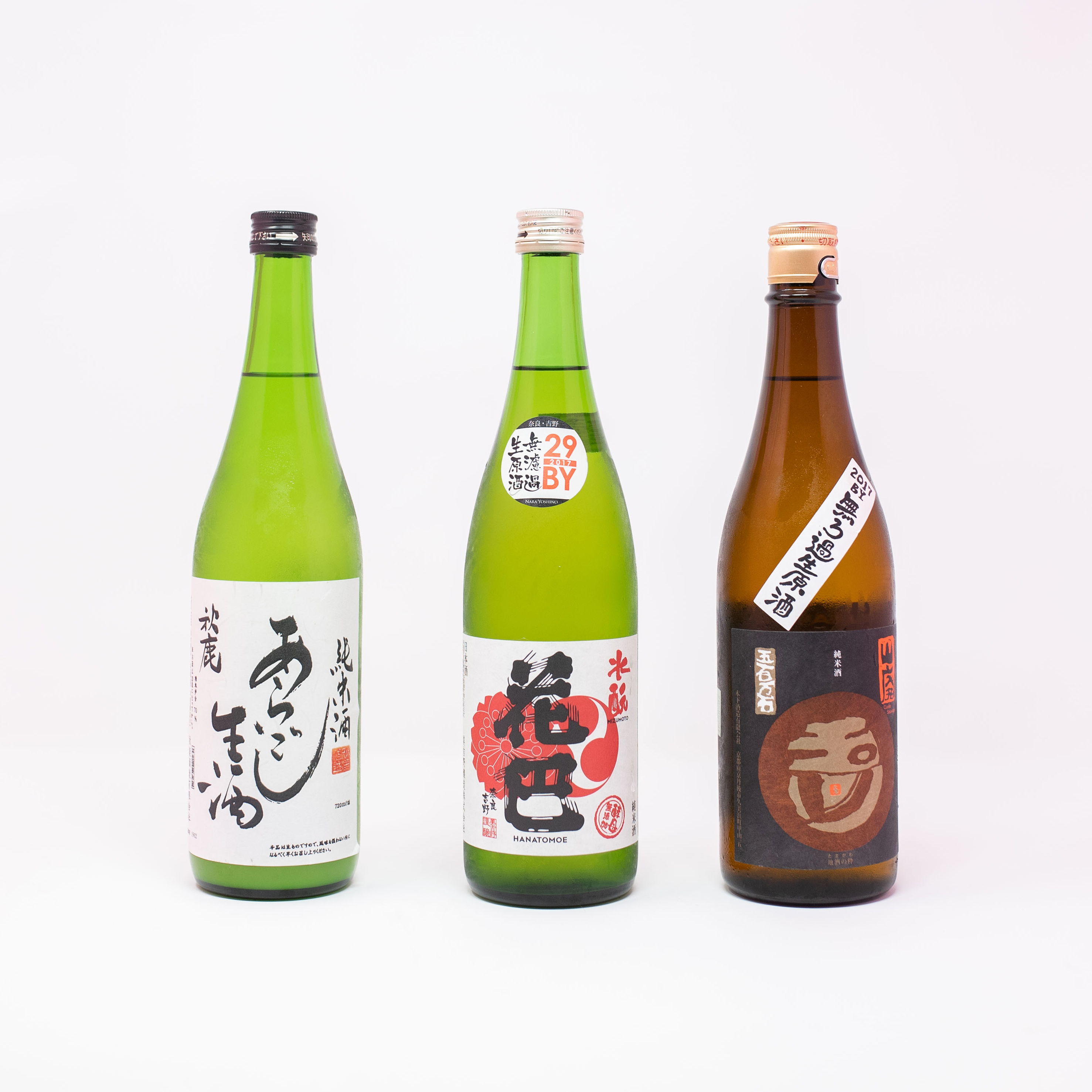 They haven't dropped the ball on wine, though: The selection's culled together from multiple agencies— Bacchus76, Wino, Deux Caves, Agence Sans Nom, Vins Dame-Jeanne—that highlight natural and artisanal wines, ranging from sparkling Portuguese to high-in-demand orange wines from Gravner and Burgundy from the Chanterêves estate. What's novel here is that F&C is making room in their cellar from Japanese winegrowers who are either from Japan proper or established in France (vintners that particularly active and recognized for natural wines).
Lastly, they'll have beers brewed by local especially for the bar (in the works for now) and cocktails from Alex Kinx of Four Seasons and Tammara Diaz (Tiradito, Club Pelicano).
As for the day this place can (fully) reopen and operate as it normally would?
That's where the downstairs half of the address comes into play. It's an entirely new concept for Montreal: A listening bar for music and booze, where wines, sakes and beers especially brewed by locals for the bar can be enjoyed alongside music playing off some high-end, vintage sound systems.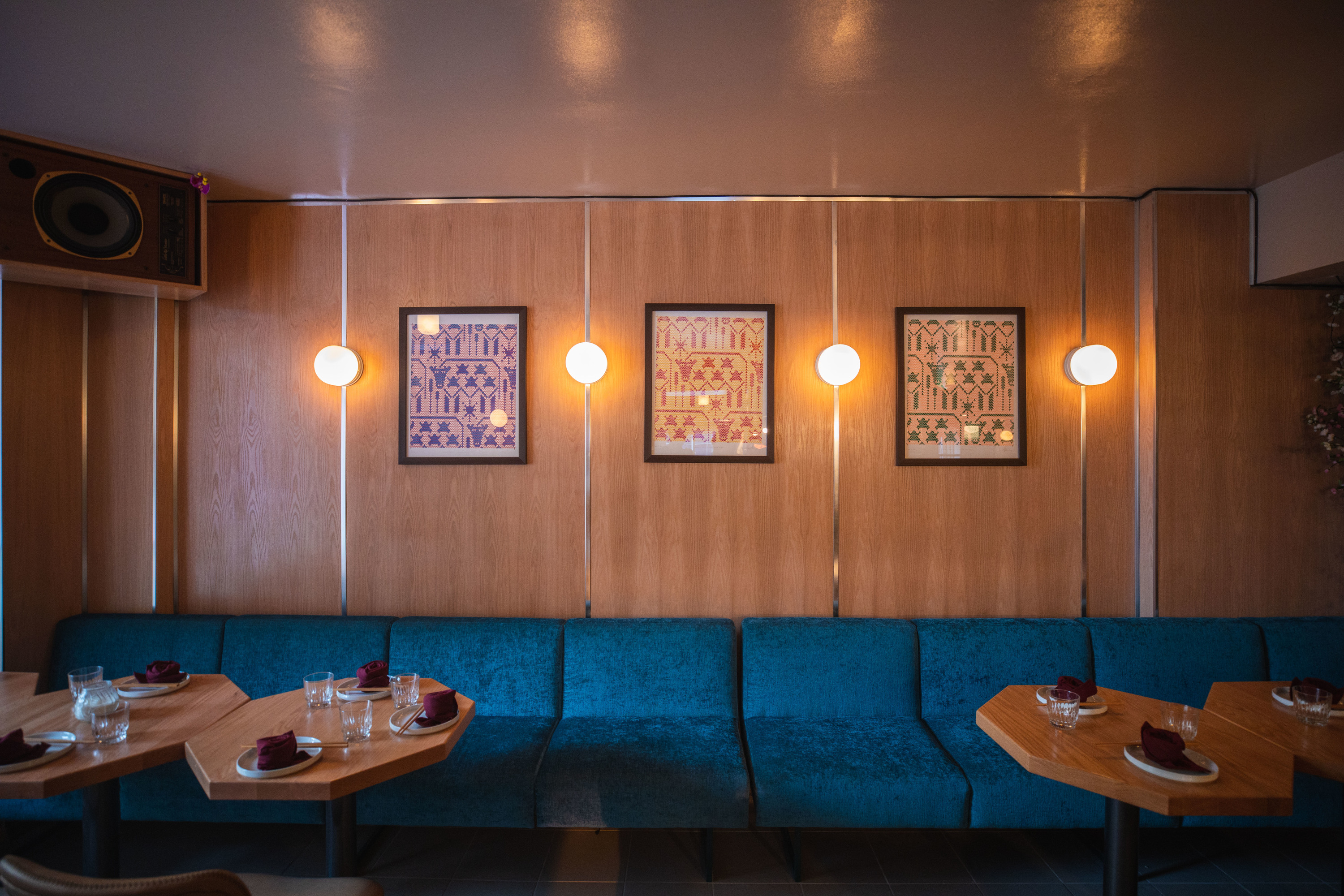 Side note: Audiophiles should appreciate the details that they're working with—think gear like imported theatre speakers piping out tunes from Technics 1200 turntables, Urei 1620 and Alpha Recording music mixers, plus Little Gold and Super Red Tannoy monitors—to enhance that crackle and warmth you get from spinning vinyl.
"We want to honor the albums that we're playing down there" and tell Montrealers what they're playing and when, Schmidt explains, so they can arrive at specific times to listen to specific albums. Once the bar can open, Schmidt wants to put on a Monochromatic Hour—where only yellow light in beamed into the space, turning black into brown and white becomes yellow—one night a week to pay homage to a musician they're playing. "It's going to have a really Lynchian vibe to it," says Schmidt.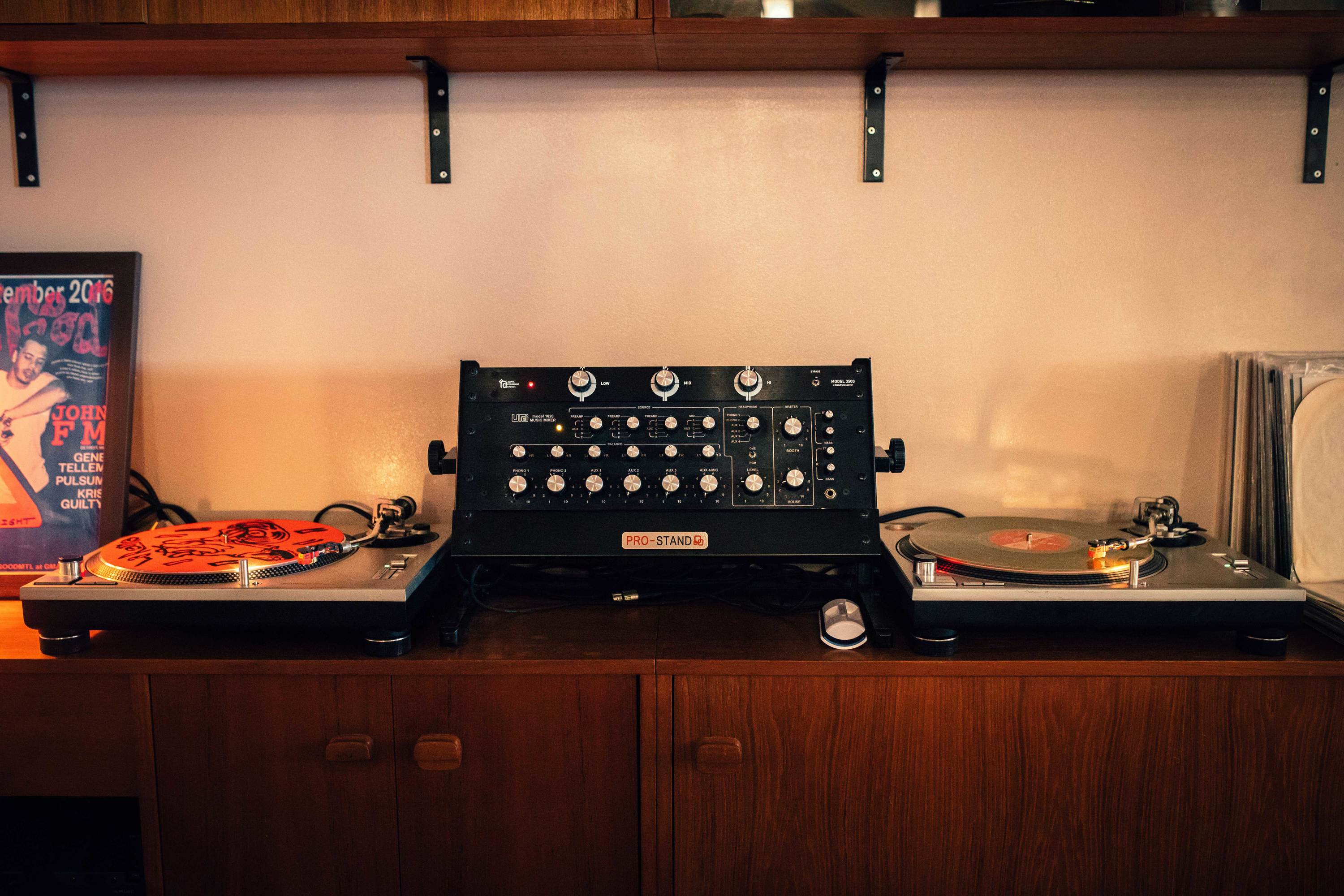 Once the day the bar can reopen comes, the team is anticipating it'll become a sonic playground as much for music appreciators as it will be for the curious and uninitiated.
Fleurs et Cadeaux is located at 1002 Saint-Urbain in Chinatown, open for takeout from Tuesday to Saturday from 12pm to 7pm (delivery in the works). Orders can be placed in advance through their website, and you can get a taste of Hideyuki's playlists here.
Most popular on Time Out
- Red zone restrictions not likely to end on October 28 in Montreal: Legault

- How Montreal is becoming one giant open-air gallery, one mural at a time

- UNIQLO's biggest store in Canada opens in Montreal tomorrow—here's a sneak peek (PHOTOS)

- Montreal can become a self-sustaining, hyper-local city ecosystem of farms and gardens: Here's how.

- This pop-up van in Montreal delivers botany and gastronomy to your door