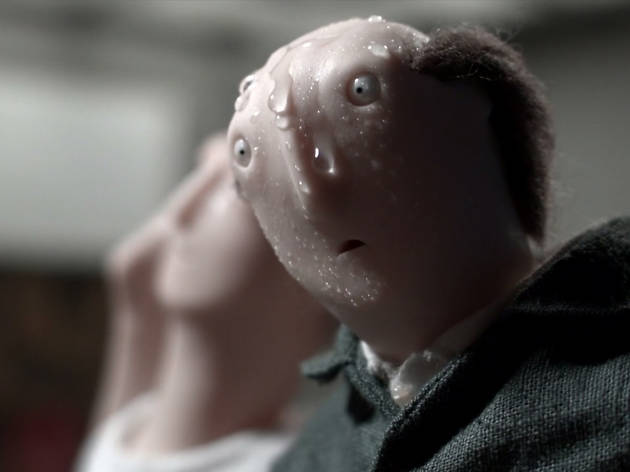 Time Out says
10 great British short films nominated for awards at this year's Bafta ceremony.
The nominees for Best British Short Animation and Best British Short Film at the Bafta awards ceremony don't get much airtime on TV. You can make up for that by watching their films. The three animated films are inventive and dark: what is it about stop-motion animation that allows filmmakers to dig deeply and movingly into the psyche of their characters? Two stop-motion shorts, 'Edmond' (which won the prize last Sunday) and 'Manoman' are about men in crisis, grappling with their alter-egos or past selves. The other animation, 'Prologue', is from veteran filmmaker Richard Williams and appears gentle at first – until it transforms into something bloody and unexpected.

The four live-action shorts are all entirely different. The winner, 'Operator', sees Kate Dickie as an emergency worker on the phone to a woman in a burning flat. 'Over' tells backwards the shocking story of a mysterious death in the London suburbs. 'Samuel-613' gives us a young Jewish Orthodox man rejecting his family. The one documentary, 'Mining Poems Or Odes', portrays a Glasgow shipyard worker-turned-writer. These are all well worth taking a punt on.
Details
Release details
Release date:
Monday February 22 2016
Duration:
0 mins
Cast and crew