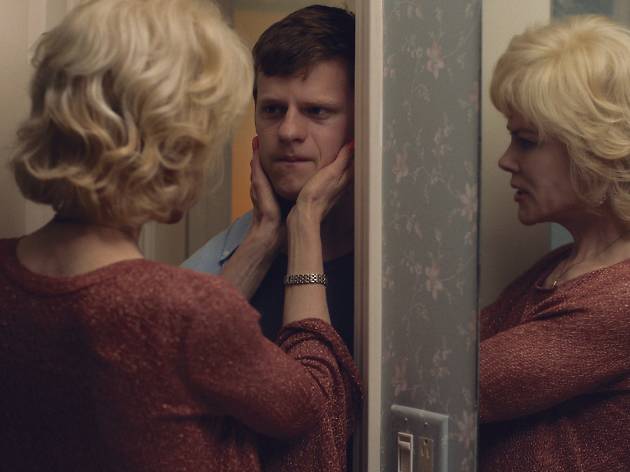 Time Out says
Gay conversion therapy gets the indictment it deserves, from an insightful script based on a you-are-there tell-all, and an outstanding cast.
The unsettling latest from actor-turned-director Joel Edgerton (this is his second feature, following 2015's impressive 'The Gift') works best as the prison movie it is. A chain-link fence closes in a yard; sometimes a bus drops off new 'long-stayers'. The place is Love In Action, a real-life Christian facility (since renamed Restoration Path) where the unscientific work of gay-conversation therapy happens. Based on Garrard Conley's 2016 exposé-slash-memoir of the same name, 'Boy Erased' evokes this nightmarish zone with banal, khaki-clad specificity: the cringe-worthy pseudoscience (Edgerton carves out a plum role for himself as the facility's preacher-counselor, Dr. Sykes), the physical and mental hardships ('Uncross your legs!' is a demand), the development of hatreds to replace barely understood urges.
It's certainly not the right place for Jared ('Manchester by the Sea's gifted Lucas Hedges, whose blonde eyelashes alone make you feel protective). Jared may have a 'God-shaped void in his life,' per the clinic's ridiculous guidebook, but in all other respects, this Arkansas teen is wonderful: a natural athlete, college-bound, a respectful boyfriend. Edgerton mostly steers his tale away from its more obvious dimensions (an early rape scene is a regrettable exception), focusing more on the confusion of decent people. Jared's parents, both devout Baptists, reckon with their own insufficient tools for handling their son's development: Nicole Kidman and Russell Crowe, playing a Southern trophy wife and a car-dealership owner, steal the movie, the latter recalling his heartbreaking pre-fame turn in 1994's gay-themed 'The Sum of Us'. A welcome emphasis is placed on the adults' need to change, not Jared's, and one scene with the mighty Cherry Jones as a sympathetic truth-teller (a real doctor, not a fake one) elevates the film above the merely cautionary into the realm of bracing honesty.
Details
Release details
Rated:
15
Release date:
Friday February 8 2019
Duration:
114 mins
Cast and crew
Director:
Joel Edgerton
Screenwriter:
Joel Edgerton
Cast:
Joel Edgerton
Lucas Hedges
Nicole Kidman
Russell Crowe