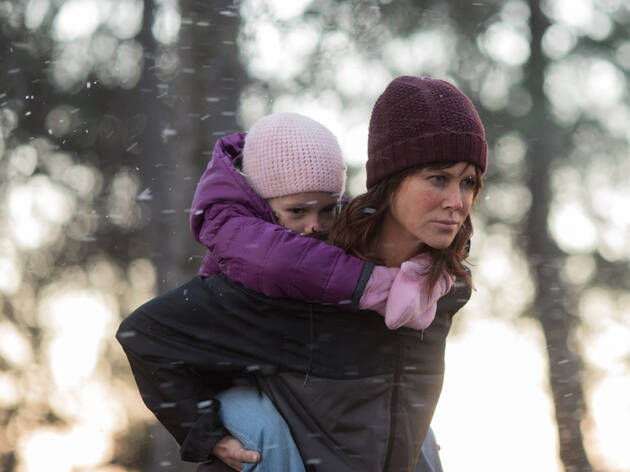 Time Out says
Nicole Kidman shows off how grungy she can get, to the disservice of an undernourished police thriller.
And you thought the fake schnozz in 'The Hours' was distracting: Nicole Kidman drabs down considerably in a movie that seems to exist only to congratulate her for how unglamorous she can be – big bags under red-rimmed eyes, desiccated skin, deep brow creases. She's playing a cop, but 'Destroyer', almost by choice, makes us wonder if she's playing a corpse. Vigorously yet joylessly directed by 'Girlfight's Karyn Kusama, the Los Angeles-set noir ends up objectifying Kidman more than any other role she could have picked, which is a shame. While it will always be the baseline work of film critics to focus intently on faces, the problem here is a serious one – serious enough to call attention to itself in every shot, and a regrettable misuse of Kidman's still-deepening talent, seen recently in 'Big Little Lies' and even 'Aquaman' (a blockbuster she steals away from the boys).
Meanwhile, there's a crime thriller happening, one indebted to the work of 'Heat's Michael Mann, but you won't notice it at all. Kidman's detective Erin Bell is a wreck, sleeping in her car and haunted by an undercover sting from 16 years ago that Kusama continuously toggles to, so as to brew two upsetting narratives for the price of one. You wait for Kidman's self-negating plunge to yield emotional dividends, perhaps in the scenes with her peppy partner on the force ('I, Tonya's Sebastian Stan) or her estranged teenage daughter (Jade Pettyjohn). But those supporting actors are playing against a brick wall, a façade, a stunt. 'Destroyer' is a movie that confuses Kidman's unmodulated funk for actual depth. In fairness, a brooding depression may be the reality of much police work, but onscreen it plays like a two-hour murder of your patience.
Details
Release details
Rated:
15
Release date:
Friday January 25 2019
Duration:
121 mins
Cast and crew
Director:
Karyn Kusama
Screenwriter:
Phil Hay, Matt Manfredi
Cast:
Nicole Kidman
Sebastian Stan
Jade Pettyjohn