"If you love something, it will take you somewhere" is the repeated expression in Fast & Feel Love—and for 30-year-old man-child Kao (played by Nat Kitcharit), sport stacking is what he loves best. It may have brought out the best in him when he was younger, but as he reached so-called adulthood, what he loved best opened his eyes to the ugly truth that a person can't set their mind on one sole thing throughout their entire life.
This pretty much sums up what Fast & Feel Love, the latest film by Nawapol "Ter" Thamrongrattanarit, is all about. After exploring the philosophies of moving on and letting go in 2019's Happy Old Year, the indie filmmaker is back again with yet another comedy-drama that, this time, digs deep into the issues that plague Generation Y.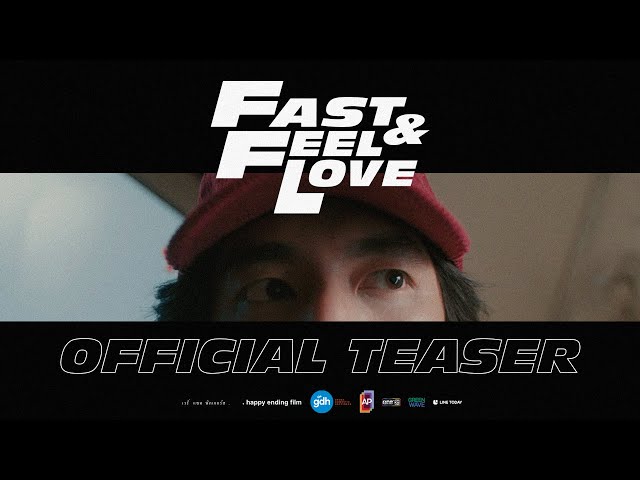 Back in 2021, the project was dubbed as the director's very first "action" movie. Fans of Ter thought that it was just another PR trick to attract more people to see the film (as what happened with 2015's Heart Attack, where almost everyone was fooled into thinking that it was a delightful rom-com). But there were no misleading representations this time around.
Fast & Feel Love's fast pace and ambitious storytelling is reminiscent of an action movie—at least one with a heart. It explores how 30-somethings struggle to accept the passing of time and the "chaotic" challenges of adulthood. Kao is on a mission to break the world record for sport stacking, wherein a mere 0.001 of a second can change the entire game. In the meantime, his girlfriend Jay (played by Urassaya "Yaya" Sperbund) realizes that she has wasted 10 full years devoting all her time caring for Kao, without sparing any time for herself.
The film features many of the director's signatures—meme-ready gags, deadpan humor and surreal characterization. Strangely enough, these elements render Fast & Feel Love the most accessible and the most relatable of Ter's films.