Hale County This Morning, This Evening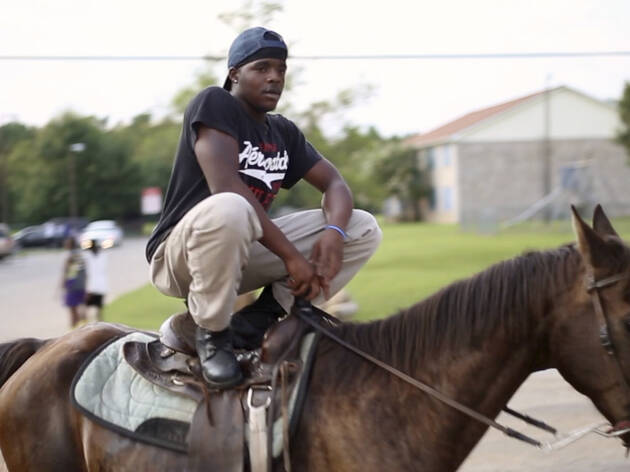 Time Out says
This inside look at ordinary African-Americans in the deep South is far from conventional, yet deeply satisfying.
He went to Hale County, Alabama, to coach basketball and teach photography, but RaMell Ross also had his video camera, and started shooting everyday stuff with the families in this largely African-American rural community. Five years and 1,300 hours of footage later, he distilled it all down to this hand-crafted 76-minute doc. It's what you might call artisanal filmmaking, and it offers an inside look at ordinary African-Americans that's both far from conventional and deeply satisfying.
Ross likes to add in time-lapse footage of night skies, and that underlying sense of the days going by helps to hold the movie together. It frames the central subjects, two young black men, as one watches his infant son grow up, and the other grapples with the pressures of a basketball scholarship at nearby Selma University. Don't expect a detailed narrative, however. This isn't a film that spoon-feeds significant information. Instead, it's like a flick-book of moments, both poetic and mundane, which Ross leaves us to find our own way through. Not your standard doc, then, but far from 'difficult' either. There are cute kids doing their thing, folks hanging out, stormy weather, summer heat, and little in the way of on-screen guns, gangs or violence. It's essentially lyrical, sincere and affirmative, and without pushing your buttons, creates a sense of common humanity that's glowingly authentic.
Details
Release details
Release date:
Friday January 18 2019
Duration:
76 mins
Cast and crew