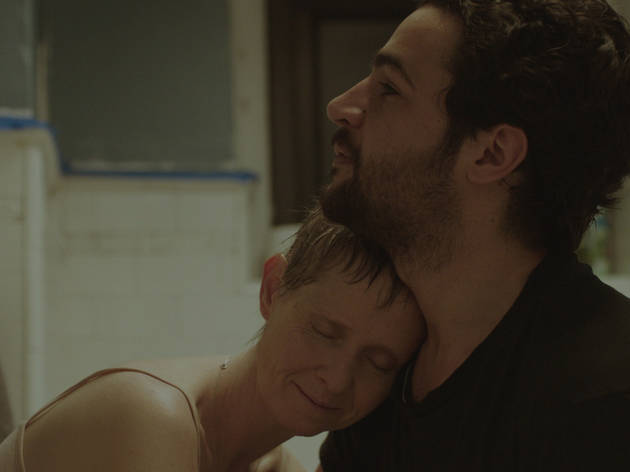 Time Out says
Josh Mond's cancer drama is tough, worthy stuff, without the usual evasions.
Built out of strongly acted moments of unflinching honesty, Josh Mond's UWS-set feature debut redeems the indie grief movie—take that as an endorsement and a warning. It doesn't use the occasion of stage 4 cancer as an opportunity for personal growth (whatever that means), nor is its title character hip to the idea of maturation to begin with. James (Girls' Christopher Abbott) spends his nights in clubs, drinking to oblivion and picking up random conquests. These early scenes play like a grown-up Kids, until the double shot of his father's death and his mother succumbing to a disease thought to be in remission send James into a frenetic tailspin.
Cynthia Nixon commits wholly to her role's maternal patience and scattered mental decay, but it's Abbott who really dominates James White, ping-ponging through hospital wards and a spectacularly botched job interview with natural magnetism. He also delivers a heartbreaking monologue about the life they all could have led, one with grandkids and satisfactions, spoken in an insistent tone of reassurance that doesn't quite fool anybody. It's the smallest of gifts in a film that's refreshingly unconcerned with happy endings. You may find you won't want one in this case.
Follow Joshua Rothkopf on Twitter: @joshrothkopf
Details
Release details
Cast and crew
Director:
Josh Mond
Screenwriter:
Josh Mond
Cast:
Christopher Abbott
Cynthia Nixon
Scott Mescudi