Joan Didion: The Center Will Not Hold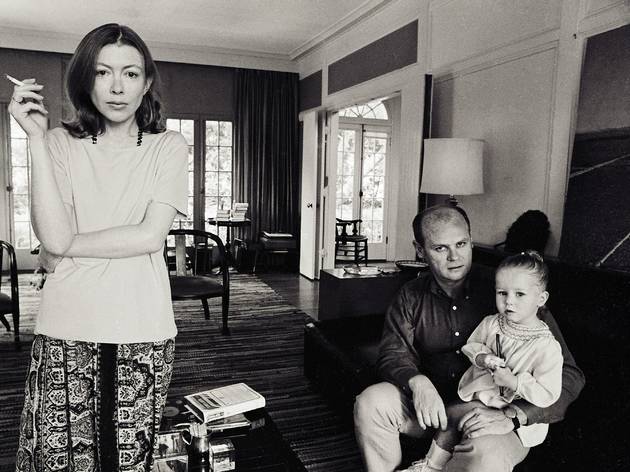 Time Out says
Unflinching and intimate, this documentary profile captures the whole of its subject's no-bull perspective over decades of work.
The fiercest moment of any movie in theaters doesn't come in a horror flick or a superheroic smackdown but via author Joan Didion in this brainy, unflinching documentary profile. Asked about the two-year old on acid she saw during her research for her classic 1968 account of the hippie counterculture, Slouching Towards Bethlehem, Didion pauses, milking the moment, and remarks, "It was gold—you live for moments like that when you're doing a piece." Her response is disquieting, capturing the whole of Didion's awesome observational instincts and the boldness that made her a radical voice, as well as the emotional detachment that helped define her reputation and figured deeply in her family relations.
As shaped by Didion's nephew, the actor Griffin Dunne, Joan Didion: The Center Will Not Hold avoids easy answers; it has no use for sentiment. Instead it's a crash course in the heady days of New Journalism, when Didion's Malibu home (which she shared with her husband, the writer John Gregory Dunne, and their adopted daughter, Quintana) was an informal salon for bearded Hollywood types and fresh thinking. (Normally averse to such testimonials, Harrison Ford speaks lovingly of his prefame days working as the family's carpenter.) Fans of Didion's The Year of Magical Thinking know her life is touched by tragedy; this film probes her depth of feeling, hidden by a survivor's long gaze.
Follow Joshua Rothkopf on Twitter: @joshrothkopf
Details
Release details
Cast and crew