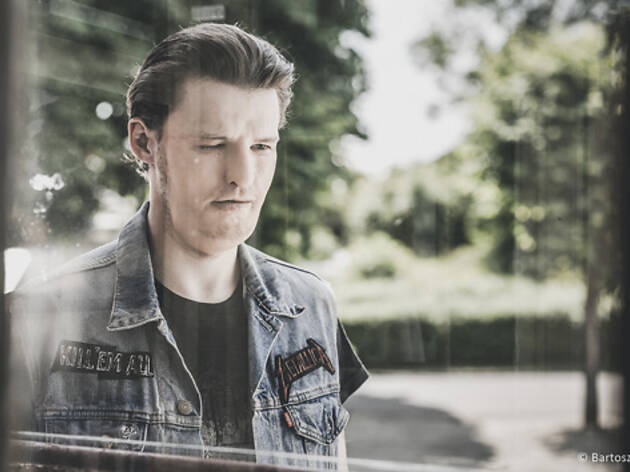 Time Out says
Human drama and biting political commentary combine in this low-key but forceful Polish drama.
Life's already grim enough in rural Poland, but an industrial accident and poorly executed facial surgery hardly improve matters for an ill-fated twentysomething labourer in this contemporary slice of life. Blokey metalhead Jacek has ambitions to work abroad, but one misstep on a building site changes everything. Soon 'pioneering' treatment leaves him trapped behind an unresponsive, thick-featured mug his mum no longer recognises. In perhaps the darkest comic moment of this caustic social portrait, a dubiously qualified exorcist is called in to dispel the malign presence mama believes is possessing her son – an operation Jacek treats with the scorn it deserves.
That's one of few unexpected turns in an otherwise rather steady affair, which follows the slightly predictable course of luckless Jacek's increasing ostracisation, reducing him to demeaning advertising and reality-TV gigs to replace his lost income. Mateusz Kosciukiewicz manages to give a poignant performance from behind restrictive prosthetics, yet in many ways the focus of the film is really the surrounding ideological context. Here writer-director Malgorzata Szumowska – who already has a track record as a stinging social critic – lays into the boorish locals, whose hypocritical display of Christian faith barely masks crass racism and greed. She tellingly singles out a massively awful statue of Christ in the Polish countryside (based on a real community-funded giant Jesus) to symbolise everything she and her fellow lefties think is going awry in her increasingly right-leaning native land. Dramatically subdued perhaps, but a forceful statement overall.
Details
Release details
Rated:
15
Release date:
Friday December 7 2018
Duration:
91 mins
Cast and crew
Director:
Malgorzata Szumowska
Screenwriter:
Malgorzata Szumowska, Michal Englert
Cast:
Mateusz Kosciukiewicz
Agnieszka Podsiadlik