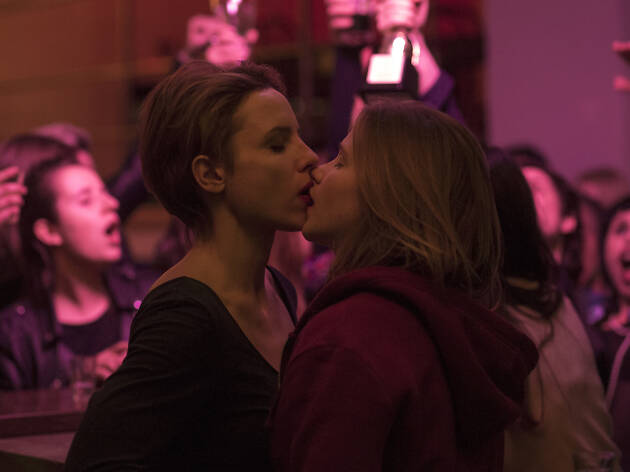 Time Out says
Passion and purpose are in short supply in this muddled Polish drama.
This LGBT+-themed Polish drama has romance and brooding to spare – but it's also unfocused and takes a long time for its passion and purpose to kick in. Nina (Julia Kijowska) is a refined, married schoolteacher in a failing marriage, but it's Magda (Eliza Rycembel) who we meet first: she's a scrappy young gay woman in a relationship with an air stewardess who spends much time away from home. It's during one of those long absences that Magda gets drawn into the orbit of Nina and her husband, Wojtek (Andrzej Konopka), through a pretty bizarre and unconvincing plot involving a minor car crash and the couple's last-ditch plan to have a child through surrogacy.
Wojtek thinks Magda could carry their future child – although he doesn't seem to have thought the idea through especially well. Perhaps he just fancies her – yet another sign of where his marriage is heading? Nina, meanwhile, is initially reticent – until she, too, becomes interested in Magda in ways totally unforeseen. As one relationship fails, so another threatens to blossom as Nina and Magda become more than friends, sidelining their current partners in the process. It feels like much of 'Nina' is a convoluted excuse to reach the coupling explored in the film's later moments. The sex scenes are sensitive and convincing; the rest of the film, not so much.
Details
Release details
Release date:
Friday January 25 2019
Duration:
130 mins
Cast and crew
Director:
Olga Chajdas
Cast:
Julia Kijowska
Eliza Rycembel