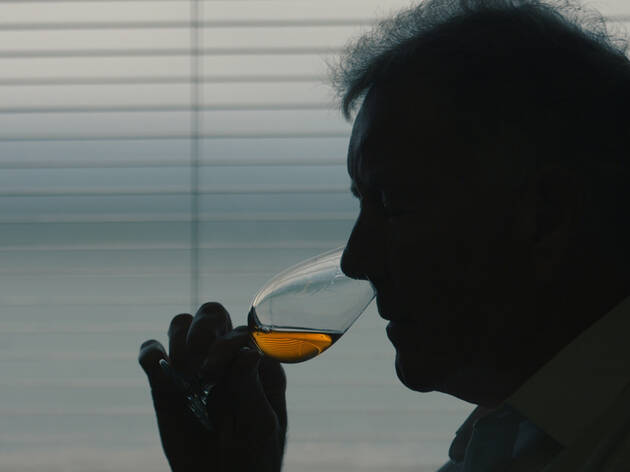 Time Out says
This distillation of the history and traditions behind the Scottish dram-filler is amiable enough to keep your dad happy, though it holds few surprises.
Enjoy a sniff of this amiable doc about the ins and outs of the high-end Scottish whisky trade and you'll get hints of passion, tempered with wafts of fustiness. This solid, if plodding, film hones in on Jim McEwan, a master distiller on the Hebridean Isle of Islay with 53 years of whisky-making under his belt. McEwan has spent his life in the grip of the golden stuff, and he's about to retire. Everyone has a good word to say about him, while Jim himself grumbles about how loosely the words 'master distiller' and 'master blender' are bandied about these days. You can say that when you've been living and breathing whisky since your teens.
If there was a GCSE in whisky-making, 'Scotch: A Golden Dream' would be a great primer for teachers to engage pupils on a wet Tuesday afternoon. You can't fault the ardour and the craft on display as we move from one talking head to another. The film's interviewees are a mix of whisky experts and tradesfolk, and at times it feels like a spoof as we move through a parade of old-school middle-aged males, most of them looking like lower-league football managers or club owners from the late 1980s. Each of them 'ooh' and 'aah' in turn over grains, barrels and peat. 'It's almost orgasmic,' says one chap about the experience of opening up a barrel after years of maturing. That's more than can be said for the film, which is mildly rousing at best.
Details
Release details
Rated:
PG
Release date:
Friday March 8 2019
Duration:
87 mins
Cast and crew