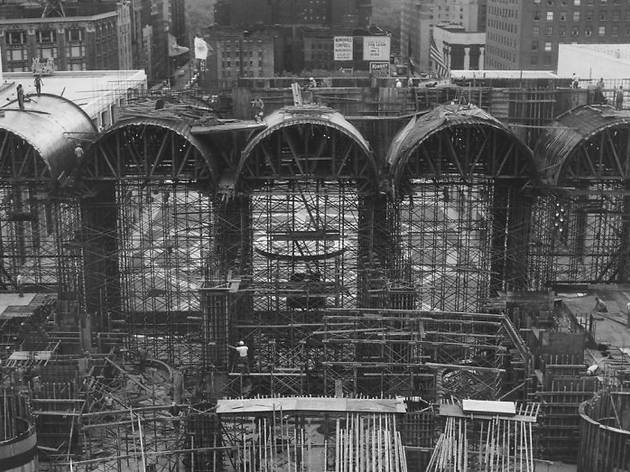 Time Out says
More hot air than uplifting arias, this dull doc about New York's Metropolitan Opera fails to soar.
Don't expect much that's surprising or controversial from this reverential, borderline-dull documentary about the New York Metropolitan Opera and its 1960s move from its former Broadway home to its current base in the uptown Manhattan temple to the arts that is the Lincoln Center. Susan Froemke's film serves the story well enough: how plans for the Met to move from its gilded nineteenth century home began in the 1910s but only properly crystallised under the forceful direction of city official Robert Moses, Met boss Rudolf Bing and a gang of visionary architects. A whole swathe of poor housing near Central Park was forcibly purchased and tenants evicted to make way for a cultural complex so symbolic of America's place in the world that President Eisenhower turned up to declare the building site officially open.
Froemke's doc is conservatively assembled – a patchwork of talking heads and archive imagery. But there are memorable passages: not least a reappearing interview with the supremely immodest and charming retired soprano Leontyne Price, now 91 (although the complete skirting of obvious questions to do with being an African-American woman in such a rarefied rich white world is bizarre). The sight of Franco Zeffirelli buzzing about and directing the opening production is also worthwhile. 'The Opera House' has a likeable coffee-table-book appeal to it, but superficial surveys like this only serve as a reminder of how lucky we are to have truly exceptional doc-makers like Fred Wiseman who are able to get fully under the skin of similar cultural institutions and the people who visit and work in them.
Details
Release details
Rated:
U
Release date:
Sunday July 1 2018
Duration:
111 mins
Cast and crew