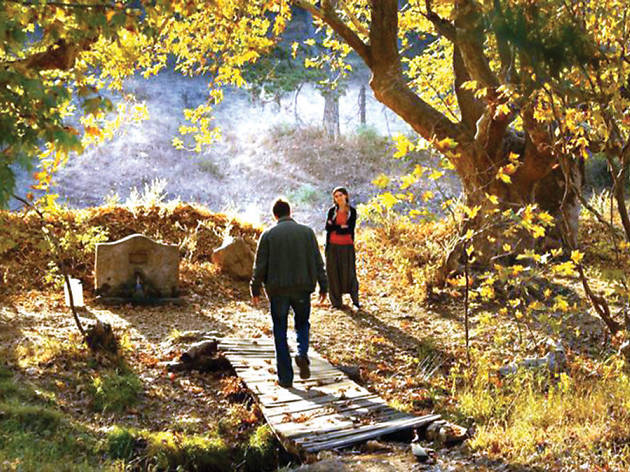 Time Out says
This epic character study rewards the patient with a deep dive into questions about life, the universe and everything.
Turkish filmmaker Nuri Bilge Ceylan is a master of pinpointing the tiny details of human experience on grand, sweeping canvases. This film runs with the same conversation-heavy approach as his last one, 'Winter Sleep'. His piercing interest in flawed men also continues with this prodigal-son story, which leans into the promise and arrogance of youth. Aspiring novelist Sinan (Doğu Demirkol) is a whirlwind of frustration and idealism. He returns home from university with an unpublished book and a sackful of Angry Young Man hang-ups. He's ashamed of his dad, Idris (Murat Cemcir, a shaggy, likeable presence), a schoolteacher with grand plans and a gambling habit, while his attitude to his mum and sister is dismissive.
Sinan thinks the world owes him a favour, and the film is a series of conversations this contradictory character has in his rural hometown. Encounters include an old flame, two imams, a writer and a merchant who he hopes might fund his literary ambitions. But if 'The Wild Pear Tree' is a talky experience, it rewards commitment as it tackles big questions about ambition, disappointment and whether we're ever truly able to escape our parents' inheritance – or whether it's even wise to want to. There's less visual poetry here than in Ceylan's early films but his photographer's eye is still present, and there are moments of magic and mischief among the flow of existential inquiry.
Details
Release details
Rated:
15
Release date:
Friday November 30 2018
Duration:
183 mins
Cast and crew
Director:
Nuri Bilge Ceylan
Screenwriter:
Nuri Bilge Ceylan, Akin Aksu, Ebru Ceylan
Cast:
Hazar Ergüclü
Murat Cemcir
Serkan Keskin