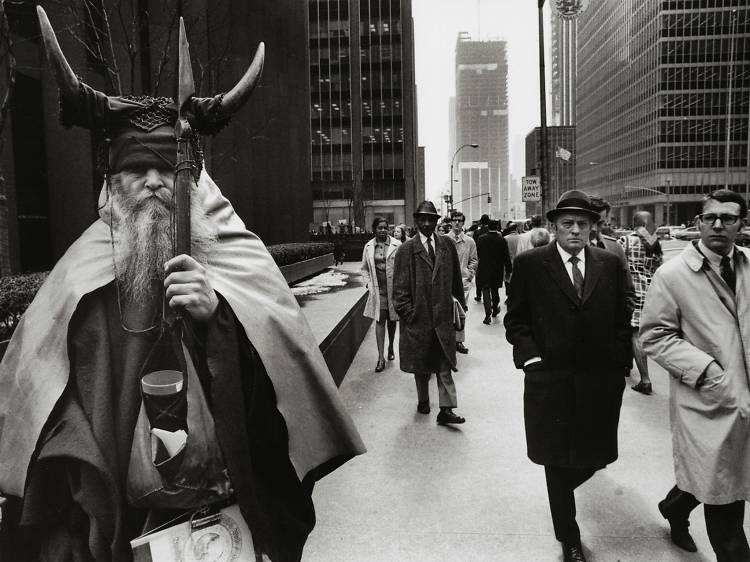 © Peter Martens / Nederlands Fotomuseum
Literally the most interesting composer ever
Why the fuss?
Born Louis Hardin, Moondog was blinded by a dynamite explosion at the age of 16. He taught himself music by ear, moved to New York and busked on the street for 20 years dressed in a cloak and Viking helmet. He also performed at Native American sun dances in Idaho, built an altar to Thor in his house, and spent the last years of his life living with a family in Germany, writing hundreds of compositions in Braille. Basically, he makes Keith Richards look like John Major. A film about his life, 'The Viking of 6th Avenue', was successfully crowdfunded last year.
What's the performance?
A selection of key Moondog pieces, rearranged by glitchy French electronic duo Ubunoir, on April 17.