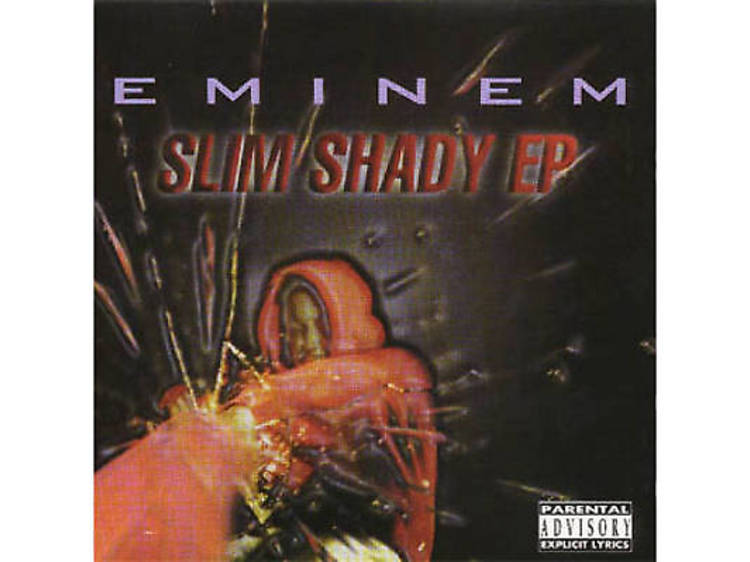 20.

'Low, Down, Dirty' (1997)
Even your mum knows Eminem blew up with 'My Name Is', the lead single off 1999's 'Slim Shady LP'. What she doesn't know, and what you probably don't either, is that Em's alter-ego – rap's arch prankster, the incorrigible Slim Shady – had already arrived fully formed on the very first bar on the very first track of 1997's criminally overlooked 'Slim Shady EP': 'Warning, this shit gon' be Rated R restricted/You see the bullet wound in my neck? It's self-inflicted'.
All bass and thunderclap snares, 'Low, Down, Dirty' knocks like a Jehovah's Witness. But the real joy here is discovering the raw, untapped vein of rap's greatest-selling career.
Key lyric:
'I'm Dr Hyde and Mr Jekyll, disrespectful,
Hearing voices in my head while these whispers echo'