The 10 best restaurants in Myrtle Beach
Score a table at one (or a few) of the best restaurants in Myrtle Beach, from casual eateries to fine dining spots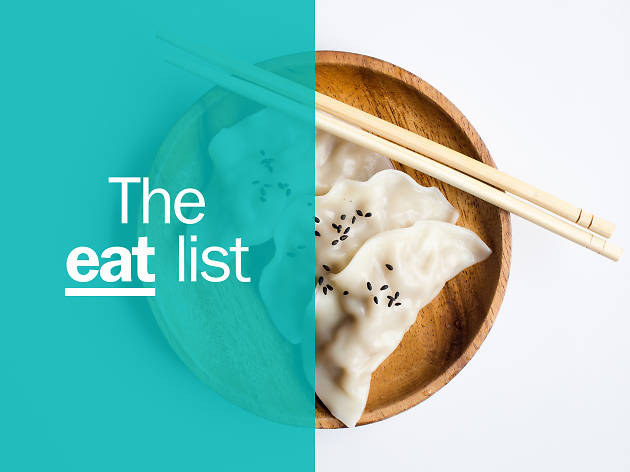 South Carolina's most popular beach town might not be the food capital of the world, but with the almost 19 million tourists it brings in per year, Myrtle Beach is lauded as having more restaurants per capita than (wait for it) San Francisco. Boasting 1,700 restaurants and counting, from burger joints and local seafood haunts to fine-dining establishments and spots where you can get Southern-fried okra, the hardest part about dining in Myrtle Beach is figuring out where to go. While the tourist-packed Grand Strand is lined with hundreds of standout choices (not to mention some pretty fun things to do), go off the beaten path and you'll find coastal gems worth digging up, too. Read below for our favorites.
Best restaurants in Myrtle Beach
1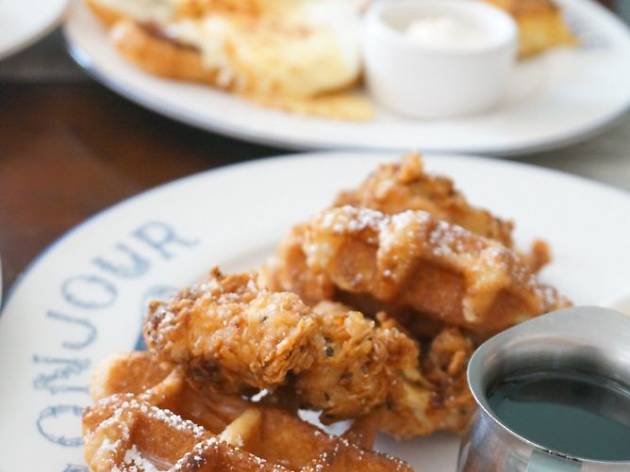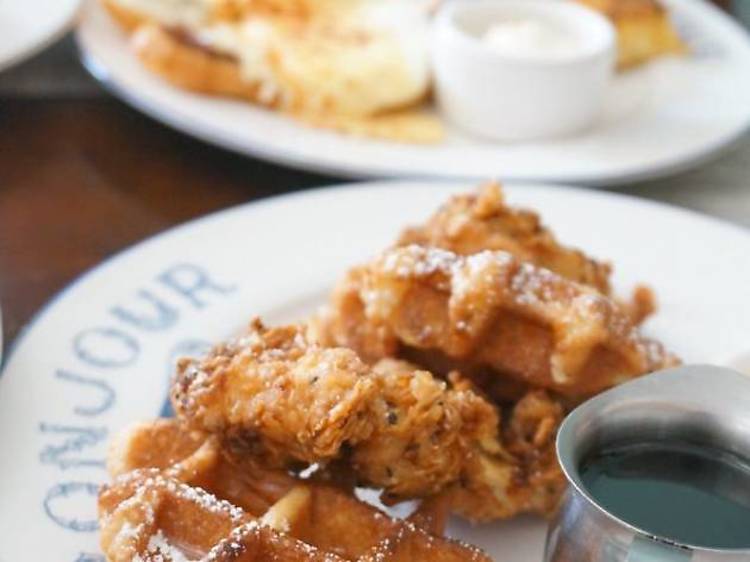 Photograph: Courtesy Yelp/Seulkee H.
Croissants Bistro & Bakery
Since 1995, locals have been lining up outside this European-style bistro at all hours of the day, waiting for everything from homemade breads, croissants, pastries, muffins and banana Nutella crepes to fried green tomatoes, turkey pretzel club sandwiches and vegetable curry bowls. Don't forget the cakes—owner Heidi Vukov, who was named SC Restaurateur of the Year, first became famous for her extravagant cakes more than 20 years ago.
2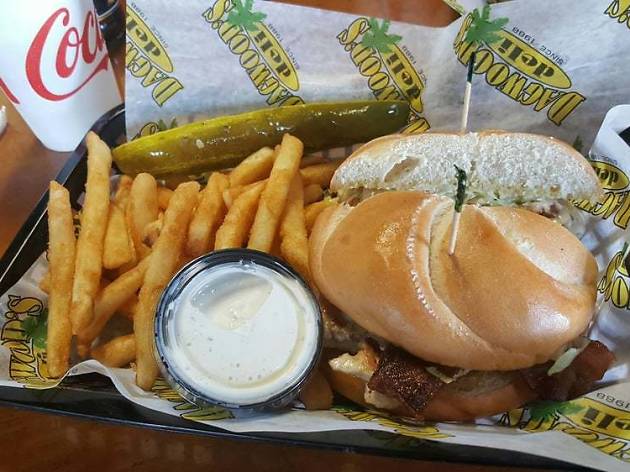 Photograph: Courtesy Yelp/Frank H.
The original location has been sitting on Mr. Joe White Avenue since 1988, and for good reason. Attached to Bumstead's Pub, this Blondie-inspired sandwich shop serves hoagies piled (really) high with generous amounts of meat, cheese and veggies on a roll baked fresh that day. Insider tip: There's always a line outside Dagwood's at lunch, so call ahead and order to-go.
3
Photograph: Courtesy Yelp/Ted H.
When known local fisherman Teddy Hammerman and his daughter Sheina, who has a background in restaurants, opened a seafood joint together, everyone came out to see what they could do. And they're still coming out. This legendary restaurant now sits on Ocean Boulevard—in a second, larger location to accommodate the throngs of patrons clamoring to get in—and serves fresher-than-fresh seafood plates like crab mac 'n cheese, shrimp n' grits and a combo platter with fried fish and calamari, and an extensive sushi menu.
4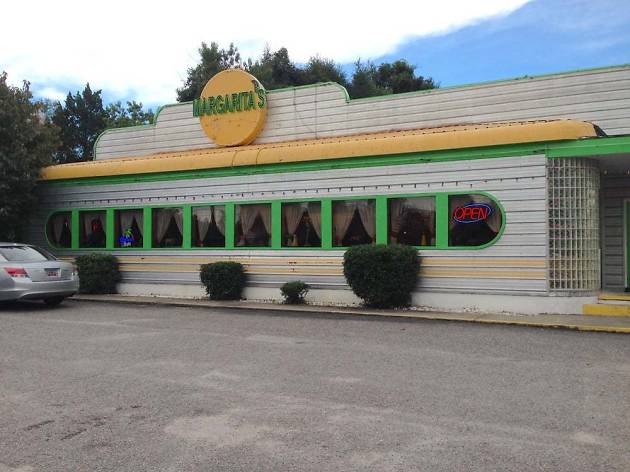 Photograph: Courtesy Yelp/Lia H.
Margaritas Mexican Restaurant
There is no shortage of options at this Mexican staple, a family-owned spot opened by two brothers who came to Myrtle Beach from Mexico with a dream of bringing their restaurant to America. Serving the authentic dishes owner Phillipe Onate grew up cooking in Jalisco, an hour outside of Guadalajara, go here for real chicken moles, mushroom or crab quesadillas, shrimp fajita nachos, an entire vegetarian menu, and sweet endings like deep-fried bananas with ice cream, cinnamon, whipped cream and chocolate.
5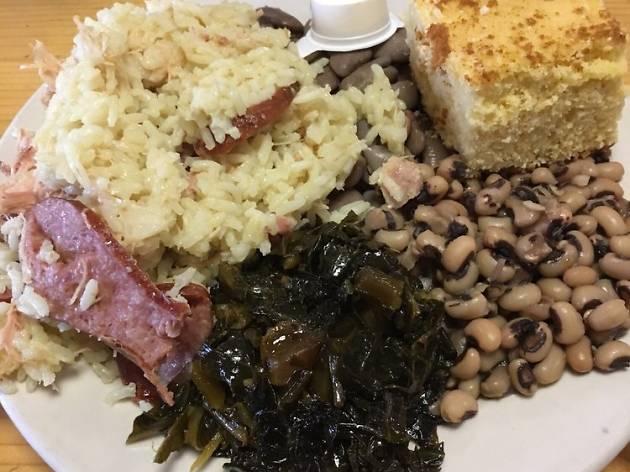 Photograph: Courtesy Yelp/Denise C.
A "best of" list in the South wouldn't be complete without some good ol' Southern cooking. A Cherry Grove classic for more than 40 years, The Shack is where you go for fried chicken, fried okra, fried oyster or crab cake sandwiches, mashed potatoes, homemade biscuits, chicken smothered in bacon and melted monterey jack cheese, and… well, loads of other drool-worthy dishes from the deep South. When you go, bring an empty stomach. And stretchy pants.
6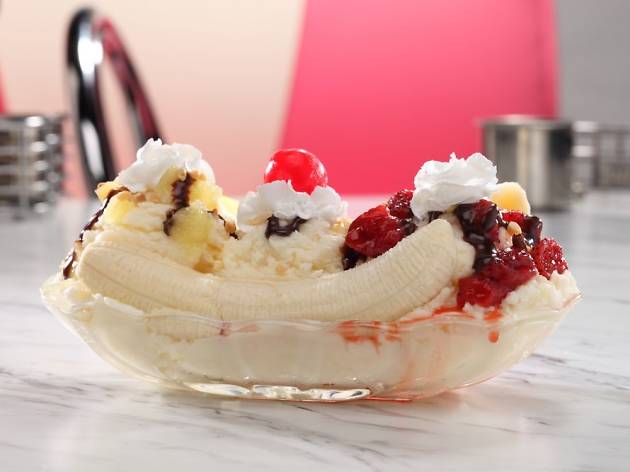 Photograph: Courtesy Yelp/Hwy 55 Burgers, Shakes & Fries
Hwy 55 Burgers, Shakes & Fries
The menu is filled with standout comfort food favorites, but the real star of the show is "The Five Five Challenge." Your task: eat a burger stacked seven patties deep (55 ounces of meat!), with at least four toppings, a side of fries and a 24-ounce soda, all in 30 minutes or less. While many brave eaters have attempted the feat, only few have won. May the fork be with you.
7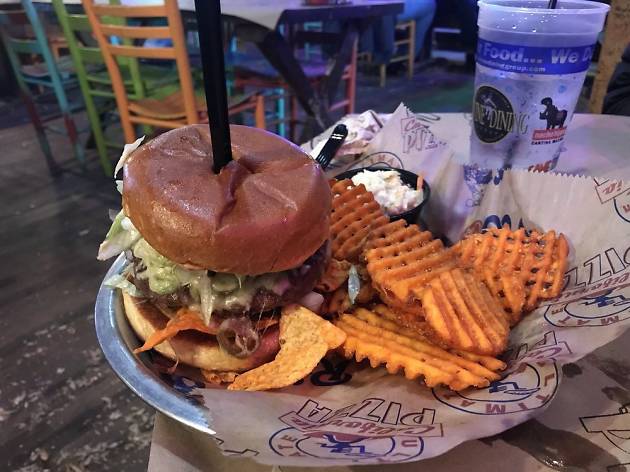 Photograph: Courtesy Yelp/Daniel J.
This local chain, repeatedly named "Best of the Beach," is known for two things: its tasty burgers and its family-friendly atmosphere. There's only one thing to say after you try the OMG burger—which tops two beef patties with hickory-smoked bacon, Swiss and cheddar cheeses, lettuce, tomato, mayo and fried onion strings, stuffs it all between two fried egg and cheese sandwiches, and puts two giant fried onion rings on top—and that thing is "OMG."
8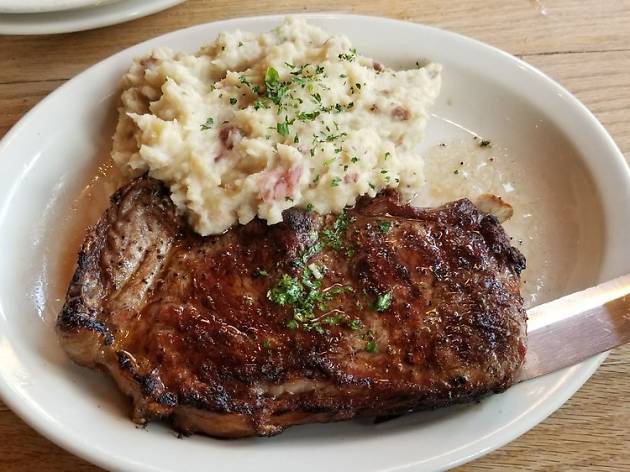 Photograph: Courtesy Yelp/Clint A.
A popular spot for Myrtle Beach golfers, hungry folks flock here for huge portions of BBQ and lots of fried stuff. Grab a knife and fork and go for the footlong Kosher killer dog with a giant mound of french fries, homemade chili, cheese and onions. During peak season, the restaurant isn't hard to miss (just look for the giant sign and the long line out the front door).
9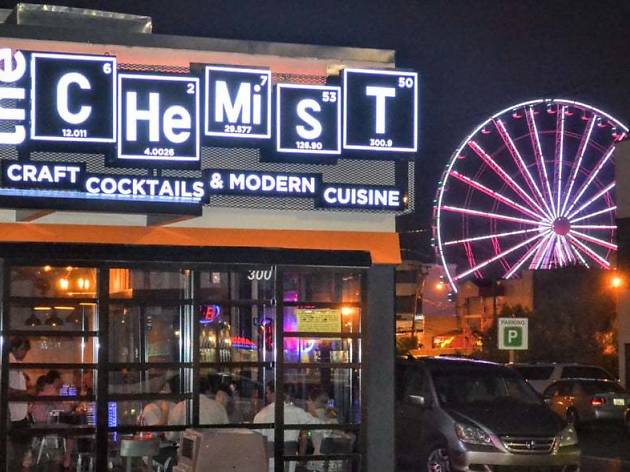 Photograph: Courtesy Yelp/Aaron L.
The Chemist-Craft Cocktails & Modern Cuisine
Like the name implies, dinner and drinks here are a live science experiment. This downtown Myrtle beach restaurant specializes in molecular gastronomy, with bizarrely-good plates like root beer, sesame-glazed, sous-vide lamb ribs over an artichoke quinoa risotto or scallops served over wakame, with sweet Thai butter and lemon "caviar." Many of the drinks come smoking or served in lab equipment, like the frosty "flux capacitor" with St Germaine, Tito's Vodka, lemon juice, house-made blackberry simple syrup, muddled mint leaves and a soda floater.
10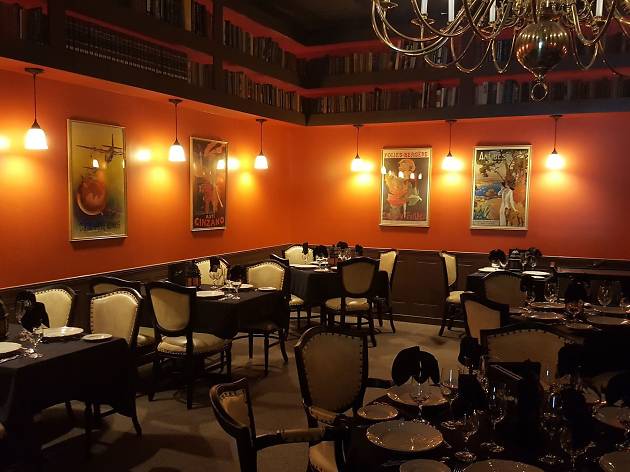 Photograph: Courtesy The Library
Looking for a fancy dinner or a romantic date night? Head to the Library, where tuxedoed waiters have been serving up high-end steaks (like the Steak Diane, which is set on fire tableside), bacon oysters, duck l'orange, surf and turf and twin lobster tails with cardinal sauce since 1974. There's even a two-person private dining room nicknamed "The Proposal Room," you know, if the date gets really good.
More of the best in Myrtle Beach
Home to everything from a classic American car museum and the largest floating aqua park on the East Coast to more than 50 mini golf courses, a more dense restaurant scene than San Francisco and the 19 million tourists it attracts each year, this South Carolina coastal town is more than just a place to stop for gas along Highway 17.