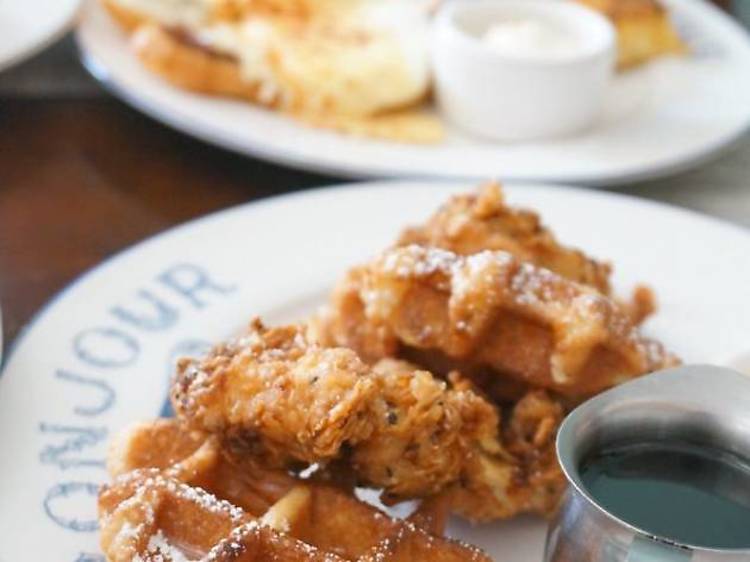 Photograph: Courtesy Yelp/Seulkee H.
1.

Croissants Bistro & Bakery
Since 1995, locals have been lining up outside this European-style bistro at all hours of the day, waiting for everything from homemade breads, croissants, pastries, muffins and banana Nutella crepes to fried green tomatoes, turkey pretzel club sandwiches and vegetable curry bowls. Don't forget the cakes—owner Heidi Vukov, who was named SC Restaurateur of the Year, first became famous for her extravagant cakes more than 20 years ago.