The 20 best things to do in Myrtle Beach
From pristine beaches and outdoor adventures to theme parks and museums, here are the best things to do in Myrtle Beach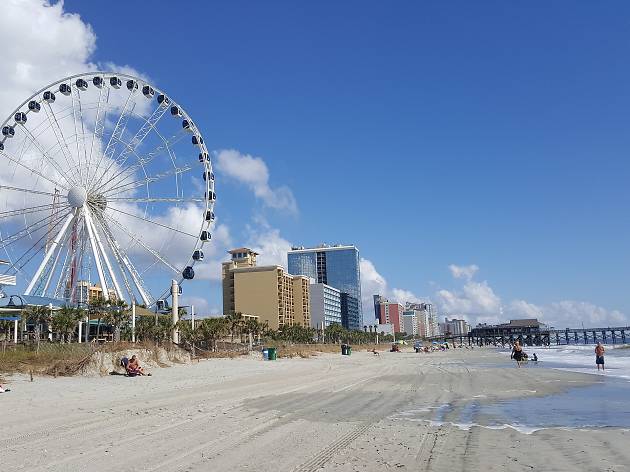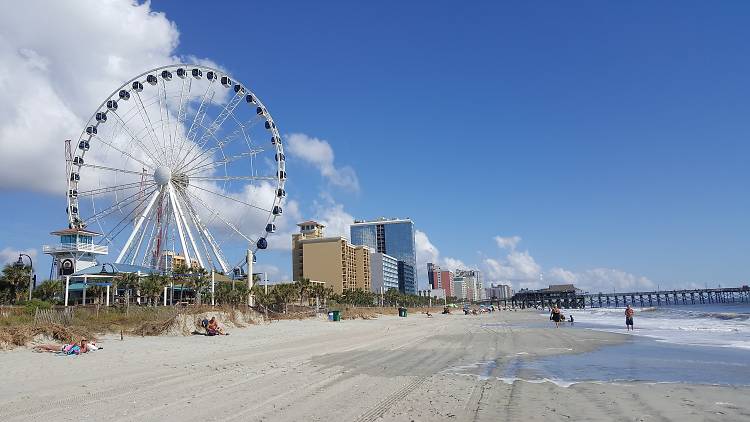 South Carolina isn't always thought of as a top beach destination; that is, unless you're talking about Myrtle Beach. Home to everything from a classic American car museum and the largest floating aqua park on the East Coast to more than 50 mini golf courses, a more dense restaurant scene than San Francisco and the 19 million tourists it attracts each year, this South Carolina coastal town is more than just a place to stop for gas along Highway 17.
Wander along the Grand Strand—a 60-mile stretch of white sand beaches that runs from the North Carolina border south to Georgetown, marked by Myrtle Beach at the center—and you'll find all the tourists jogging, playing in the water, building sand castles and drinking PBR. Go off the beaten path, however, to quieter North Myrtle Beach, and you'll land in one of the city's 100+ golf courses, many designed by greats like Arnold Palmer, Robert Trent Jones and Jack Nicklaus. Regardless of why you go, Myrtle Beach is perfect for families, couples and groups of friends alike. Here are just some of our favorite things to do while we're there.
Best things to do in Myrtle Beach
1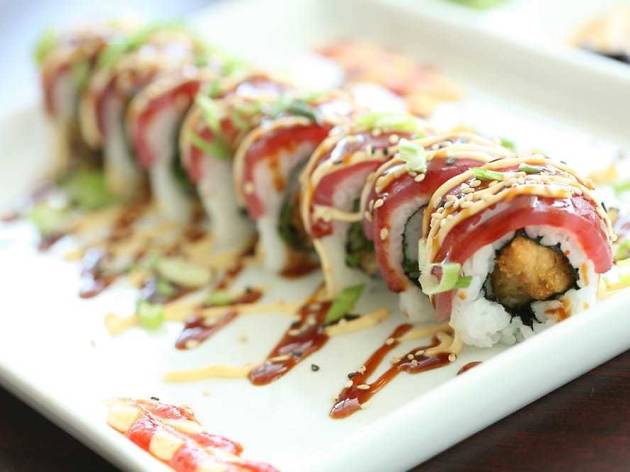 Photograph: Courtesy Yelp/Ted H.
Myrtle Beach is essentially a foodie town on the water, so you better believe the city's top-notch seafood is a big draw. At Mr. Fish, you'll get the freshest in town. Owned and operated by Teddy Hammerman, a known local fisherman, and his daughter Sheina, who has a background in restaurants, everyone is family in this casual Grand Strand hangout; where the crab, triggerfish, sushi and shrimp plates you're eating were probably caught earlier that day or week, just steps from where you're sitting.
2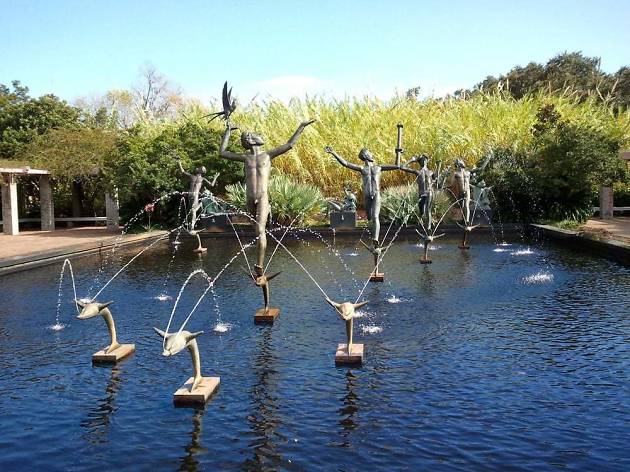 Photograph: Courtesy Yelp/Lia H.
It's not just the National Historic Landmark tag that makes this 9,000-acre garden worth visiting. Brookgreen Gardens has a picturesque line of live oak trees (all draped with hanging moss), a sculpture garden filled with more than 2,000 pieces of art and a wildlife zoo with native animals from the area's historic, plantation-filled past.
3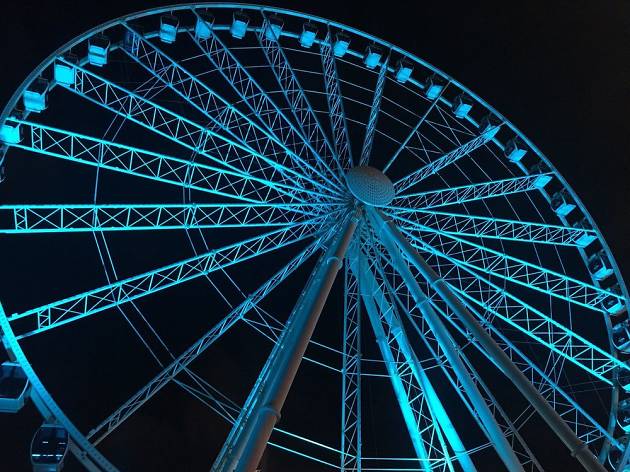 Photograph: Courtesy Yelp/George U.
It's hard to miss the Myrtle Beach SkyWheel, which sits in the heart of the Boardwalk and stretches 200 feet high. The Ferris wheel doubles as a viewpoint and a light show, so hop in one of its enclosed gondolas to get the tallest view of the Atlantic Ocean in all of North America, or if you're afraid of heights, stay at sea level and just enjoy the electric LED show.
4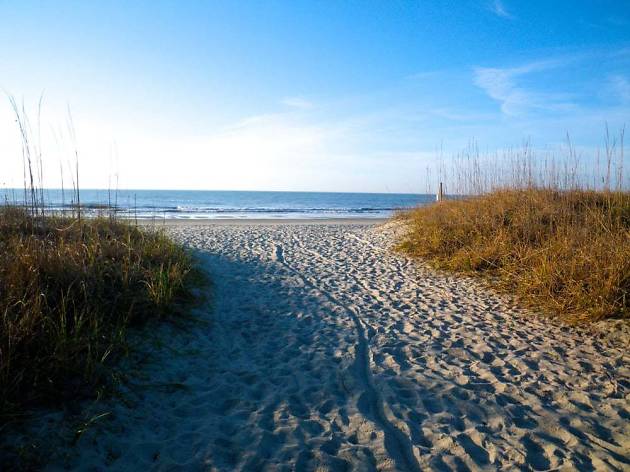 Photograph: Courtesy Yelp/Ellie B.
This well-manicured park isn't just pretty; it's historic. Myrtle Beach State Park was one of the first state parks to open in all South Carolina (debuting to the public in 1936), and its six camping cabins still stem from those early days. In addition to that, there are 300 campsites for RVs or tents, and Myrtle Beach Pier, which sits in the confines of the state park, is practically icon when it comes to fishing. Here, rent fishing rods for just $7.50 a day, and spend hours crabbing or fishing for flounder, king mackerel, whiting, trout, spots, Spanish mackerel and more.
5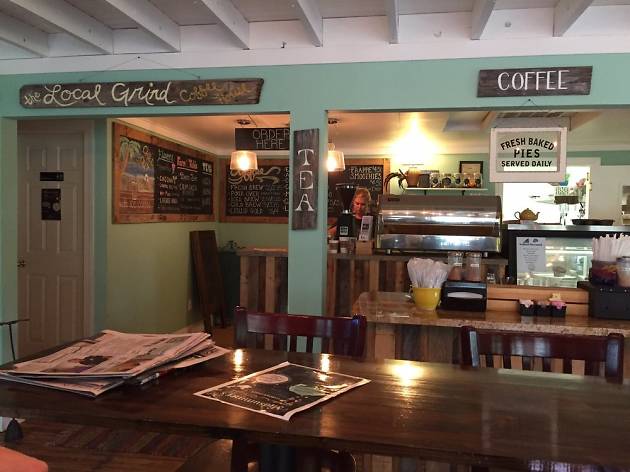 Photograph: Courtesy Yelp/Danae B.
If it's not on Instagram, did it even happen? We didn't think so. This whimsical coffee shop was practically made for it. Occupying a tiny old house in Murrells Inlet, The Local Grind has colorful walls clad in ivy—on the inside—with fairy lights, an outdoor garden, and like any fairytale, steaming cups of joe with Cupid hearts drawn into the froth.
6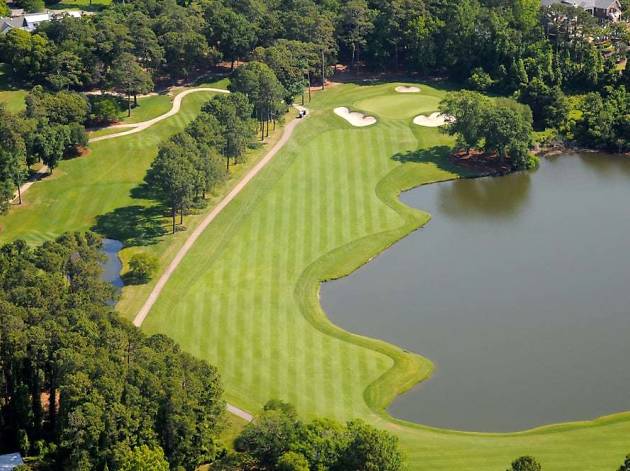 Photograph: Courtesy Dunes Golf & Beach Club
Myrtle Beach is a golfing mecca. Of its 100+ courses, Dunes Golf & Beach Club is one of the most popular—mostly because its latest renovation was the work of famed golf course architect, Robert Trent Jones. The original version was completed in 1948, and because of its longstanding reputation, it still hosts major tournaments, like the Senior PGA Tour Championship, even today. Dunes is most known for the names of its 18 holes, each of which warn oncoming golfers about what they can expect to find. (Take the signature hole, for example: It's called the "Waterloo" for the sharp curve it takes around Lake Singleton.)
7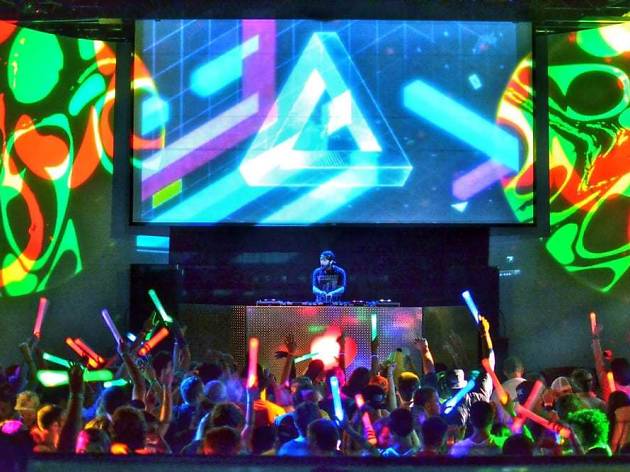 Photograph: Courtesy Yelp/Aaron L.
Head to Barefoot Landing and you'll find the famous House of Blues. It's a national chain, yes, but in Myrtle Beach, this rock-and-blues hangout is a staple. The best time to go is on Sundays, during the gospel brunch, when you can chow down on a Southern-style buffet of omelets, House of Blues' "World Famous" fried chicken and waffles, biscuits, gravy, prime rib, hot mac and cheese, fried tilapia, peel and eat shrimp, an open bar and more, while rocking out to a preacher-led gospel show that makes you feel like you're going to church in Vegas.
8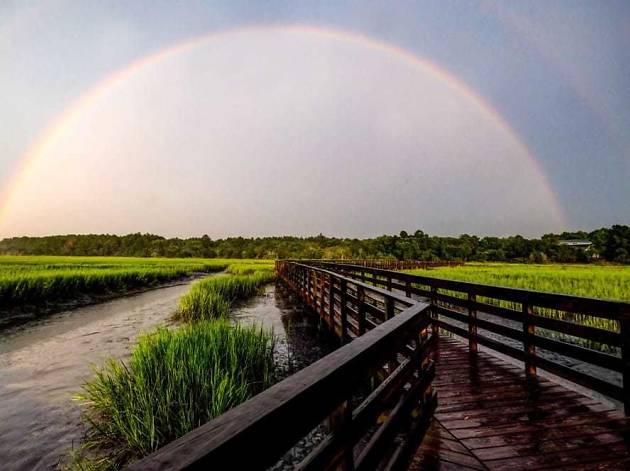 Photograph: Courtesy Yelp/Jason M.
Huntington Beach State Park
Camp at Huntington Beach State Park and you'll never want to leave. Tucked between the Blue Ridge Mountains and the Atlantic Ocean, there are more than 3,000 campsites and 220 cabins, with hookups for RVs or campers, should you come with your own lodging. On top of that, this park has the best surf fishing in all South Carolina, bird-watching, the winter home of Archer and Anna Hyatt Huntington (called "Atalaya"), throngs of live oaks, alligator and loggerhead turtle watch areas, and even an annual arts festival.
9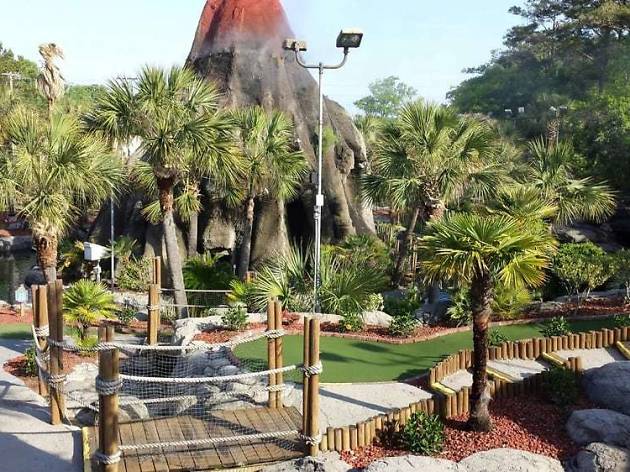 Photograph: Courtesy Yelp/Hawaiian Rumble Golf
Did you know there's a "Mini Golf Capital of the World?" Well, surprise—it's Myrtle Beach! There are more than 50 courses in a 30-mile span, and you can find them everywhere, along Highway 17 and even in the city's abundant campsites. Adding to its title, Myrtle Beach is even home to the annual "Masters" tournament held by the ProMiniGolf Association, a national organization that plans regular mini golf tournaments for avid players throughout the U.S. When mini-golfing, go to Hawaiian Rumble, one of the most popular courses in Myrtle Beach. It's most known for its talking parrot, and is home to both the annual U.S. Prominigolf Open and the official U.S. Olympic Minigolf Team training facility.
10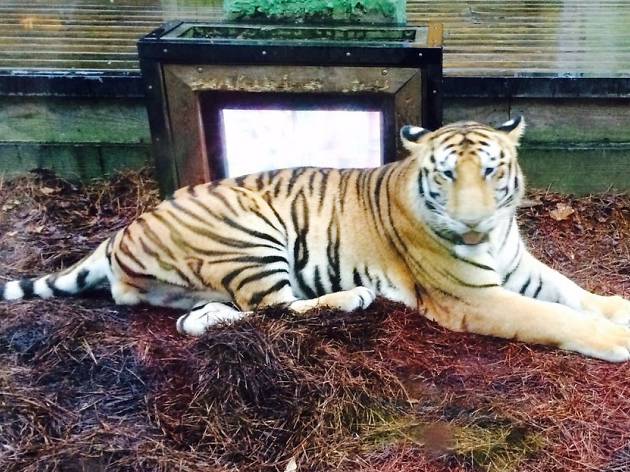 Photograph: Courtesy Yelp/Veronica N.
T.I.G.E.R.S. Myrtle Beach Safari
You can find this 50-acre wildlife preserve in Barefoot Landing, in North Myrtle Beach. T.I.G.E.R.S. stands for "The Institute for Greatly Endangered and Rare Species," and it's here that trained handlers help visitors feed, play and interact with wild animals like orangutans, chimpanzees, baby elephants, tiger cubs and more. The preserve is home to 130+ endangered animals, including a "liger," which is dubbed "the world's biggest cat."
11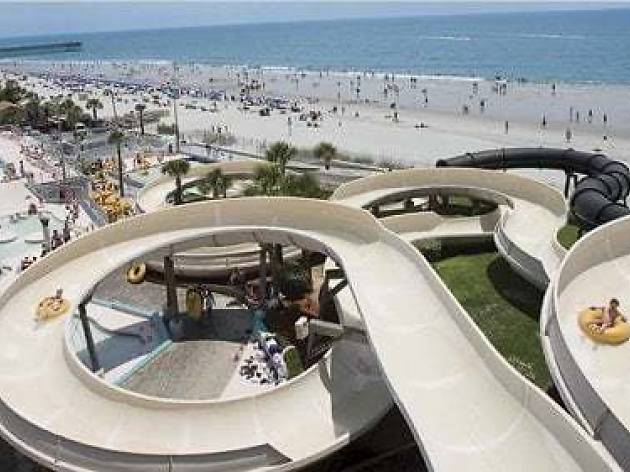 Photograph: Courtesy Yelp/YHWH A.
Splashes Oceanfront Water Park
Myrtle Beach summers are hot, so its oceanfront water park, Splashes, is a welcome relief. There are 50,000 square feet of water slides, spouts, jet sprays, whirlpools and a winding Lazy River, as well as pool chairs with butler service for those visitors (read as: adults) who just want to tan and drink piña coladas.
12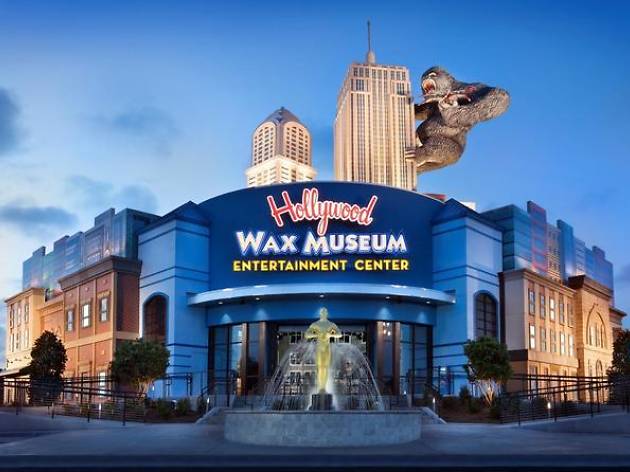 Sitting at the intersection of Grand Strand and 21st Avenue, this two-story museum is solely dedicated to lifesize wax figures of celebrities. Rub elbows with Robert Downey, Jr., Robert De Niro, Dolly Parton and even Julia Roberts, and don't forget your camera—those photos you'll go home with are so convincing that your friends are sure to be jealous.
13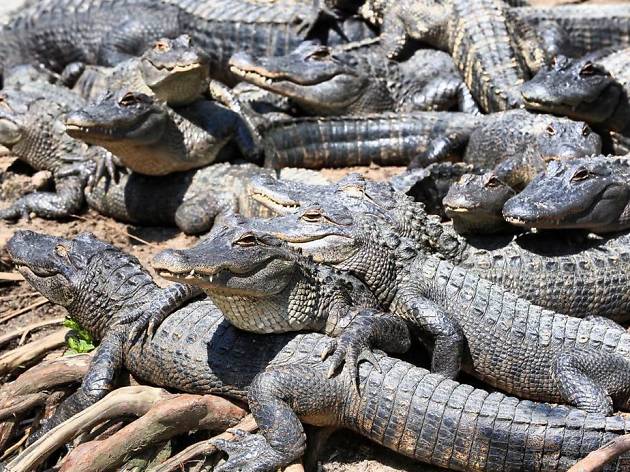 Photograph: Courtesy Yelp/Paulius B.
Alligators are practically residents in Myrtle Beach… especially on its golf courses. Dubbed the "reptile capital of the world," Alligator Adventure is a 15-acre park where you can get up close with more than 200 animal species, from spotted hyenas and Chilean flamingos, to the star of the show: alligators, alligators and more alligators.
14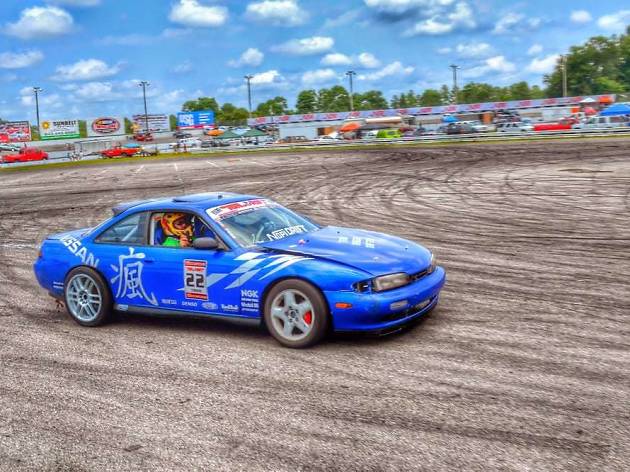 Photograph: Courtesy Yelp/Aaron L.
Be your own NASCAR driver, or race around the track with a professional. Either way, you'll get to see what it's like to sit in the driver's seat of a real NASCAR vehicle on a real racing track at Myrtle Beach Speedway, which annually hosts the Myrtle Beach 400. Pro tip: To really get that adrenaline rush, book the new "Double Ride" for a six-lap ride-along at top speeds, with you in the passenger seat.
15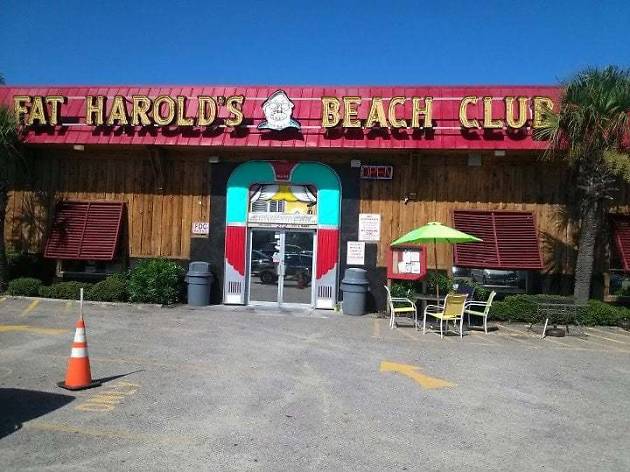 Photograph: Courtesy Yelp/Bo G.
Get your mind out of the gutter; the "shag" is the state dance of South Carolina, and its namesake 1989 movie was actually filmed in Myrtle Beach. Try it yourself every Monday night at Fat Harold's Beach Club, which gives lessons in the "Carolina" shag at 7pm for just $10 a person.
16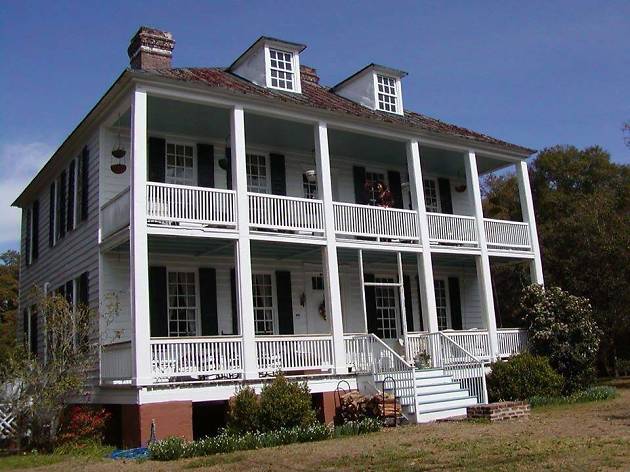 Photograph: Courtesy Yelp/Jamie S.
Plantations are a part of South Carolina's controversial history, and today, you can tour those that have been preserved. One such option is Hopsewee Plantation, a 1740s home, National Historic Landmark and rice plantation where Thomas Lynch, Jr.—who signed the Declaration of Independence—was born. The River Oak Cottage Tea Room also sits on site, so after you tour the grounds, stop for a spot o' tea and take in the views.
17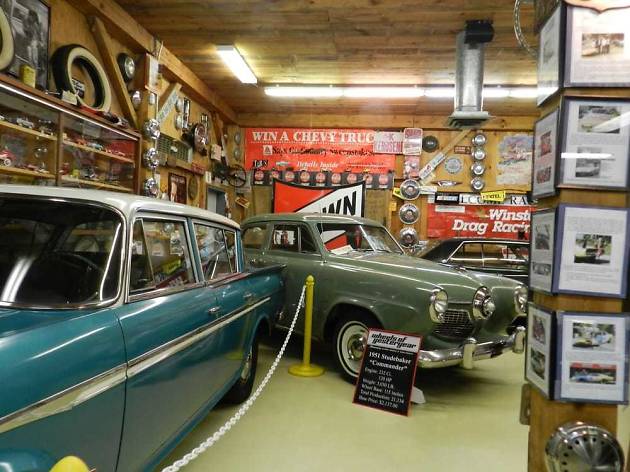 Photograph: Courtesy Yelp/Victor M.
Wheels of Yesteryear Museum
The Wheels of Yesteryear Museum is for car-lovers only, as it houses Paul and Carol Cumming's precious collection of 100+ classic, American-made cars. You may not have heard of Paul and Carol, but you just might recognize the cars; including 50 vintage muscle cars (like a Corvette Stingray or Mercury Cyclone) and the one-and-only 69 Dodge Daytona Charger from "Joe Dirt," which is on loan.
18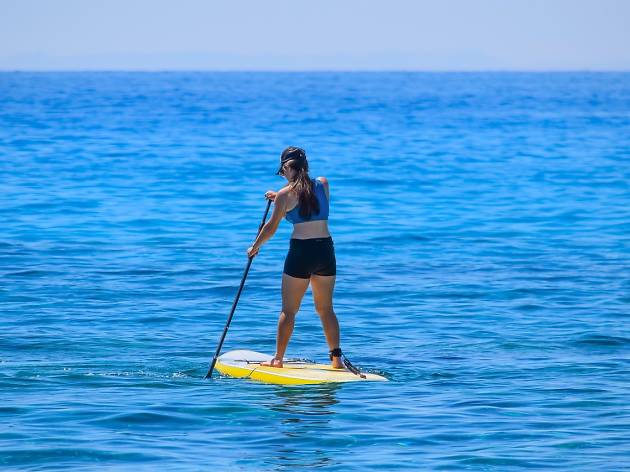 See Murrells Inlet a new way with a guided stand-up paddleboard tour through its marshes. When the weather is good (and not too cold), this 1.5-hour adventure is hosted by Crazy Sister Marina, which sits in front of the Wicked Tuna restaurant at the MarshWalk, and includes both an introduction to paddle boarding and a paddleboard nature tour.
19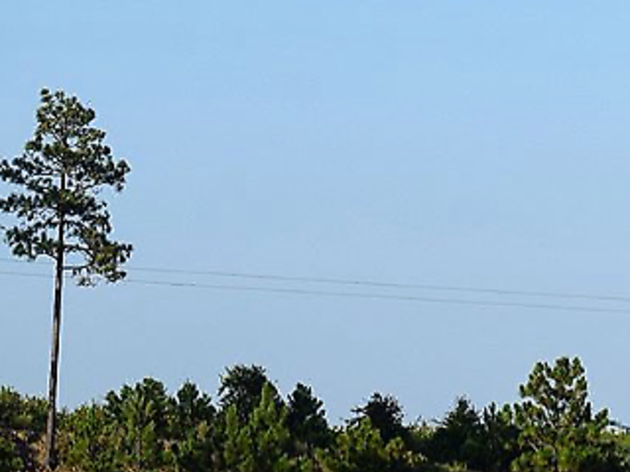 Photograph: Courtesy Shark Wake Park
Shark Wake Park & Aqua Park
Founded by golfer Greg Norman, Jr., this joint cable wake park and aqua park has a little something for every water baby. Good for first-time wakeboarders and professionals alike, Shark Wake Park has a five-tower, full-size cable circuit that lets seven riders on the water at once. The connected floating Aqua Park, on the other hand, packs easy-to-challenging ramps, slides and jumps over an acre of the Atlantic Ocean and can hold up to 120 people for every 45-minute session.
20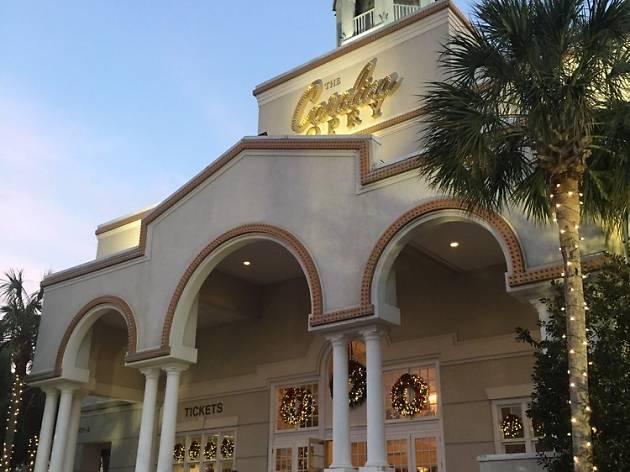 Photograph: Courtesy Yelp/Phylicia K.
There's a reason The Carolina Opry has been around for 30 years and counting. This award-winning variety show packs two hours of high-energy music, dance, special effects, sound, lighting and comedy from some of the country's most viral acts: like Delvin Choice (of NBC's "The Voice"), All That! (the hip-hop clogging group from NBC's "America's Got Talent"), fiddling champion Trent Wideman and even bluegrass virtuoso Gary Brown. The show takes place at least twice a week, and tickets start at $38 per person.
More of the best in Myrtle Beach
Boasting 1,700 restaurants and counting, from burger joints and local seafood haunts to fine-dining establishments and spots where you can get Southern-fried okra, the hardest part about dining in Myrtle Beach is figuring out where to go.