The 10 best Napa Valley wineries for tasting world-class wine
Napa Valley wineries offer a wonderland of historic chateaus, vineyard views and stylish tasting rooms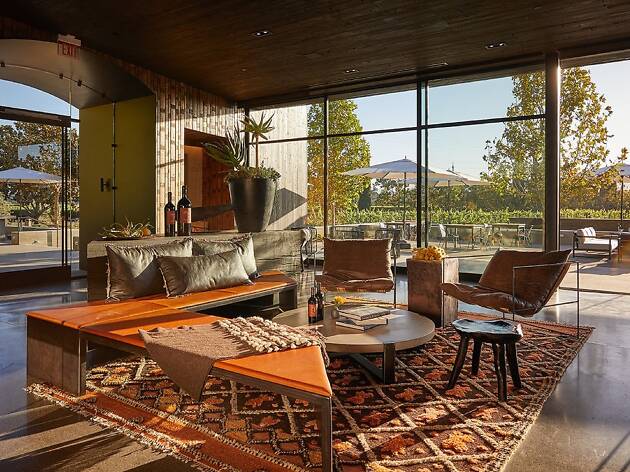 May 2019: Wine tasting season is off and running at our favorite Napa vineyards. At the top of our list this year, the new, modern indoor/outdoor space of Hirondelle House at Clos du Val, a beloved Napa winery since its opening in the 1970s. For a more historic experience, try Frank Family Winery (#5) in Calistoga where, in addition to reds and whites, they've been producing sparkling on site for over 60 years. If you're feeling peckish, stop in at Charles Krug (#10). This 150+ year old winery recently added a wood-fired pizza kitchen and salumeria to their historic estate.
The Bay Area draws young winemakers like New York attracts artists—every year, oenophiles crown a new crop of hot, up-and-coming vintners, whether they're working from the rocky Central Coast or a warehouse in Berkeley. But there's something to be said for rediscovering OG classics. These Napa Valley wineries offer the quintessential Wine Country experience, from the historic to the modern. Make a weekend of it and stay overnight at one of the best Napa hotels or Airbnbs, or pop across the county line to the more laid-back wineries of Sonoma.
RECOMMENDED: Full guide to the best things to do in Napa
Best Napa Valley wineries
Explore more of Napa
It's not just the Michelin-starred chefs that should have you excited at these Napa restaurants, though: downtown Napa is rife with great burger joints, steakhouses and tapas spots.