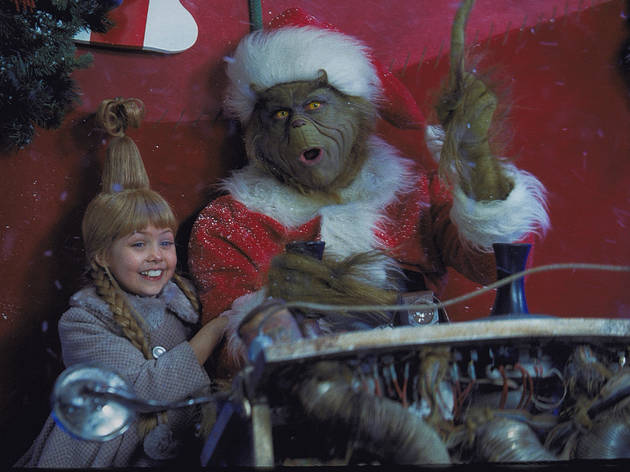 Best Christmas movies on Netflix
Cuddle up on the couch for the best Christmas movies on Netflix—and don't forget the hot cocoa!
It's time to embrace the Yuletide spirit! The best Christmas movies on Netflix are a perfect way to do so. (And we hear they go well with hot chocolate.)
Sit back for fun animated Christmas movies for kids (think Klaus) and reimagined classics like The Grinch. No matter what you choose, you can't go wrong! They'll all give you a hankering to get up and rock around the Christmas tree.
RECOMMENDED: Christmas for kids in NYC
Speaking of which, don't let the holidays go by without a family karaoke session with the best Christmas songs for kids. When all is said and done, tuck in for the night with one of our favorite Christmas books for kids.
Need more streaming recs? See the best family movies on Netflix and the best new kids' movies on Netflix.
Christmas movies on Netflix
New to the Christmas canon is a Netflix original about a toy maker who takes another crack at his craft all thanks to his creative granddaughter. Rated PG.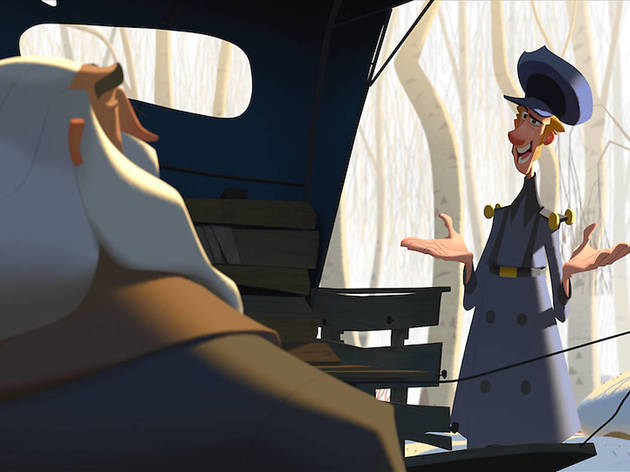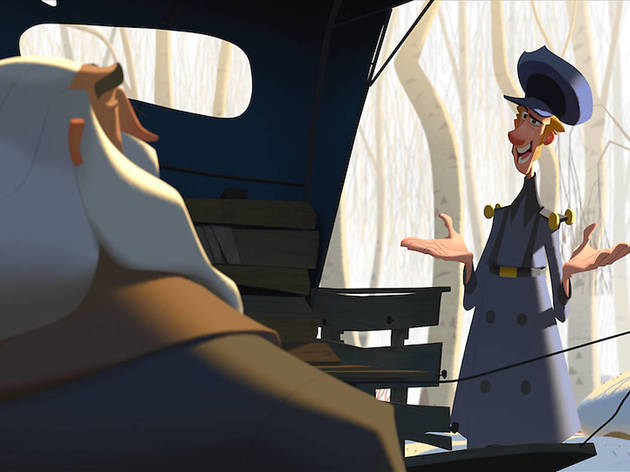 Courtesy: Netflix
This oddball origin story of Santa Klaus is the first animated feature from Netflix, and features Klaus (Oscar-winner J. K. Simmons), a large, bearded man with a knack for toymaking but who doesn't have much interest in children, Jesper (Jason Schwartzman), the worst postal carrier ever and Alva (Rashida Jones), a cynical teacher. They live in Smeerensburg, the unhappiest place on Earth. If it sounds like a grump-fest, well yes, that's the setup. But don't worry: Icy hearts melt, and even Smeerensburg can find joy. Rated PG.

Guess who's back to unleash holiday chaos on the town of Whoville? Our favorite green Dr. Seuss character is back—this time in animated form—and he's ready to spread some Christmas misery. You're a mean one, Mr. Grinch, but it wouldn't be winter without your curmudgeonly presence. (And Max, of course!) Rated PG.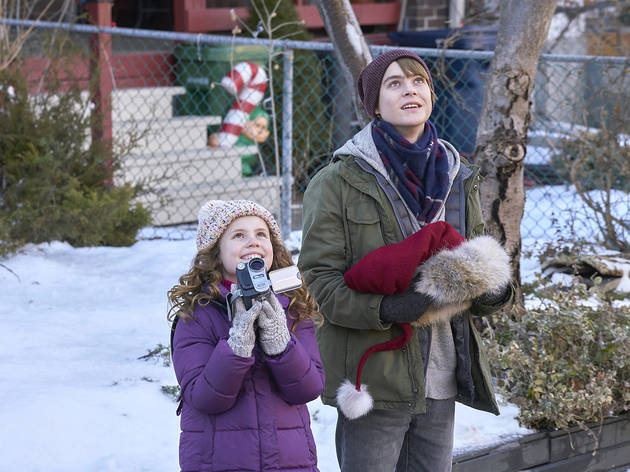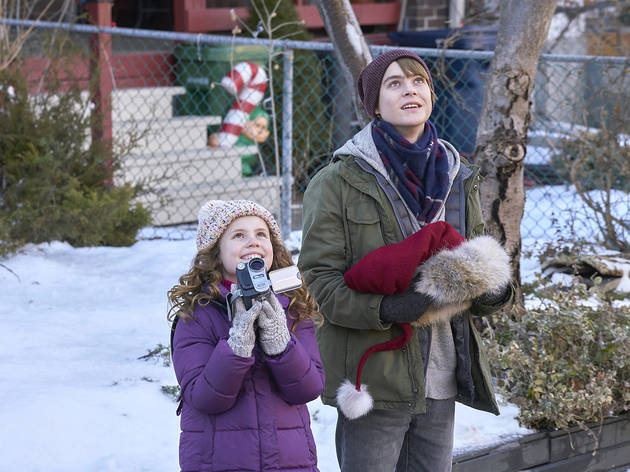 Courtesy: Netflix + Michael Gibson
104. The Christmas Chronicles (2018)
So, what would happen if Santa's sleigh crashes on Christmas Eve? One brother-sister duo is about to find out. The two accidentally cause a holiday mishap, and they're about to go to great lengths to ensure that the evening is saved. Plus, the no-nonsense Kris Kringle wouldn't expect anything less! Rated PG.
Courtesy: Netflix
105. The Christmas Project (2016)
We can assure you that bullies are most definitely on the naughty list. But what happens when four brothers are expected to hand out gifts to those mean kids at school? Rated PG.
Courtesy: Netflix
Santa experiences a slight fender bender during his annual holiday pilgrimage. Whoops! He elicits the help of a father and son to ensure that the holiday will go on and the toys will be delivered to their rightful owners. Rated PG.
Move over, Scrooge. This Christmas killjoy and his sidekick Max have stolen hearts year after year. When the Whoville outcast decides to finally embrace the holiday spirit, will his plan backfire? Of course, no comedian is more fitting for the Grinch's portrayl than the hilariously quirky Jim Carrey. Rated PG.
108. Christmas Break-In (2019)
Is there anything better than Christmas break and a week off from school? Kids look forward to the holiday every year, but what happens when one little girl gets stuck in school? She bursts into superhero mode and protects her institution when the janitor is held hostage. Not your typical seasonal tale, that's for sure! Rated TV-PG.
More fun for kids: What's new on Netflix