The 20 best kids' movies adapted from children's books
These 20 awesome kids' movies adapted from children's books bring our favorite stories to the big screen
When a beloved children's book is adapted into a big-screen movie, we all hold our collective breath. Will it be a triumph or a desecration of a national treasure? We sifted through tons of family fllms—including our 50 best kids' movies—and selected 20 of the very best flicks adapted from children's books. We always recommend reading the original tome first, so head to these book stores in NYC to track down the titles. After tackling the book together, order some New York pizza and settle in for a family movie night to watch your favorite characters spring from the page.
20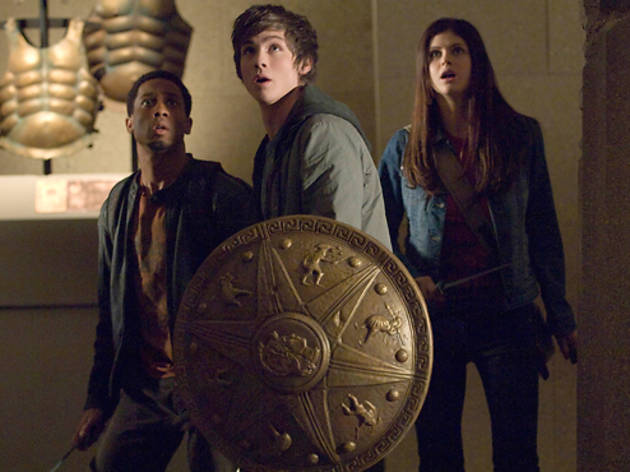 Percy Jackson & the Olympians: The Lightning Thief (2010)
While Director Chris Columbus, a veteran of two Harry Potter movies, couldn't quite conjure up the same level of cinematic magic in his adaption of Rick Riordan's book about a regular kid who discovers he's the demigod son of Poseidon, the movie is packed with enough high-spirited action and cool Greek mythology to be a hit with the book series's multitude of fans. Bonus: Percy is played by Logan Lerman, who went on to star in the sublime teen-novel adaptation Perks of Being a Wallflower. Rated PG.
19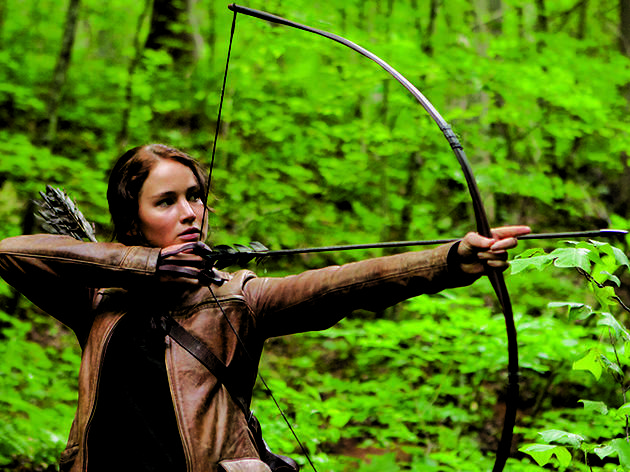 The Hunger Games (2012)
When a disillusioned girl from District 12 takes her younger sister's place in the dreaded, annual Hunger Games, she's determined to return to her family. Based on the uber-poular YA series by Suzanne Collins, this dystopian flick was destined to be a success, but with Jennifer Lawrence playing the spunky heroine, even higher-level readers root for Katniss Everdeen as she fights against Panem's totalitarian ways. Rated PG-13.
18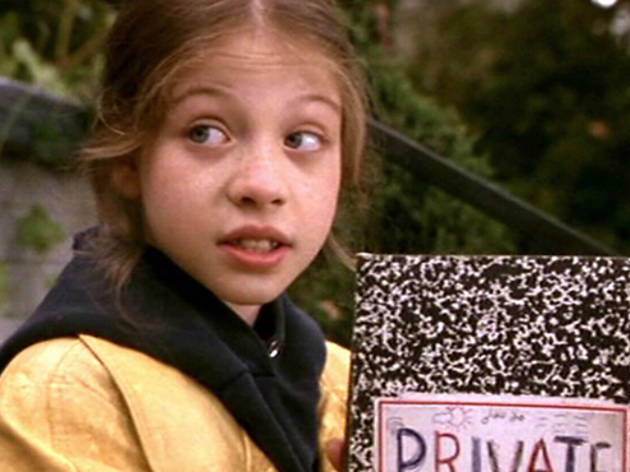 Harriet the Spy (1996)
The film version of Louise Fitzhugh's 1964 classic about a brainy 11-year-old who spies on both her neighbors and friends gets a 1990s update with some of the rough edges smoothed away (and a miscast Rosie O'Donnell as the nanny Ole Golly). Many of the best elements of the book are still there, though, and Michelle Trachtenberg makes a likable Harriet. Rated PG.
17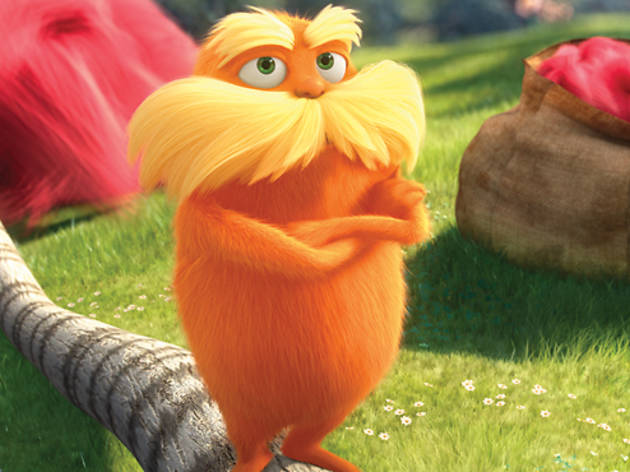 Dr. Seuss' The Lorax (2012)
The much-loved works of Dr. Seuss have inspired some cinematic duds (a live-action Cat and Grinch who shall not be named), but 2012's Lorax struck the perfect balance of whimsy and heart. The environmental fable about the Once-ler, who greedily stripped Thneedville of all its trees, and the boy who tries to right that wrong, sells its conservation theme with catchy tunes, understated voice performances by Zac Efron and Taylor Swift, and vibrant animation. Rated PG.
16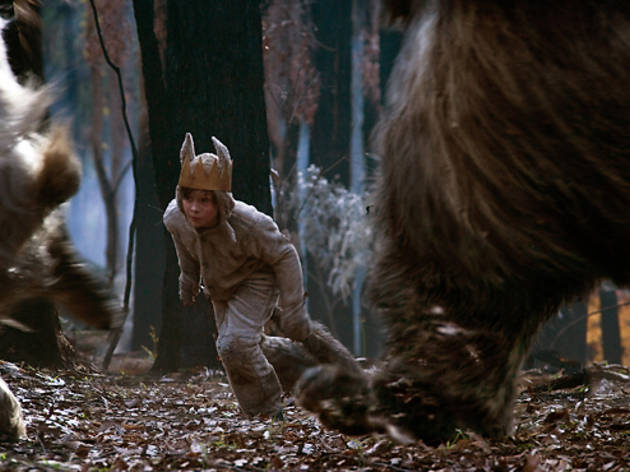 Where the Wild Things Are (2009)
Director Spike Jonze expands Maurice Sendak's small-in-length but huge-in-imagination story of Max, who is sent to bed without any supper and escapes into a dreamscape of terrifying creatures who make him their king. Some of the added plot points and dialogue drag on, but visually it's as if Jonze took our collective childhood dreams and captured them on film. Rated PG.
15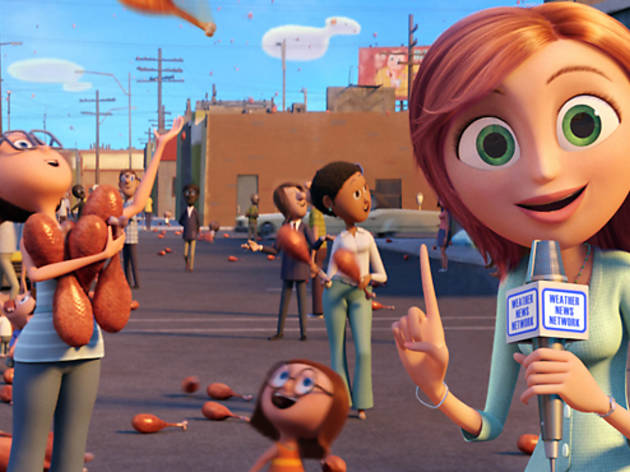 Cloudy With a Chance of Meatballs (2009)
Flint, the hero of this popular adaptation of Ron and Judi Barrett's slender storybook, lives on an island where the only food is sardines, so he invents a machine to turn water into food—which sounds great, until the food takes over the island. Even though it's a pretty silly concept, we're pretty sure every kid we know would love a machine that churns out pancakes, gummy bears and ice cream all day long. Rated PG.
14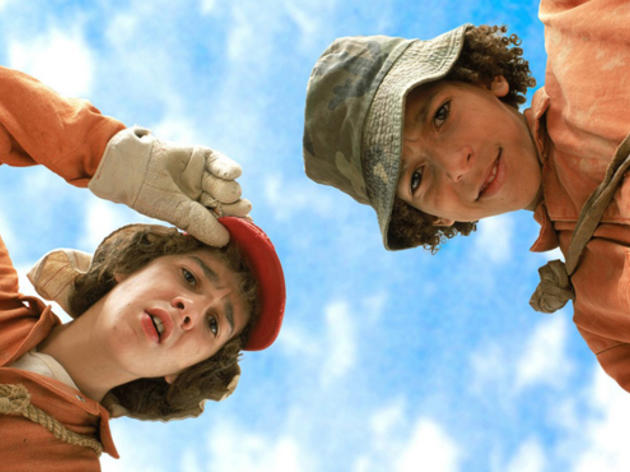 Holes (2003)
Louis Sachar adapted the screenplay from his own novel for this engrossing film that deftly interweaves three stories: a black comedy about a mysterious camp for wayward boys, where each kid is forced to dig a five-foot-deep hole each day; a spooky tale of an ancient family curse; and a proto-feminist Western. The endearingly geeky, pre-Transformers Shia LaBeouf stars as the hapless protagonist Stanley Yelnats. Rated PG.
13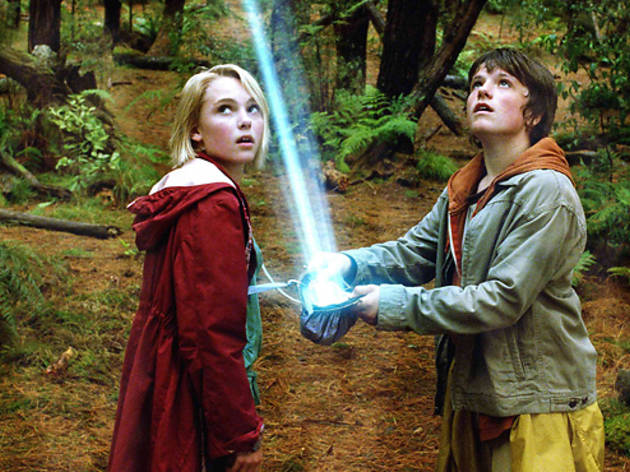 Bridge to Terabithia (2007)
Just a few years before Josh Hutcherson was hunky Peeta in The Hunger Games, he was Jess, a shy sixth-grader who forms a special bond with new girl in town Leslie (AnnaSophia Robb). The two kids dream up a magical land in the woods called Terabithia; all goes well until tragedy strikes, in this adaptation of Katherine Paterson's book about the enduring power of friendship and imagination. Rated PG.
12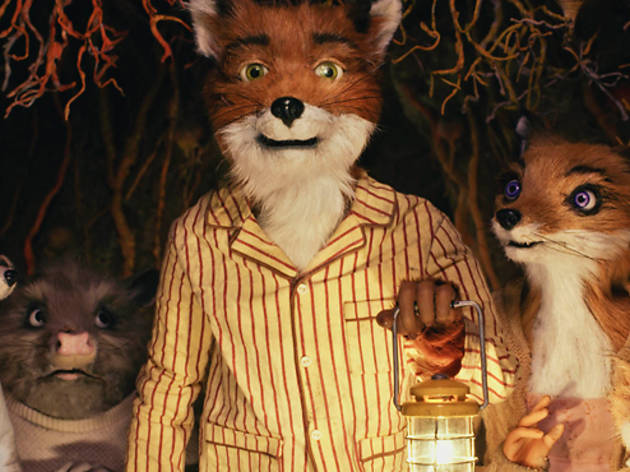 Fantastic Mr. Fox (2009)
When you have Wes Anderson directing George Clooney and Meryl Streep as the Mr. and Mrs. in an adaptation of Roald Dahl's story about a fox who wants to go on one last big raid before taking on the responsibilities of being a dad, you already know you're in for a fun ride. But the real treat here is the mesmerizing stop-action animation and the surreal underground settings that makes this unlike any other cute-animal feature we've seen. Rated PG.
11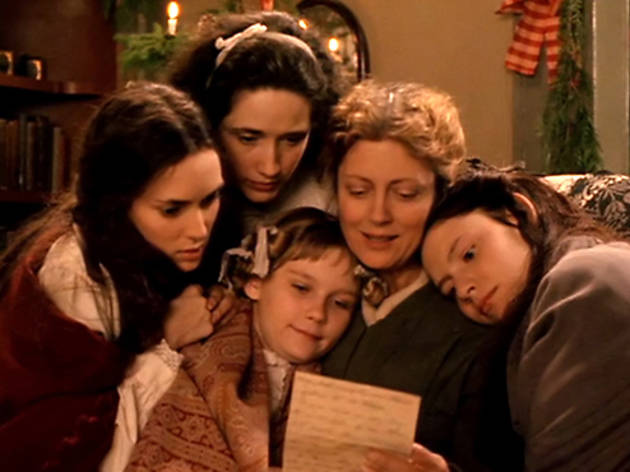 Little Women (1994)
This is not the first screen adaption of Louisa May Alcott's classic novel about how four sisters live through the Civil War in New England by singing, putting on plays and being generally wonderful—it is, though, arguably the best. The A-list cast includes Winona Ryder as the heroine Jo, quivering-chinned Claire Danes as the doomed Beth, Kirsten Dunst as spunky Amy and Christian Bale as the handsome boy next door, Laurie. Rated PG.
10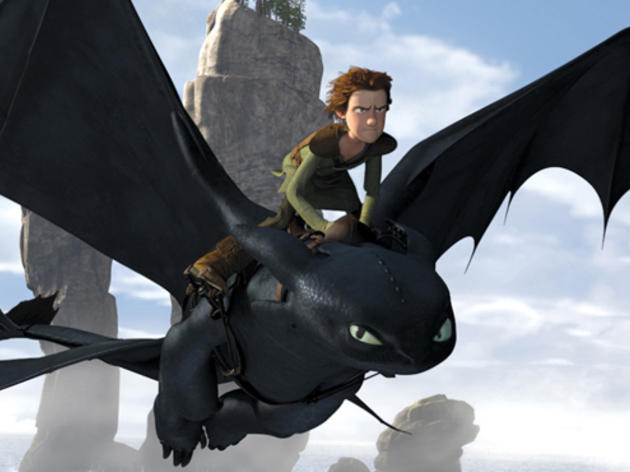 How to Train Your Dragon (2010)
A scrawny, misfit young Viking named Hiccup wants to fight dragons like his macho dad. Instead, he winds up befriending a sleek black beauty he nicknames Toothless. The best parts of this adaptation of Cressida Cowell's novel are the breathtaking 3-D scenes of Hiccup soaring through the mountains on Toothless's back. Rated PG.
9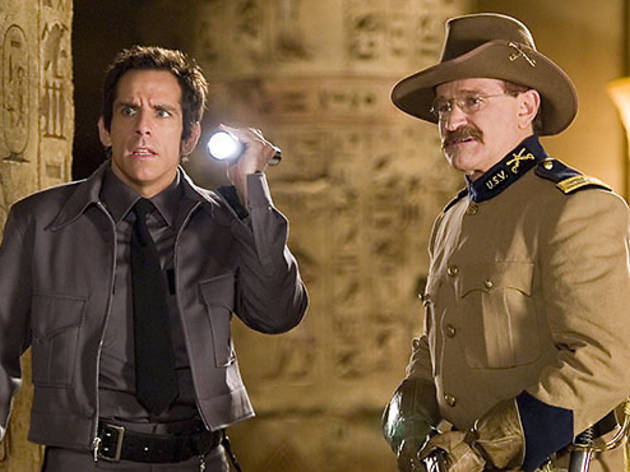 Night at the Museum (2006)
Funnyman Ben Stiller stars as the new nighttime security guard at the famed American Museum of Natural History in this hilarious adaptation of Milan Trenc's novel. During his first shift, Larry encounters the T. rex skeleton running loose in the halls, and discovers that all the museum's relics come to life after dark. He meets historical figures including Teddy Roosevelt and Attila the Hun, and learns about the ancient curse that awakes them each night. Rated PG.
8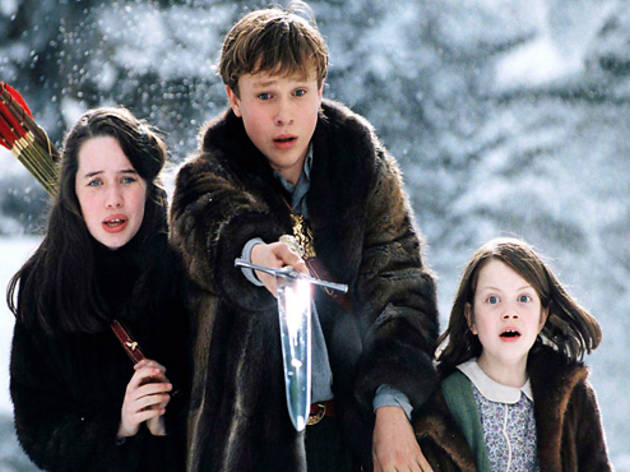 The Chronicles of Narnia: The Lion, the Witch and the Wardrobe (2005)
While C.S. Lewis's Christian allegory can be tough to get through on the page, it soars onscreen. Led by sweet and adventurous young Lucy, the Pevensie siblings save the magical land of Narnia from the evil White Queen with the help some talking beavers, brave fauns and the lion king Aslan. No expenses are spared in this lavish production, which nobly resists the urge to modernize the story. Rated PG.
7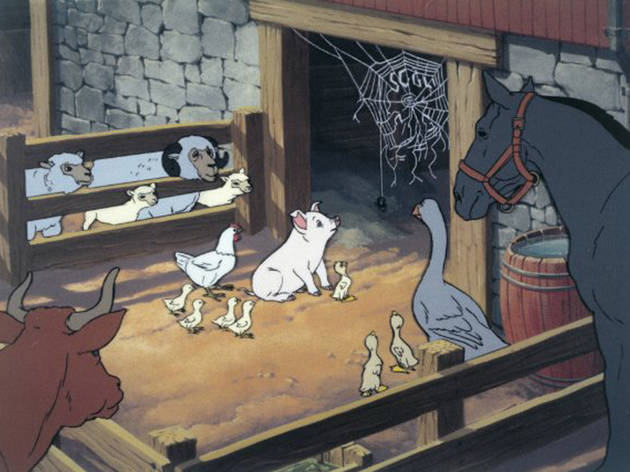 Charlotte's Web (2006)
This sweet adaptation of E.B. White's book blends live action and CGI to tell the story of a girl named Fern, her pet pig Wilbur and a spider named Charlotte who saves Wilbur from his plate-of-bacon fate by spelling out enthusiastic words in her web. The animals' voices are played by an all-star cast: Julia Roberts, Steve Buscemi, John Cleese—even Oprah Winfrey and Robert Redford show up as a goose and a horse, for heaven's sake! Though we love the star power, it's the ending that makes us weep every time. Rated G.
6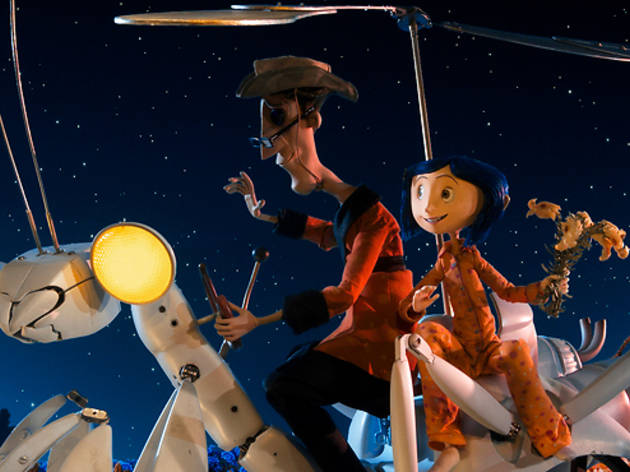 Coraline (2009)
This stop-motion-animation adaptation of Neil Gaiman's graphic novel is creepy, dark and moody—a perfect distillation of the book. The heroine Coraline has just moved into a scary old house with her self-absorbed parents when she discovers a secret passageway into a parallel world where her parents are nicer, the neighbors are more interesting and everything seems perfect—except for those weird button eyes. Rated PG.
5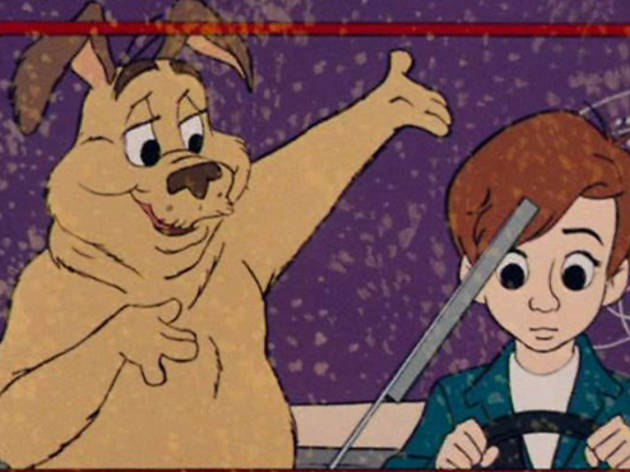 The Phantom Tollbooth (1970)
Norton Juster's brilliant novel about a bored boy named Milo and his fantastical trip through the land of Dictionopolis is a tour de force of wordplay and math games. If your crew hasn't seen the somewhat obscure 1970 film version—a mix of live-action and Chuck Jones animation—go stream it now. Rated G.
4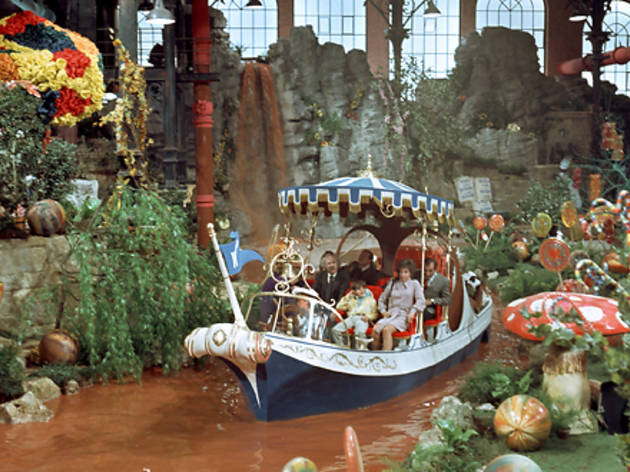 Willy Wonka & the Chocolate Factory (1971)
While Tim Burton's 2005 remake with Johnny Depp may have been a little more faithful to Roald Dahl's original edgy story about some naughty children who misbehave in a candy factory, we prefer the psychedelic, gumdrop-colored original, with Gene Wilder as a loopy but kindhearted Wonka. We still dream of chocolate rivers and edible teacups. Rated G.
3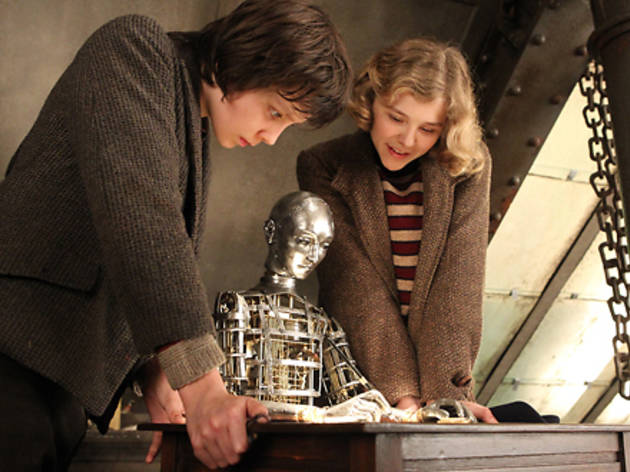 Hugo (2011)
Brian Selznick created such lovingly detailed illustrations for his novel The Invention of Hugo Cabret, about an orphaned boy living in a Paris train station, his mysterious automaton and the real-life pioneering film director Georges Méliès, that an actual movie seemed almost unnecessary. But leave it to Martin Scorsese to elevate the book through cinema—the very art form that Selznick celebrates in its pages. Rated PG.
2
The Wizard of Oz (1939)
More than half a century before J.K. Rowling dreamed up Harry Potter, children fell under the thrall of a different kind of wizard—plus a cackling green witch, singing Munchkins, flying monkeys and a wide-eyed girl who just wants to go home. This Technicolor masterpiece, based on L. Frank Baum's 1900 novel, is still the gold standard against which all other lit-based kids' movies are measured. Not rated.
1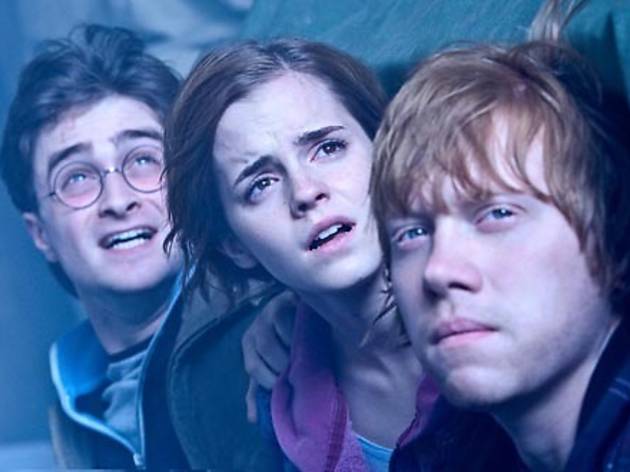 Harry Potter series (2001–2011)
In eight magical movies over ten years—with almost the entire brilliant cast intact throughout—we all grew up alongside Harry, Hermione and Ron, learning everything from the rules of Quidditch and how to brew Polyjuice potion to the human costs of war and the true meaning of loyalty. Pick your favorite: the haunting beauty of Alfonso Cuarón's Prisoner of Azkaban, the underwater adventures and budding romances of Goblet of Fire, or the epic battles of Deathly Hallows, Part 2. The movies made kids eager to read (and reread) J.K. Rowling's increasingly complex books, and the books made the kids thrilled to go to movies—the perfect symbiosis of page and screen. Rated PG to PG-13.