The best New York pizza for families
Bring on the cheesy goodness! The best New York pizza slices (and pies) are sure to please kiddos of any age.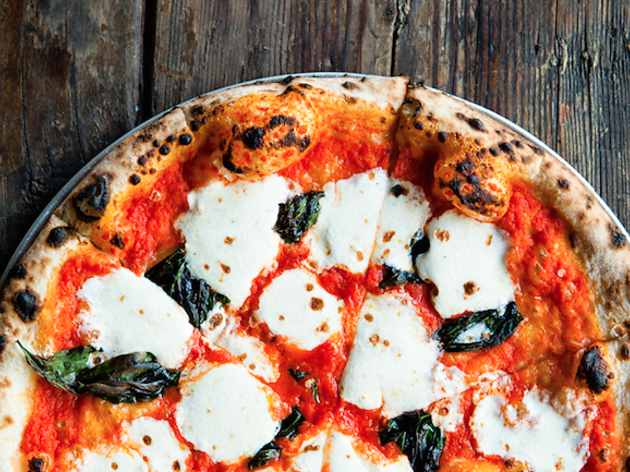 Enjoy the best New York pizza this city has to offer! NYC is known for having some of the best pizza for kids, and these particular pizzerias boast kid-friendly menus with delicious, cheesy pies baked to perfection. Little ones will love that the spots on our list also offer special toppings of all kinds, and some additionally offer personal pizzas so every kid leaves feeling special and doesn't need to share. Don't forget to save room for dessert, because Italian desserts (like gelato!) are truly hard to pass up.
If you're looking for additional kid-friendly dinner options after tasting the best pizza in New York, try our favorite make-your-own pizza restaurants, ramen in NYC and family dinner ideas that are sure to please your entire brood.
The best New York pizza for families