The 10 best Halloween books for kids
Read our picks of the 10 best Halloween books for kids to sneak in some spooky family fun before bedtime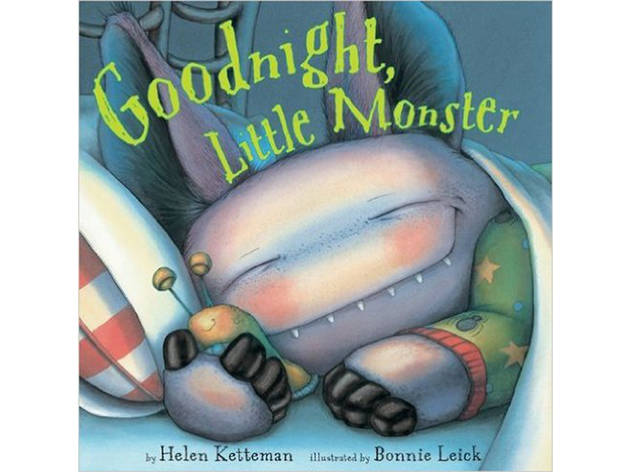 RECOMMENDED: Halloween for kids in New York City
Many of the best Halloween events for kids in NYC offer spooky story times to get families in the spirit, but spine-tingling tales are best told right before bedtime! Stock up on these Halloween books for kids at home and read them together before lights-out—our top 10 picks include tot-friendly reads that aren't too scary, as well as a few that might even give a few grown-ups nightmares! Keep the freaky fun going by visiting eerie haunted houses or popping in one of the best Halloween movies for kids.
Best Halloween books for kids
10
The Night Before Halloween by Natasha Wing
In a cute twist on the famous poem "The Night Before Christmas," friendly ghosts and ghouls prepare their haunted mansion for Halloween night. This not-so-spooky book is sure to get your youngsters in the spirit with fun rhymes and colorful illustrations. Ages 4 to 8.
9
Guys Read: Terrifying Tales, edited by Jon Scieszka
This brand-new volume in Jon Scieszka's kid-lit series, Guys Read, introduces kids to mysterious characters like the Stinky Cheese Man, plus modern takes on classic scary stories like Hansel and Gretel. With silly contributions from author like Adam Gidwitz and Dav Pilkey, the tales end up being more humorous than creepy. Ages 8 to 12.
8
The Monster at the End of This Book by Jon Stone
Little ones who can't handle being spooked too much will love this silly book, starring Grover from Sesame Street. As the title warns, there's a monster lurking in the final pages, and Grover does all he can to warn you before it's too late! The blue, fuzzy guy will have tots giggling the whole way through. Ages 3 to 7.
7
Little Boo by Stephen Wunderli
Your little goblins will love this precious tale about a pumpkin seed that can't wait to grow up. As the seed grows through the seasons, he tries to frighten the leaves and the bugs to no avail, but the wind tells him that if he's patient, come autumn he'll make a scary transformation. Ages 3 to 7.
6
The Headless Horseman Rides Tonight: More Poems to Trouble Your Sleep by Jack Prelutsky
Clever wordsmith Jack Prelutsky bring us another collection of scary poems as a follow-up to his book, Nightmares: Poems to Trouble Your Sleep. These 12 spine-chilling tales accompanied by black-and-white artwork—including the eerie account of The Legend of Sleepy Hollow—will creep kids out just the right amount. Ages 6 and up.
5
Goodnight Little Monster by Helen Ketteman
Your kids' bedtime rituals might be a bit different than Little Monster's! Before he tucks in, he'll have to drink his worm juice and scrub his scales—but don't forget the night light! The adorable watercolor illustrations in this fun, Halloween-y bedtime story make monsters less-than-scary for the little ones. Ages 3 to 5.
4
Coraline by Neil Gaiman
Kids demand scary stories from time to time. Next time they do, hand them this twisted trip through an unlocked door where family members have buttons for eyes and things are not what they seem. Beware: The eerie imagery might mess with their sleep long past Halloween. Ages 8 to 12.
3
The Gruffalo by Julia Donaldson
With so many stories about scary creatures with terrible tusks, claws, teeth and jaws, how are we to know what's real and what's make-believe? In Julia Donaldson's award-winning picture book, a brave little mouse believes he's spinning a yarn about the frightening Gruffalo to ward off some predators in a dark wood…but what's that lurking nearby? Ages 3 to 7.
2
Scary Stories to Tell in the Dark by Alvin Schwartz
Kids who can't get enough of ghost stories may have met their match with this book. Alvin Schwartz scares the pants off of brave, young readers with grisly tales about murder and the undead, complete with super-scary illustrations and graphic details that are not for the faint of heart. These are best red in the dark, by flashlight! Ages 10 and up.
1
The Witches by Roald Dahl
Roald Dahl paints a seriously scary picture of child-eating witches in this eerie chapter book. A young boy and his grandmother move to England, prompting her to teach him about the various bands of witches throughout the world. When he accidentally wanders into a gathering of the English witches, led by the Grand High Witch herself, he sets out to warn others about their evil plan. Ages 8 to 12.