The best Robin Williams movies for kids
See the best Robin Williams movies for kids in our roundup! We've included hits like Jumanji, Flubber and more.
He's played a genie, a professor, a penguin and a nanny just to name a few, and he'll forever bring laughter and joy into our homes. To celebrate the life and memory of the comedy giant, we've rounded up the best Robin Williams movies for kids (and adults alike!) to enjoy on family movie night. One of our favorite things about his famous family films is that they're great for all ages—meaning you won't hear any complaints from the older or younger kids, and each movie has a little something for everyone.
For even more family movies to watch at home, check out our guide to the best family movies on Netflix, our roundup of the best kids' movies and these excellent family comedy movies.
Best Robin Williams movies
Alan Parrish (Robin Williams) discovers a mysterious board game in his youth and ends up trapped within it for 26 years. When two new young inhabitants of the Parrish house discover the board game, the door is opened for even more creatures to escape, including (thankfully!) Alan. Will Alan be able to reunite with his long-lost friend and help the children get everything back into the board game's world, or will their neighborhood become a free-for-all jungle for good? Ages 8 and up.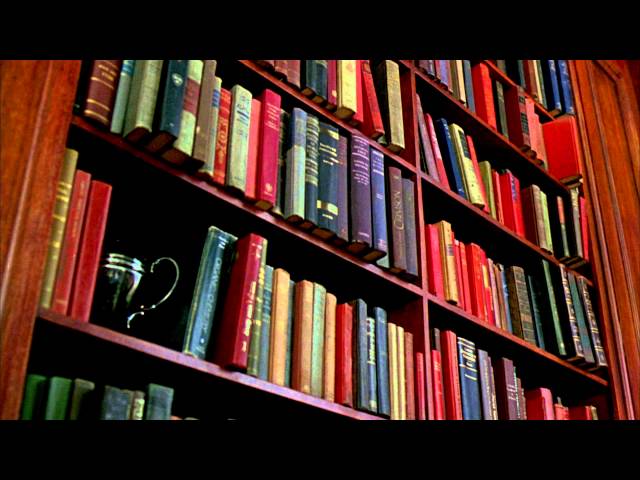 2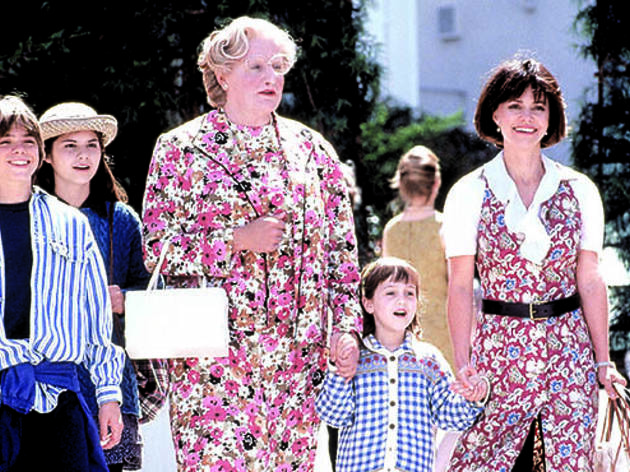 Photograph: Courtesy 20th Century Fox
Following a bitter divorce and separation from his three children, eccentric and loving dad Daniel Hillard (Robin Williams) will do anything to get time with his kids. When his wife Miranda puts out an ad for a housekeeper, Daniel disguises himself as Mrs. Iphegenia Doubtfire, a sassy Scottish nanny. Ages 10 and up.
This unique story for older kids holds a special place in our hearts, and on our list. In the 1950s, an English teacher strives to help his students "carpe diem" and make the most of their experience, though it attracts the attention of a very conservative headmaster. Ages 13 and up.
4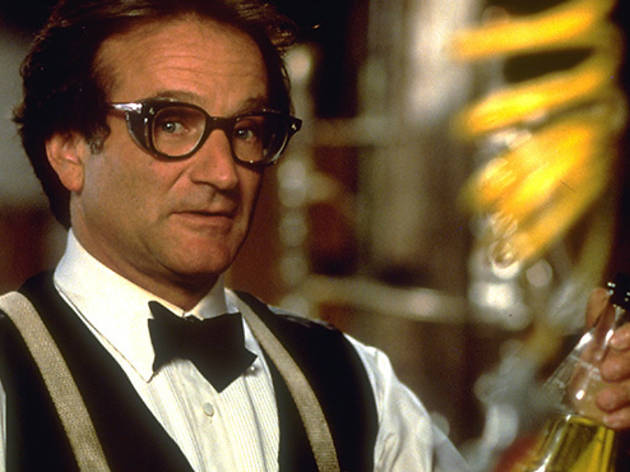 Based on Disney's 1961 film The Absent-Minded Professor, Flubber details the saga of Phillip Brainard (Robin Williams), a professor who attempts to create a new source of energy to save a local college. On the day of his wedding (his third wedding date, to be exact), he accidentally creates flubber, a rubbery substance with a big personality. Ages 8 and up.
Peter Pan (Robin Williams) grew up to marry Wendy's granddaughter and become a successful merger and acquisitions lawyer, but he hasn't completely deserted his past. His family is threatened when Captain Hook kidnaps his kids and brings them back to Neverland. Now, Peter must return to Neverland to reclaim his child-like spirit to defeat Hook. Ages 8 and up.
6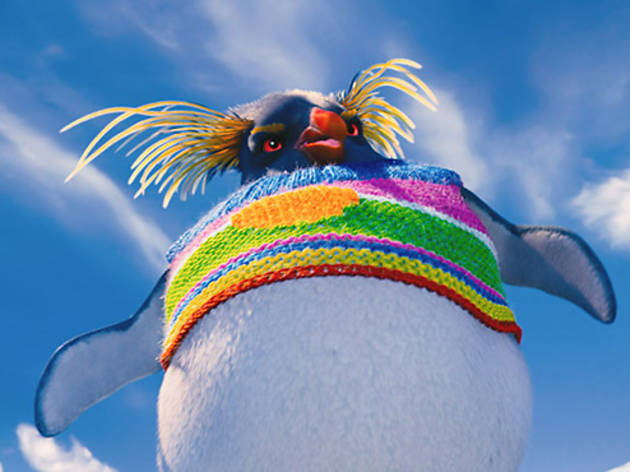 Photo courtesy of Warner Bros. Pictures
Happy Feet (2006) / Happy Feet Two (2011)
In Happy Feet and Happy Feet 2, Robin Williams voices Ramon, a dominant male Adélie penguin, and Lovelace, a male Rockhopper penguin who considers himself a guru and ladies man. Both films detail the life of young Mumble, a penguin with a terrible singing voice and a penchant for tapdancing. All ages.
Night at the Museum (2006) / Night at the Museum 2 (2009)
When new night security guard Larry Daley takes post at the Museum of Natural History, he quickly learns that he's bitten off a lot more than he can chew. The museum's exhibits come to life from dusk until dawn thanks to an ancient curse from an Egyptian stone, and Teddy Roosevelt (Robin Williams) is one of the only statues to help him control the chaos. In the second film, Daley sets out to retrieve Jedediah and Octavius after they are accidentally shipped to the Smithsonian. Ages 7 and up.
FernGully: The Last Rainforest (1992)
In FernGully: The Last Rainforest, Robin Williams voices Batty Koda, a goofy fruit bat friend to main characters Crysta (a fairy) and Zak (a logger who Crysta accidentally shrinks down to her size). Together, they attempt to save Crysta's magical home from deforestation. All ages.