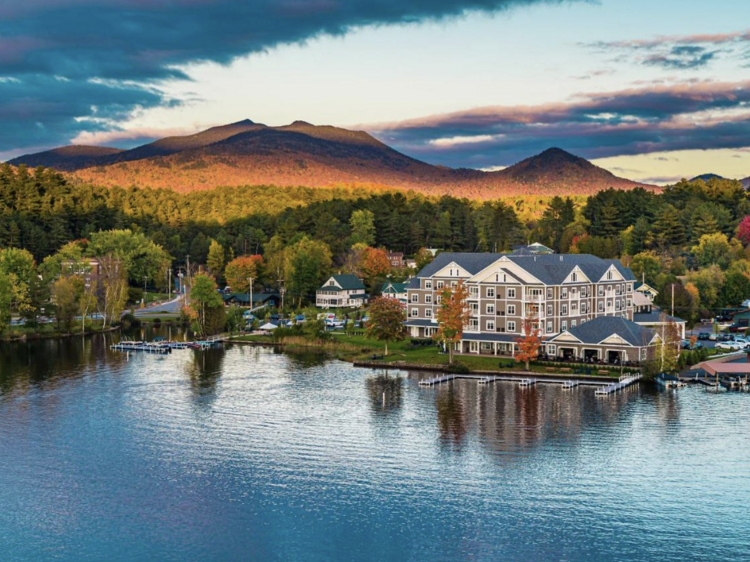 Courtesy: Booking.com
1.

The Saranac Waterfront Lodge on Saranac Lake
Here at this stunning resort, you couldn't get closer to Saranac Lake if you tried! The Saranac Waterfront Lodge sits right on the water's edge of Saranac Lake and offers guests a unique experience lakeside. Typical amenities include free Wi-Fi, air-con, a fitness center, and an on-site restaurant, while the luxuries include the indoor pool, the wraparound terrace overlooking the water, and stunning interiors throughout. Rooms are super spacious and modern and the location makes your break feel like an instant retreat – even if you're only here overnight!
Mood? Waterfront living.
Location perks? Did we mention the water?
Budget range? Very affordable.
Time Out tip: Rent a boat from the hotel's own outlet for a guaranteed day of fun out on the water.