13 cozy cabins near NYC that you can rent on Airbnb
Snuggle up by the fireplace in one of these rustic and oh-so-cozy cabins near NYC that you can rent on Airbnb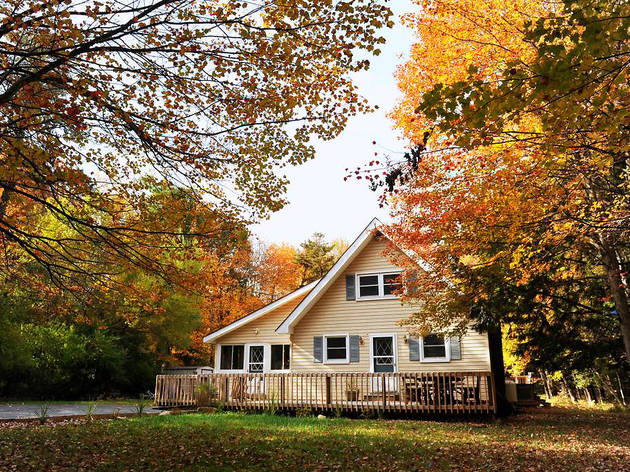 The perfect winter getaway from NYC requires a few things: hot chocolate, a crackling fireplace, wool sweaters and a cozy cabin to cuddle up in. Whether you need lodging at ski resorts near NYC or somewhere rustic chic for a girls' weekend, this list of cabins near NYC on Airbnb has got you covered. After just a few hours of driving, you could be snuggling in a chalet in the Pocono Mountains, relaxing in a geodesic dome in upstate New York or sipping a hot toddy in a trendy container cabin in the Catskills. No matter where you choose to go, escaping the city to a snow-covered wonderland has to be one of the top things to do in the winter.
RECOMMENDED: Full guide to weekend getaways from NYC
Cozy cabins near NYC on Airbnb
Looking for more getaway ideas?
Sure, there are always plenty of things to do in NYC, but when you find yourself yearning for wide open spaces, it's time to book one of these cultural weekend getaways
Read more