Heads up! We're working hard to be accurate – but these are unusual times, so please always check before heading out.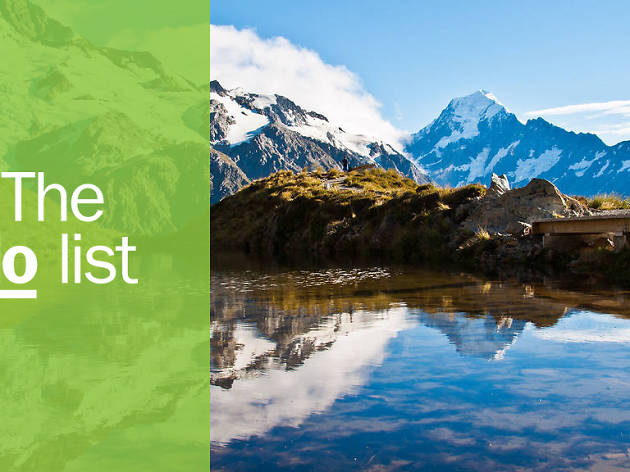 The 22 best things to do in New Zealand
Heading to the land of the long white cloud? Lucky you! Check out our list of the very best things to do in New Zealand.
The best things to do in New Zealand are incredibly diverse; the country is often associated with the All Blacks, lamb and Hobbits, but there's so much more to this South Pacific paradise. Aotearoa (as it's known in the Māori language) offers strong Māori and Pacific Island culture, glorious natural beauty and endless ways to take your adrenaline levels from 0 to 100 in under 30 seconds. Mother Nature really shows her swagger here with multicoloured geothermal terrain, majestic mountain ranges, gobsmacking glaciers, breathtaking beaches and picturesque lakes of every hue. But don't think that means a lack of urban fun; despite being the last populated country before Antarctica, New Zealand is no cultural backwater; it has a culinary, art, theatre, wine and craft beer scene to rival much bigger countries.
Done something on this list and loved it? Share it with the hashtag #TimeOutDoList and tag @TimeOutEverywhere.
Find out more about how Time Out selects the very best things to do all over the world.
Best things to do in New Zealand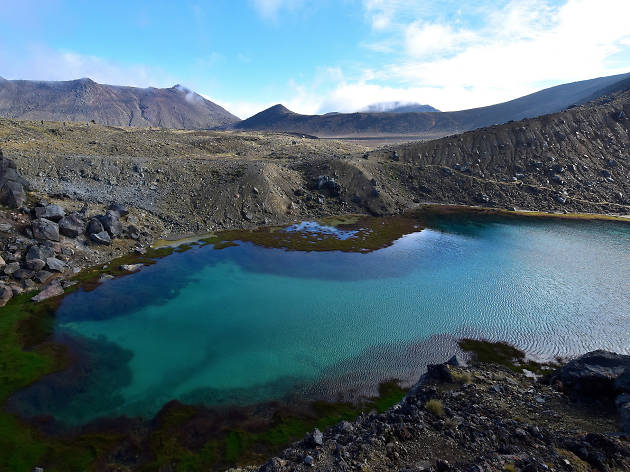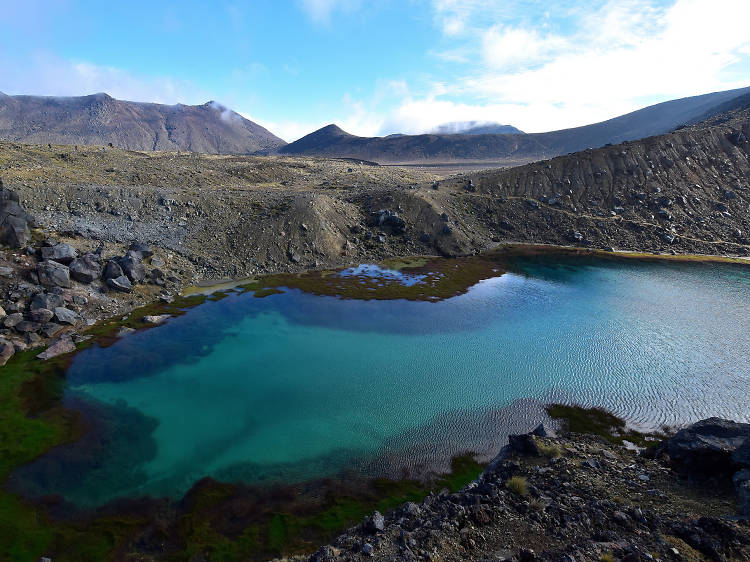 Photograph: Courtesy CC/Flickr/Teseum
1. Be mesmerised by blue and emerald lakes from the top of a volcano
If you don't have time for one of New Zealand's famous multi-day walks, the Tongariro Crossing (a UNESCO dual World Heritage area) offers an incredible range of New Zealand's finest scenery in just eight hours. You'll experience everything from red craters, active volcanoes, mountain springs, lava flows frozen in time, to stunning blue and emerald lakes. Lord of the Rings fans will geek out at the sight of Mount Doom of Mordor up close.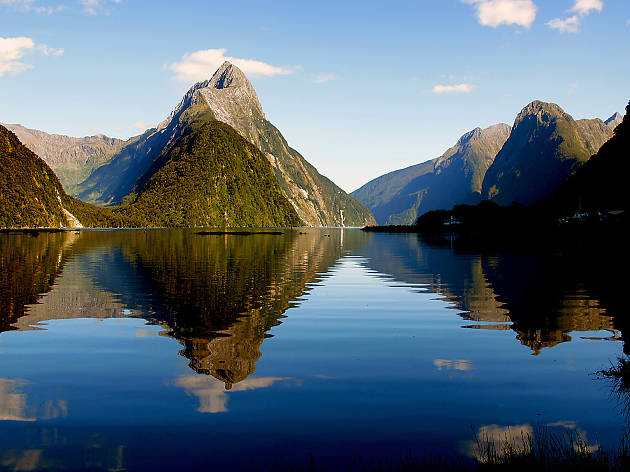 Photograph: Courtesy CC/Flickr/BernardSpragg
2. Get on, and under, one of the world's most beautiful fjords
With its dramatic peaks, tumbling waterfalls and sheer rock faces that seemingly grow directly out of its dark blue waters, Milford Sound is one of the key reasons people visit New Zealand. Take a boat to the floating underwater observatory and descend 10 metres below sea level to check out the marine life without getting even slightly wet.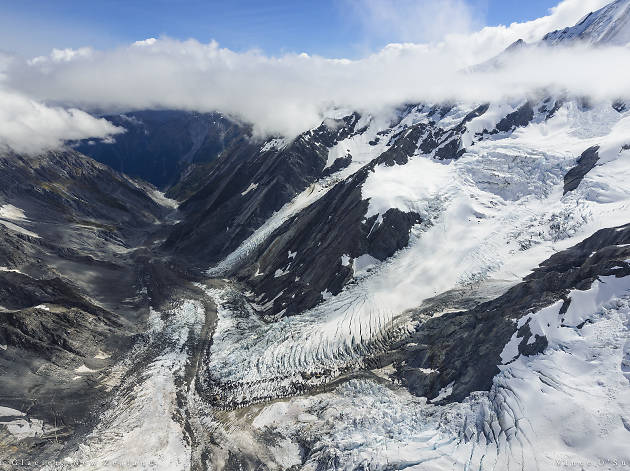 Photograph: Courtesy CC/Flickr/vjosullivan
3. Soak in hot pools after glacier-gazing
The Franz Josef Glacier is 11 kilometres of magnificent blue-tinged sparkling ice, and if you can't afford the helicopter ride to get up close and personal with its crevasses and icefalls, take the Valley Walk to view the face of this slow moving frozen giant. Some guided walks include a relaxing soak in the Glacier Hot pools afterwards.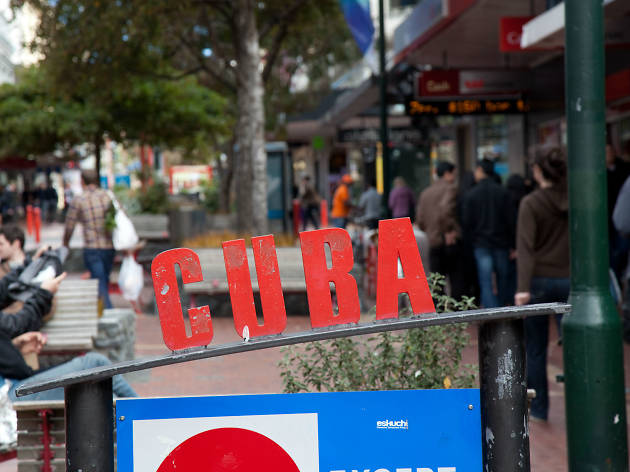 Photograph: Courtesy CC/Flickr/russellstreet
4. Do a craft beer and satay bar hop in Wellington
Cuba Street in Wellington has always been the capital of cool, but now previously-out-of-favour Ghuznee Street is making noises too with the latest craft beer breweries and bars bringing the fun. What makes this even more delicious is Wellington's proliferation of good Malaysian joints in the same area. Great local IPAs, stouts, sours and lagers interspersed with satay and roti canai – does it get any better?
Photograph: Courtesy CC/Flickr/Curtissimmons
5. Drink like a hobbit in Matamata
The Lord of the Rings trilogy propelled New Zealand's natural beauty onto the world stage – and a trip to Matamata allows you to get to the heart of Hobbiton. Peter Jackson's film set of The Shire has been preserved for tourists, so if you're a fan you won't want to miss the opportunity to get some selfies next to Bag End, then sink an amber or English ale, Sackville Cider or Frogmorton Ginger Beer at the Green Dragon Inn.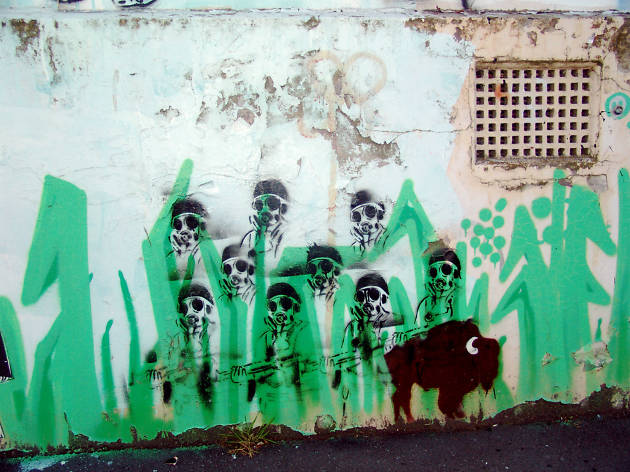 Photograph: Courtesy CC/Flickr/Bryceedwards
6. Explore Dunedin's outdoor works of art
Dunedin's edgy, arty feel is especially evident in its street art project. In unexpected places, amidst heritage buildings, offices and sneaky side alleys, 30 modern works of art (some three or four storeys high) by well-known international artists have popped up. Make like a kid and download the map from the official website for an outdoor art treasure hunt. Pop in to Southern Johnnie's Kitchen, Good Good Burgers, Precinct Food or Vogel Street Kitchen for sustenance on the way.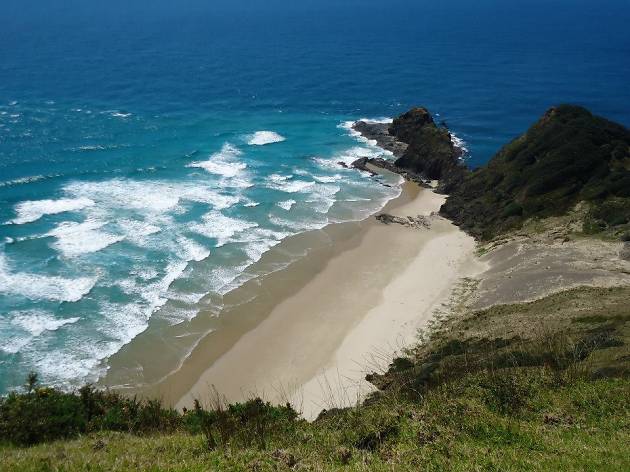 Photograph: Courtesy CC/Flickr/hinemoana
7. Sail a tall ship around the Bay of Islands
The Bay of Islands area is known for clear deep waters, postcard perfect beaches and abundant marine life, and the region's gorgeous weather and cute dolphins make it a very popular spot. But don't just see it by road or ferry – go all-out with a trip on a working tall ship, the R Tucker Thompson. A lunchtime swim, island stopover, barbecue lunch and chances to take the helm or climb the rigging are all part of the fun.
Photograph: Courtesy CC/Flickr/DanielPietzsch
8. Drink wine on an island located 35 minutes from Auckland's city centre
Waiheke Island is a short ferry trip from downtown Auckland, and its unique microclimate means there are more than 30 excellent vineyards to explore. One minute you're in the heart of the country's largest commercial centre and the next you're lying on a white sand beach swimming in clear waters working out whether it will be a pinot or chardonnay at the next winery stop. Magic.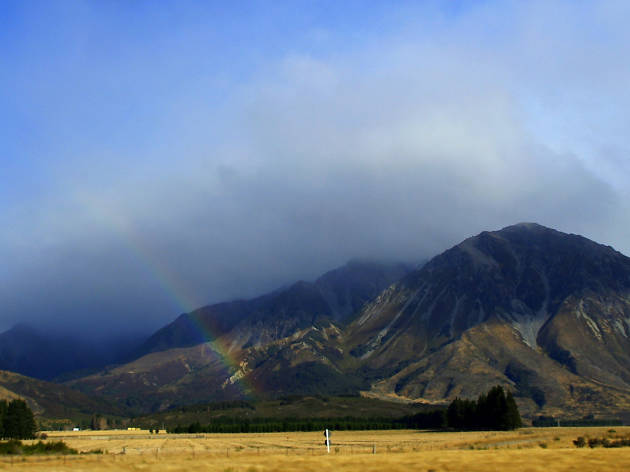 Photograph: Courtesy CC/Flickr/danielsteer
9. Encounter some of the best scenery in the South Island without breaking a sweat
Let someone else do the driving so you can sit in a comfortable train carriage, drink coffee, look out the window and sigh and gasp at the almost-too-pretty-to-be-real scenery. The TranzAlpine goes from Christchurch to Greymouth past vast plains with braided rivers, dramatic gorges, forests and snow-capped mountain ranges. The outdoor platforms are ideal for snapping photos of what has been named one of the best train journeys in the world.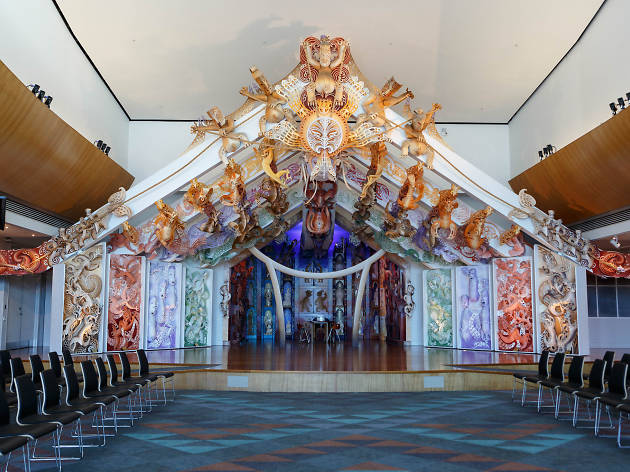 Photograph: Courtesy CC/Flickr/mirsasha
10. Take a crash course in Kiwi culture at New Zealand's most vibrant museum
Everything you need to know about New Zealand is in Te Papa, in Wellington. Forget the dusty dry museums of your youth; Te Papa has everything from giant acrylic elephants suspended from the ceiling to fascinating exhibitions on Māori culture, wildlife, geology, immigration and pop culture. If you only do one indoor activity in New Zealand, this should be it; a terrific summary of what has shaped the country and people you see today.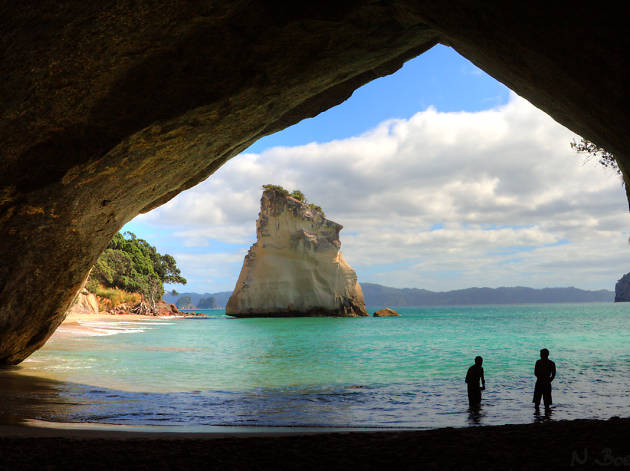 Photograph: Courtesy CC/Flickr/Nathanaelcoyne
11. Get into hot water in the Coromandel
The Coromandel Peninsula is known for its stunning beaches, especially Cathedral Cove: an iconic stretch of golden sand famous for its rock arch and sentinel. Nearby Hot Water Beach provides a unique experience where natural hot springs bubble through the sand two hours each side of high tide. Dig yourself a hole and soak in your self-made jacuzzi.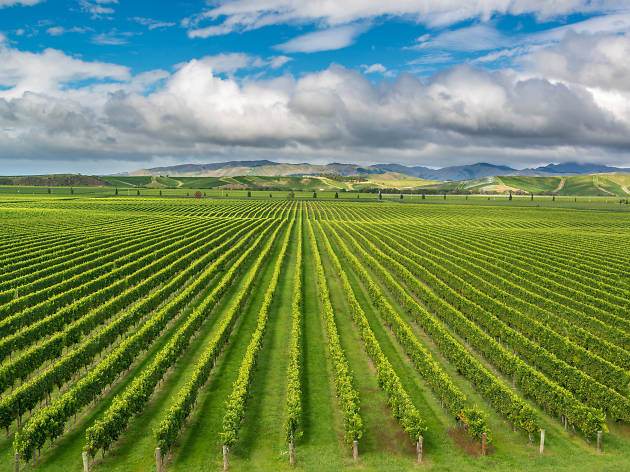 Photograph: Courtesy CC/Flickr/arthurharrow
12. Cycle for your sav in Blenheim
Rather than being driven from vineyard to vineyard, get on yer bike! A guided cycling tour is a truly charming way to experience the varied vines and cellar doors of the Marlborough wine region. The best bit? Another guide will come and pick you all up at the end so you don't have to try and swerve your way back to base.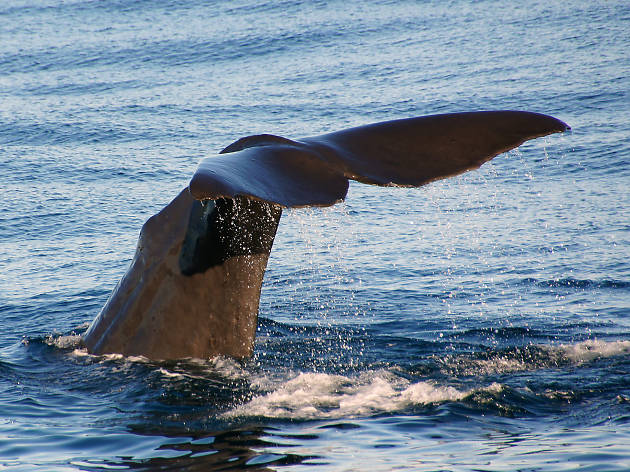 Photograph: Courtesy CC/Flickr/Bernardspragg
13. See the largest carnivores on the planet in their natural habitat
Pretty Kaikoura is the place to spot enormous sperm whales, dolphins and albatrosses all with the majestic scenery of the Southern Alps as a backdrop. You may also see orcas if you're there from December to March, and humpback whales in June and July. After your boat, plane or helicopter ride, seek out a crayfish meal at a local restaurant; this classy crustacean is Kaikoura's pride and joy.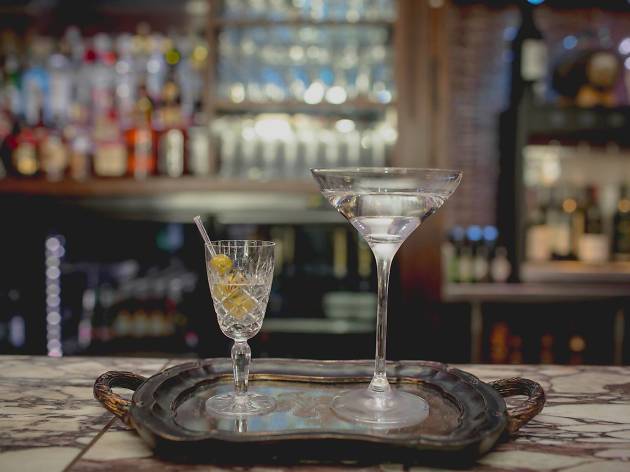 Photograph: Courtesy Emporium Eatery and Bar
14. Sip a cocktail in a bygone era in Napier
A cocktail at Emporium Lounge in Napier is the perfect way to celebrate being in New Zealand's art deco capital. After a huge earthquake and subsequent fires destroyed most of the commercial centre in 1931, the city was rebuilt in the style of the time and is now full of elegant buildings with stylish art deco façades. A great way to pretend you're far classier than you are, even just for an hour.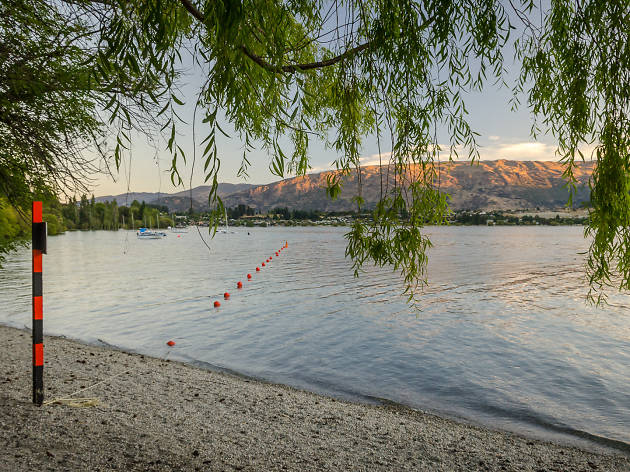 Photograph: Courtesy CC/Flickr/Stefan Marks
15. Brave the highest waterfall climb in the world
Wanaka is ideal for those seeking the breathtaking beauty of Queenstown but on a slightly smaller and less crowded scale. Hikes, skiing and dining out are favoured activities but now you can sidle up alongside waterfalls too, ascending easily on rungs. For families with kids over 12 (and the less experienced), Wild Wire has an easy one hour climb but the highest goes all the way to the top of Twin Falls for serious thrills and a helicopter descent.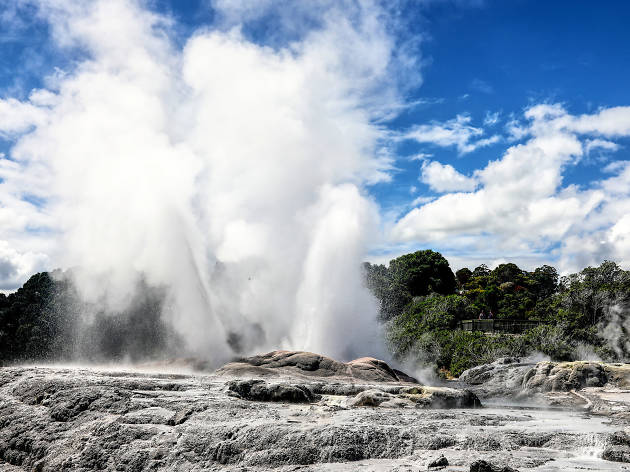 Photograph: Courtesy CC/Flickr/paweesit
16. See the Southern Hemisphere's largest active geyser
Te Puia in Rotorua is the home of Pohutu, New Zealand's largest geyser – but that's not the only impressive sight in Te Whakarewarewa. There are mud pools and a raft of other bubbling, boiling, steaming thermal activities too. Don't miss the traditional Maori village and the New Zealand Māori Arts and Crafts Institute for flax weaving and bone carving. You can even book in for a traditional tattoo at the new studio.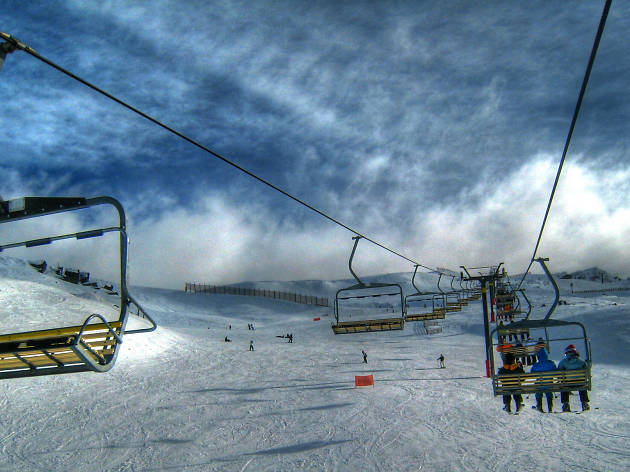 Photograph: Courtesy CC/Flickr/AlanLam
17. Get your powder and pinot fix in Queenstown
If you're going skiing in New Zealand, Queenstown is one of the best places with the choice of four fields. When your weary muscles can ski or board no more, there's plenty of superb bars like Yonder, 1789 Jazz Lounge, The Bunker and Barmuda for some après ski action. Queenstown is definitely New Zealand's adventure capital, so if bungy jumping, jet boating, skydiving or any other mad adrenaline activities are on your list, tick those babies off here.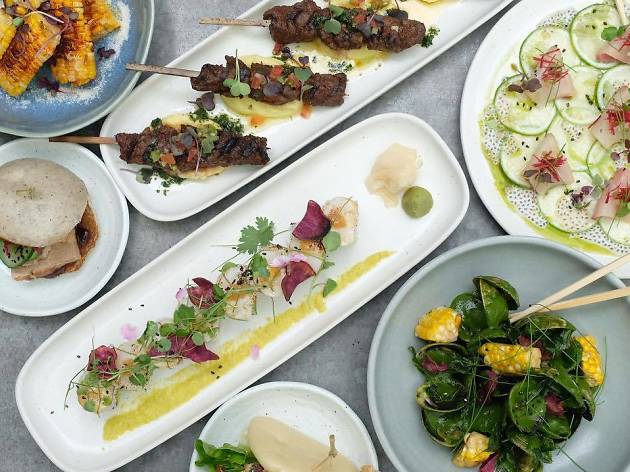 Photograph: Courtesy Azabu Ponsonby
18. Eat like a local in Auckland
Many Auckland hotels are centrally located but some local favourite foodie spots are just outside the CBD. Ponsonby and K Road have some terrific joints like Ponsonby Central, Gemmayze Street, Apero, Azabu, Coco's Cantina, Orphan's Kitchen, Satya Chai Lounge and Sidart. And just slightly further out, Dominion Road and Sandringham are outstanding for real-deal Asian food. If you do need to stay central, the Federal Street and Britomart areas are fantastic (don't miss the city's best ice cream at Giapo).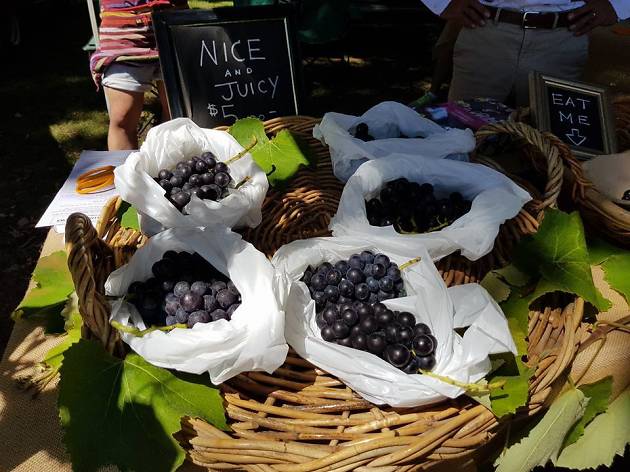 Photograph: Courtesy Hawke's Bay Farmers Market
19. Have a bacon sandwich and coffee at one of New Zealand's favourite Farmers Markets
Hawke's Bay is known for its excellent food, and even more excellent wine, so what better way explore that magnificent produce than at the fabulous weekly farmers market in Hastings? If the night before has involved a few too many local vintages, a good strong cup of Hawthorne's locally roasted coffee, a bacon sarnie from Holly's Bacon and some take-home deli delights will make everything wonderful.
Photograph: Courtesy CC/Flickr/aidanwojtas
20. Check out your reflection in one of New Zealand's most mind bending buildings
The Len Lye Centre in the Govett-Brewster Art Gallery in New Plymouth is a magnificent feat of reflective architecture, the likes of which you won't find elsewhere. Inside, enter the mind of one of the twentieth century's most original artists and spill out into one of the locals' favourite eateries in the West End Precinct afterwards. On a beautiful day, stroll the coastal walkway, past Lye's outdoor Wind Wand sculpture. Further on, views of Mt Taranaki will leave you breathless.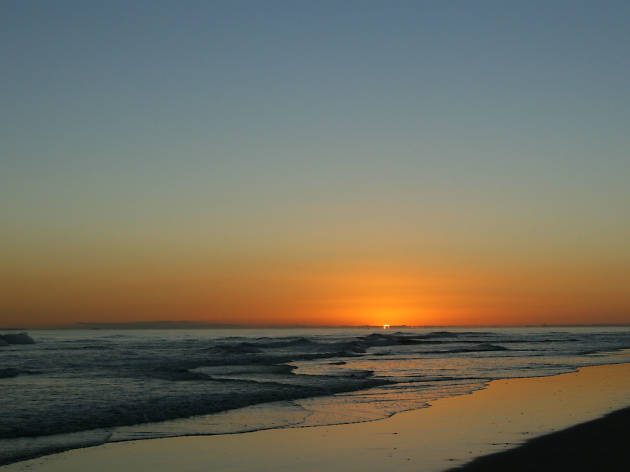 Photograph: Courtesy CC/Flickr/WarrenRMStuart
21. Get a glow on in the Bay of Plenty
The Bay of Plenty is famous for many things: surfing, gorgeous beaches, hot pools. But not everyone knows there's a crew who'll take you kayaking on a lake to enjoy the starry night sky followed by a truly magical paddle in a passage where the walls are lined with tens of thousands of twinkly glowworms. There's even wine and snacks as part of the deal – perfect evening, really.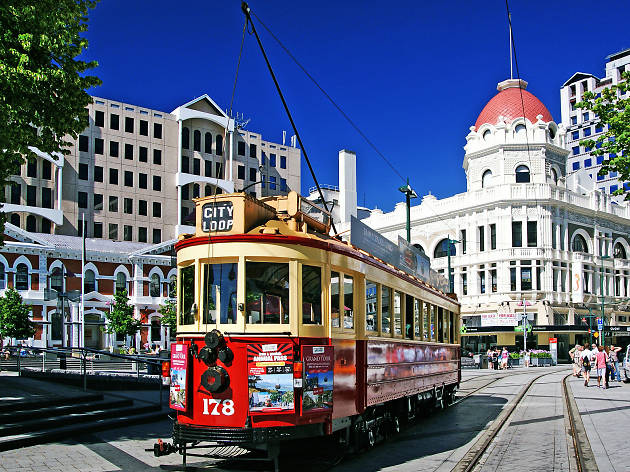 Photograph: Courtesy CC/Flickr/Bernard Spragg
22. Take a tram ride in Christchurch
Tourist trams are usually the domain of the excited-three-year-old brigade, but in Christchurch it's a great way to orientate yourself in a city that's partway through a post-quake rebuild. Some stops, like the former Cathedral and the beautiful new Earthquake Memorial, are sad reminders of the 185 lives lost in February 2011; others like New Regent Street, The Terraces or Little High Eatery show the new vibrant face of this city filled with art, shopping, cafés, bars and riverside restaurants.