COP26 has seen thousands of world leaders, activists and indigenous groups gather in Glasgow to agree on new sustainability goals. This is event crucial for the environment and all our futures. And as the stakes quite literally couldn't be higher, artists have been creating their own responses to coincide with the climate conference.

We've seen everything from a Loch Ness monster made of jeans to dramatic light shows popping up all over the UK. Robert Montgomery, a Scottish writer and artist, has created a 'solar-powered light poem' that calls on leaders to 'end the oil age'. It illuminates every evening at sunset for Glaswegians to ponder and is made up of 1,000 solar-powered bulbs.
Other public art installations we've loved include this neon sign, also in Glasgow, by the Still/Moving collective:
And this light show projected onto the Tate Modern by Jenny Holzer:
Messy the COP Ness Monster, which took up residency in London's West End to promote sustainable fashion:
This glass sculpture by Wayne Binitie, containing air from the year 1765 extracted from an Antarctic ice core:
This sculpture of Clarion the Polar Bear, which artist Bamber Hawes carried from Shropshire to Glasgow:
'Lines (57° 59′ N, 7° 16'W)', an installation by Pekka Niittyvirta and Timo Aho which formed part of the Outer Hebrides Climate Beacon:
Agnes Denes's flag installation in Venice, which reads 'The future is fragile, handle with care':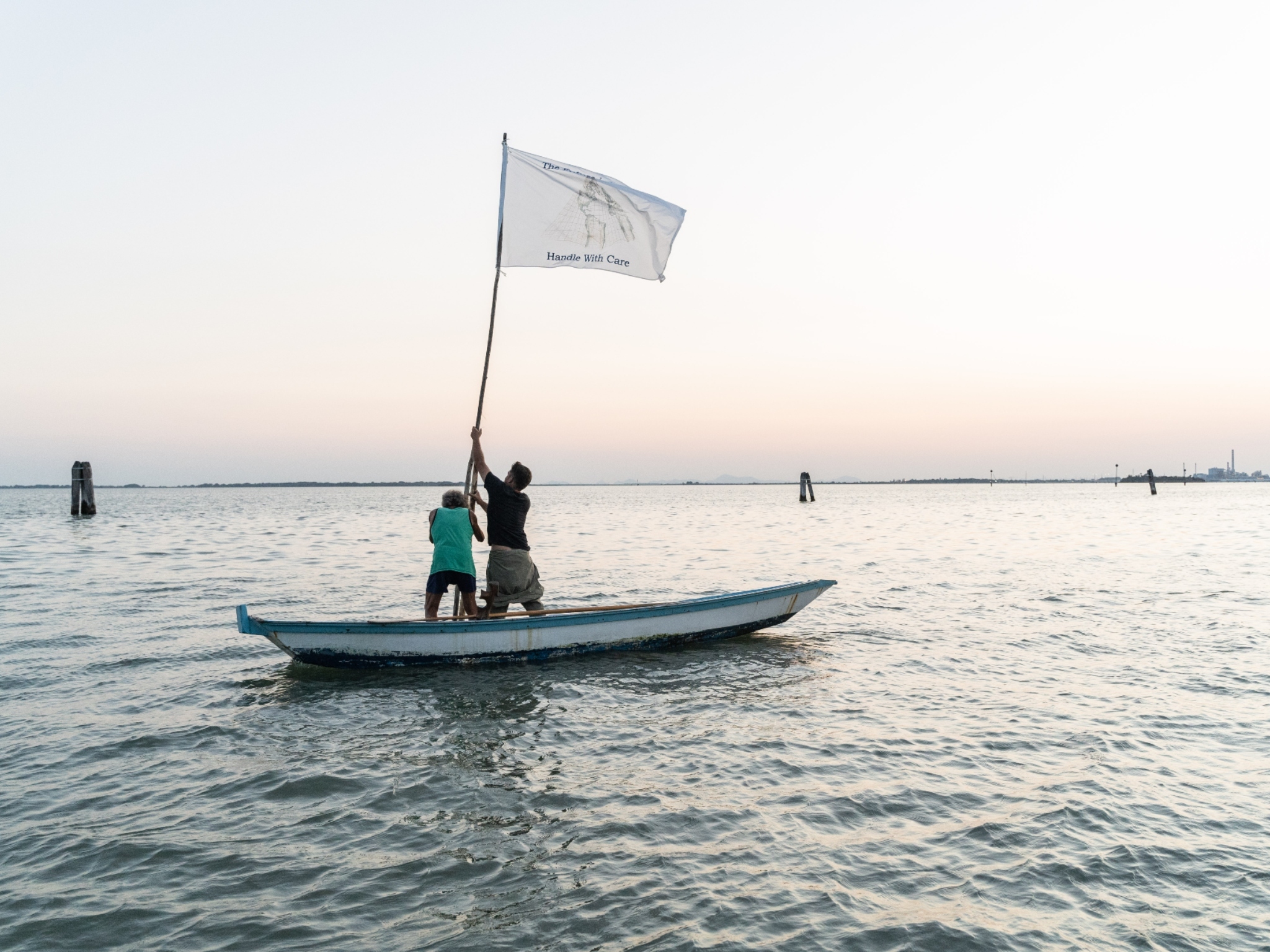 'Hope Sculpture' by Steuart Padwick in Glasgow, made of locally sourced aggregates and recycled crushed glass:
And this installation by Olafur Eliasson, projected onto The Armadillo in Glasgow:
Feeling inspired? Now read about 21 amazing things cities are doing to fight the climate crisis.