As film crews around the world figure out creative ways to resume production on their much-anticipated projects following COVID-19-related shutdowns (Tom Cruise hired two cruise ships to do just that, for example), others who have already completed filming are sitting back, waiting for the right (and safe) time to finally release their movies—and the 25th installment of the James Bond franchise sits squarely into that latter category.
In an effort to keep audience's excitement alive and to let us all know that Daniel Craig's final stint as agent 007 is still happening, MGM and Eon Productions just released a new trailer for James Bond: No Time to Die.
Take a look at the video right here and, below, a few new things we learned about the production ahead of its release date.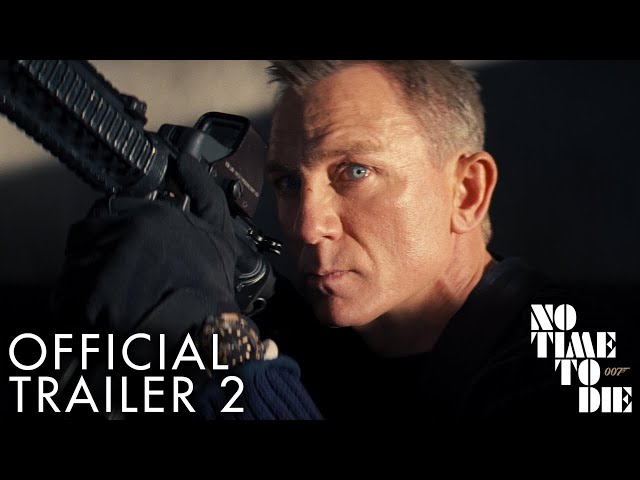 Expect the movie to come out this November
Originally scheduled to hit theaters this past April, the film's release date had to be indefinitely postponed due to COVID-19. As of now, it is scheduled to drop on November 12 in the United Kingdom and November 20 in the United States. We're hoping nothing will change that.
Daniel Craig is still indestructible
In the teaser, we see Craig's Bond jump off bridges, avoid a barrage of gunshots, almost drown under a bed of ice and supposedly survive plenty of explosions. Given that this is Craig's swan song to the illustrious franchise, we wouldn't expect any less of him.
Rami Malek makes for an awesome villain
The wonderful Ben Whishaw, Jeffrey Wright, Ralph Fiennes and Christoph Waltz are reprising their roles, but rounding out the cast is Academy Award-winner Rami Malek. Taking on the role of "supervillain" Safin, Malek looks the part in a trailer that he becomes an unquestionable star in. That mask is particularly frightening.
The featured cars are as awesome as ever
No Time to Die takes place across Jamaica, Italy, Norway, the Faroe Islands, the United Kingdom and more. But the one thing more exciting than the beautiful scenery is, as usual, the roster of cars that the spy gets to drive around the world. Expect a whole lot of Aston Martins in specific, from the DB5 to the new hybrid Valhalla.
Phoebe Waller-Bridge's influence has rubbed off on the movie
We know that the Fleabag writer was parachuted in on Craig's advice to bring her screenwriting chops to the movie's script. While we don't know exactly which bits of dialogue she was responsible for, the badass-looking Lashana Lynch and Ana de Armas here give a clue as to what she might have brought to it. Could the female characters be the true heroes in this first post-#MeToo Bond? And will any guinea pigs die along the way?