Five years after Melissa McCarthy, Kristen Wiig and Leslie Jones caused hordes of grown-ass adults to gripe about their ruined childhoods, the Ghostbusters franchise is back, and this time it's bringing actual children into the mix. Judging by the new trailer for Ghostbusters: Afterlife, the fan-service machine is running on overdrive, ignoring the all-female reboot in favor of a passing-the-torch continuation of the original.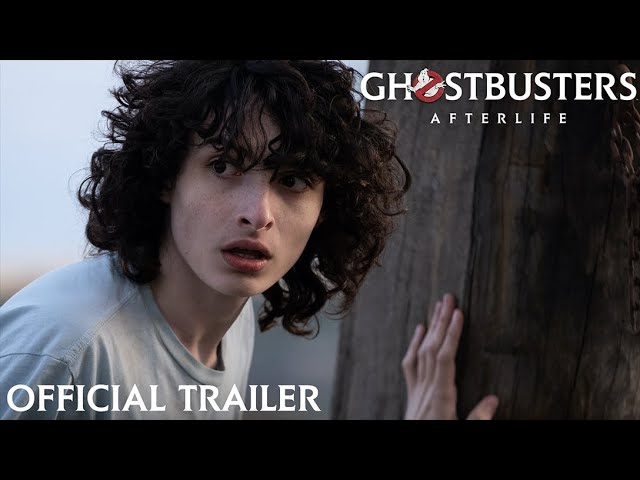 Taken at face value, the film looks a lot like a giant nostalgia snake eating its own tail. This is, after all, a follow-up to a nearly 40-year-old film that takes a cue from Super 8 and Stranger Things, both of which took cues from Ghostbusters itself.
But look beyond the emotional callbacks and Finn Wolfhard's hair and there's a lot more at work than a franchise actively rewarding a toxic fandom with erasure. With director Jason Reitman (Juno, Young Adult) taking the reins from his dad and original director Ivan Reitman, this is a legacy sequel in the truest sense.
The film focuses on daughter and grandchildren of the late Harold Ramis' mold/spore/fungus aficionado Egon Spangler, who bequeathed upon them a spooky farmhouse in rural America. Naturally, given family traditions, they trigger some sort of phantasmagorical event, apparently opening the same gates that unleashed fashion icon Gozer on an unsuspecting New York in 1984.
The trailer leans hard into its nostalgic beats: a ghost trap here, a little Annie Potts there. But while the footage rings some alarm bells that this might be a pandering throwback, there's also a lot to be excited about. Here are five things we loved in the new trailer for Ghostbusters: Afterlife.
The creatures look appropriately ghoulish
Ghostbusters is rightfully remembered as one of the best comedies of the '80s, but it worked as well as it did thanks to the detailed, creative and then-revolutionary creature effects. While the new movie's Slimer surrogate (his name is apparently Muncher) is a bit redundant, the rest of the ghouls glimpsed look fantastic, from the practical-effects work on a decayed miner to the updated version of Zuul the demonic dog. The latter is seen chasing Paul Rudd's scientist, which hopefully means we'll see Rudd take up the mantle of Vinz Clortho, Keymaster of Gozer in the absence of Rick Moranis.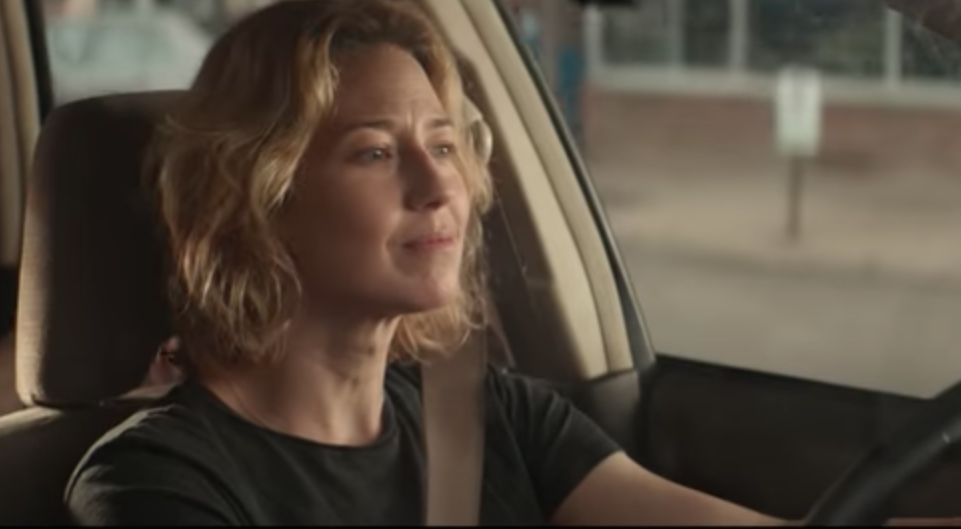 Carrie Coon: blockbuster star
Odds are that Carrie Coon — among TV's best actresses thanks to roles in The Leftovers, Fargo and The Sinner — will be squandered in a throwaway mom role here, though any amount of Carrie Coon on the big screen is cause for celebration. As Egon's daughter — and mother to his heir-apparent granddaughter McKenna Grace — Coon looks like she's bringing the same deadpan, exasperated charm that stole the show in Gone Girl. At the very least, she'll have more to do here than she did in Avengers: Infinity War.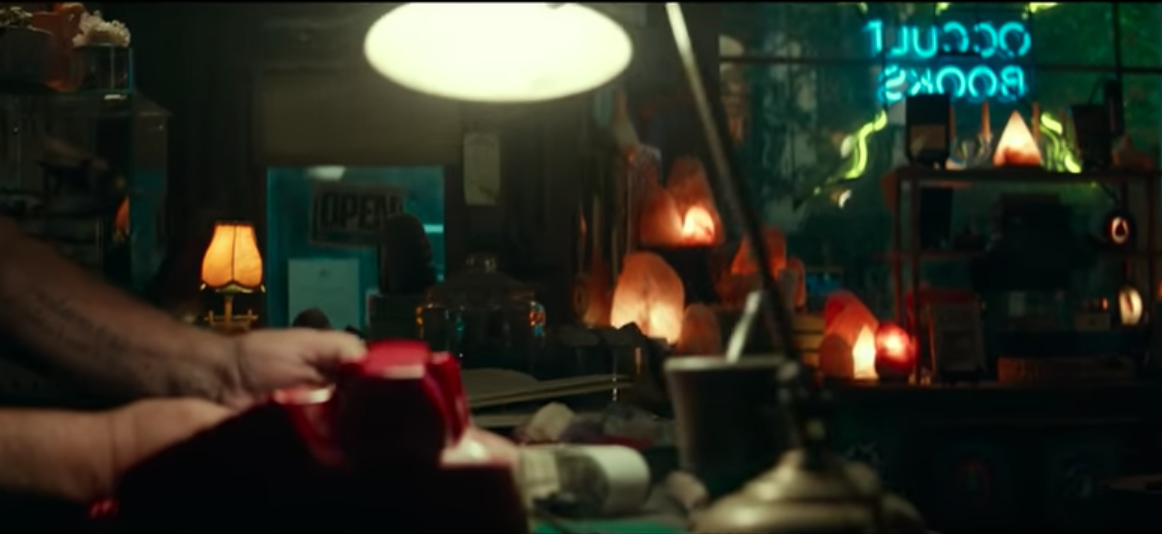 Ray's still operating an indie bookstore
For a property completely drenched in nostalgia, the new footage is surprisingly light on returning cast members, with Annie Potts the only original star to resurface. While it's been confirmed that Sigourney Weaver, Ernie Hudson and Bill Murray will appear, none of the original Ghostbusters show up in the trailer... until the very end.

In a post-title stinger, it's revealed that Dan Aykroyd's Ray Stantz is still manning the team's old phone number. Even better, he seems to be doing so from Ray's Occult Books, the shop that he owned and operated in Ghostbusters II (and subsequent video games and comics) after the heroes were banned from busting ghosts. Ray was always the truest believer of all the Ghostbusters, and it's great to see he's still able to operate a small business in NYC a post-Bezos world... apparently there's still a big market for Tobin's Spirit Guide.
Many fans — us included — initially mistook Stanz for Murray's Peter Venkman, who is probably more an Barnes & Noble guy if we're being honest.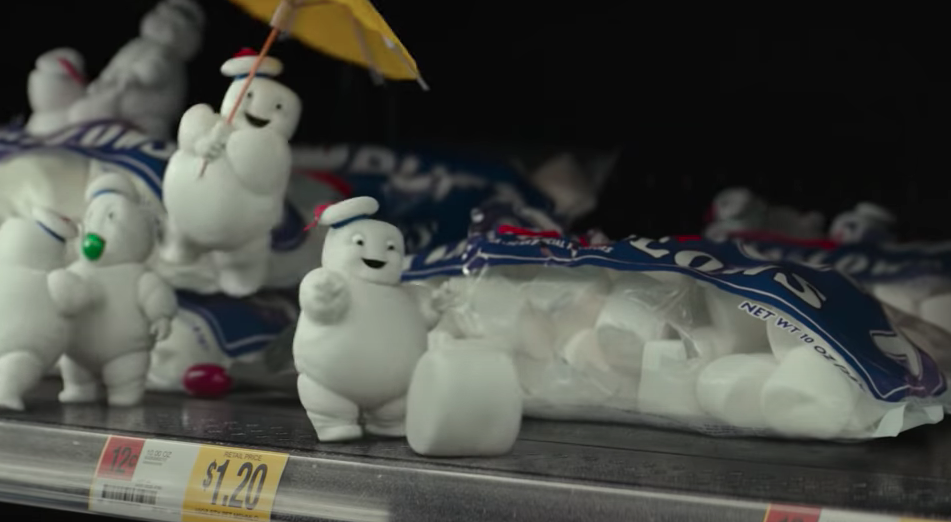 The Stay Puft minis are adorable
It is abundantly clear from this trailer and a brief clip released earlier this year that the tiny Stay Puft Marshmallow Men are Afterlife's brazen attempt to sell toys (even the Ghostbusters need their own Minions or Porgs). And while the footage reeks of corporate synergy and product placement — in two seconds of screen time they're glimpsed with Hershey's chocolate on a Walmart shelf — the things are undeniably adorable. Given the precedent of Mr. Stay Puft in the original, it could come to pass that these little sugar lumps are this film's version of another beloved '80s product due for a reboot: Gremlins.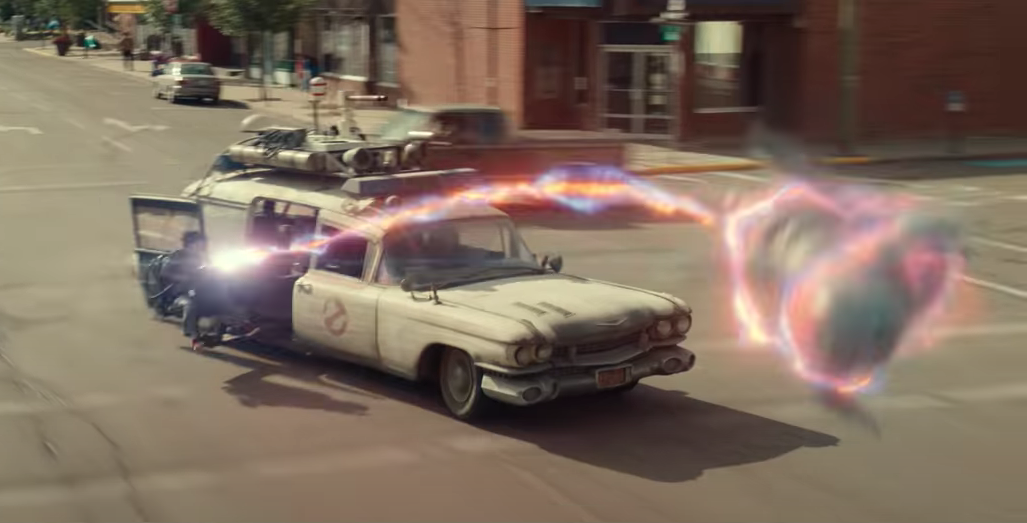 The kids seem to be having a blast
While much of the rote adolescent drama on display feels like warmed-up leftovers from countless coming-of-age movies, the Afterlife trailer roars to life when the kids get their hands on the Ghostbusters' old toys. That's particularly true of the souped-up Ecto-1, now mounted with a side-mounted proton-turret. Say what you will about the pandering: Finn Wolfhard's elated screams as he plows the iconic old ambulance through a field of chaff should speak to any kid — or grown up with particularly fragile hold on their own childhood — who ever dreamed of strapping on a proton pack.
Ghostbusters: Afterlife arrives in theaters November 10.
See where Ghostbusters ranks among our 100 favorite comedies of all time