Hey cool cats and kittens, the Tiger King is back. Well, sort of: the dramatisation of everyone's favourite lockdown true-crime story and big cat feud, Joe vs. Carole, has arrived. And like the story it's based on, it's wilder than a pride of lions.
Starring Saturday Night Live staple Kate McKinnon as Carole Baskin and Hedwig and the Angry Inch's John Cameron Mitchell as Joe Exotic, the show is based on the hit podcast of the same name.
Released in the early pandemic days of 2020, the Netflix documentary series, Tiger King: Murder, Mayhem, and Madness, told a tale so outlandish that it could only true. Focused on the bitter feud between the eccentric Carole Baskin, CEO of Big Cat Rescue in Tampa, Florida, and Joe Exotic, the larger-than-life owner of G.W. Zoo in Oklahoma, it plunged into the murky world of big cat conservationists and collectors, private zoos and animal sanctuaries, and the mad lengths people go to protect, and profit from, exotic animals.
Naturally, it was announced that this true crime story would be getting a mini-series adaptation. And that show, Joe vs. Carole – streaming now on Peacock in the US and Now TV in the UK – is every bit as dramatic, bizarre and out-there as its source material. Here are five wild reasons you should give it a go.
1. The casting is purrfect
Given their 'unique' personalities, it would have been easy for Baskin and Exotic to verge on parody here. Thankfully, McKinnon and Cameron Mitchell have found the humanity as well as the humour in their characters. Cameron Mitchell expertly captures Exotic's hunger for attention, whether through his exuberant showboating or the neediness directed towards his lovers. McKinnon, meanwhile, gives Baskin gravitas: her ambitions and motivations are always underpinned by loss and sadness.
2. It's more fun than a petting zoo
There's darkness beneath the surface, sure, but Joe vs. Carole knows how to have a good time. Showrunner Etan Frankel hasn't shied away from poking fun at the oddballs in the big cat community. Whether you're watching Exotic spraypaint a sheep with tiger stripes or strolling into a gay bar with a big cat on a leash, or Baskin car-dancing to Maroon 5's 'Moves Like Jagger' as she celebrates the demise of an animal abuser, you'll laugh at how ridiculous these people can be.
3. It's a chance to give the Tiger King another hearing
Both leads do stellar work painting complex portraits of Exotic and Baskin, that are informed by past traumas. There's real depth in Cameron Mitchell's depiction of Exotic, while in McKinnon's hands Baskin is no longer a wacky cat lady with an unsavoury past, but a woman who has constantly butted up against the barriers of sexism, abuse and misogyny.
4. Though you can still hiss at them
You still see how volatile and nasty both Baskin and Exotic can be, exploiting and coercing the people around them to get what they want. Cameron Mitchell is great at demonstrating how sinister this manipulative side to Exotic can be, as he seduces one of his employees. Meanwhile, McKinnon shows how blindly obstinate Baskin is, especially when her compassion mutates into cruelty.
5. The wigs are wilder than the animals
Keen, no doubt, not to add to the litany of animal abuse in its own story, Joe vs. Carole's tigers, lions, sheep and llamas are all CG. The VFX is impressive, too, given how often the actors interact with the animals (anyone still recovering from Cats should note that there is no 'digital fur technology' used here). The many wigs on display, however, are outlandish: from Baskin's uncontrollable frizz to Exotic's crispy looking mullet, these are some seriously shocking hairdos. Don't miss them.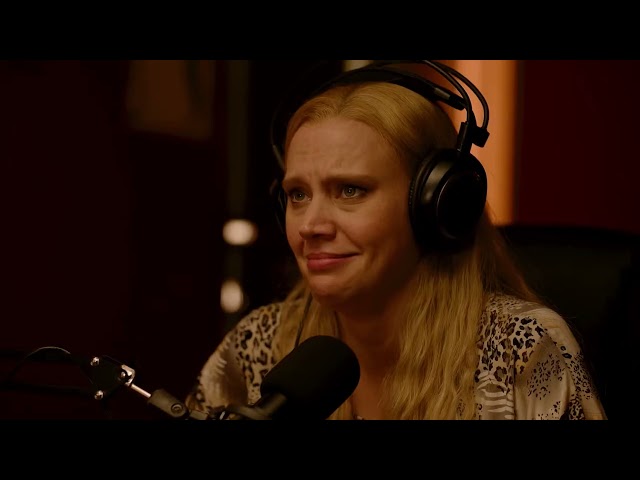 Joe vs Carole is streaming on Peacock exclusively on Sky and NOW in the UK, and Peacock in the US.

5 WTF? things we learnt from watching Tiger King.

The 38 best Netflix original series to binge.