Bob Dylan's 80 now, good age that isn't it. His music is ageless though. It'd be a discredit to call Dylan anything other than one of the best musical artists in modern history. Perhaps he's one of the greatest of all time. He's also one of the most prolific. With 39 albums, countless bootlegs, and over 500 songs to his name, it can be difficult to know where to start with America's equivalent of Shakespeare, or whatever you'd call him. We've had a go, though. One for each decade: Presenting eight of the greatest Bob Dylan songs.
8. "All Along The Watchtower"
Alright, don't close the tab, I know the Hendrix version is better. Maybe a lot better. Dylan thought so too, he often played a version closer to that live. Anyway, it still deserves a spot here, as it's a testament to all the times Dylan wrote songs that others used (and sometimes improved). Imagine a world without that Hendrix cover? Would Withnail & I be the same? I'm not sure.
Other great (sometimes improved) covers of Bob Dylan songs? For you pub quiz fans? Adele's "Make You Feel My Love", The White Stripes "One More Cup of Coffee", Rod Stewart, "Mama Been on My Mind", and so many more.
You can stream here.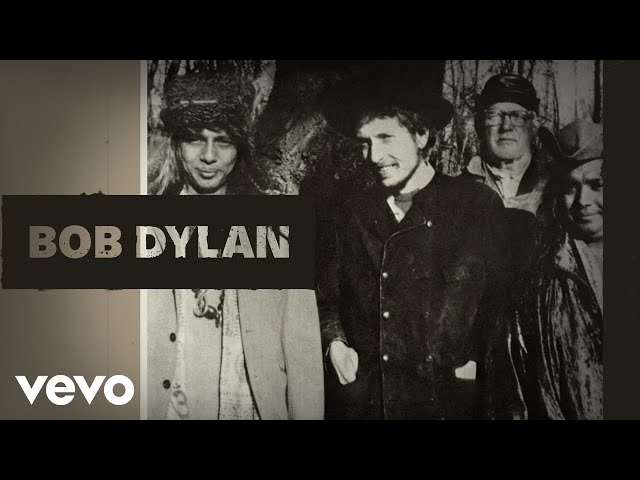 7. "Tangled up in Blue"
Bob Dylan once said this song took him ten years to live and two years to write this song. It was worth the effort. A real showcase of Dylan the poet, with its seamless way of coming back to the refrain "Tangled Up In Blue". It captures the chaos, confusion, and emotion of a failing marriage like no other song. It was all a whirlwind of romance and relation, tangled up in blue.
You can listen here.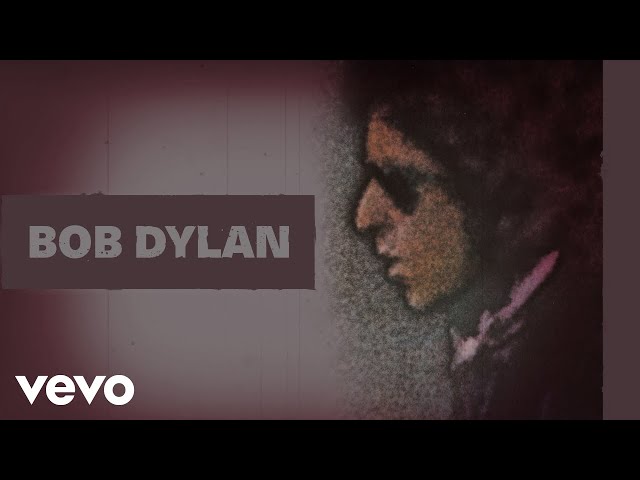 6. "It Ain't Me Babe"
Another one where the cover is as popular as the original. That was Johnny Cash and June Carter Cash. This is Bob Dylan, one of the best songwriters of all time, writing some of his most tender and vulnerable lyrics. It's a song about telling someone no. The clank-clank country version from Cash and Carter is good, but Dylan's is more raw and honest. You can hear the guilt and desperation in his voice. How it feels to break up with someone 101. Though he's never really applauded for his vocals (I'm not going to try and argue he should be) this song is a great example of where his voice is perfectly in tune with his words. It's magical when it happens. There's a bit of folklore around whether this song was a romantic goodbye, or a goodbye to the acoustic guitar Bob Dylan, as he went electric after this album (Another Side of Bob Dylan) and it's the closing track. The album was recorded in a single session, as another pop fact.
You can stream here.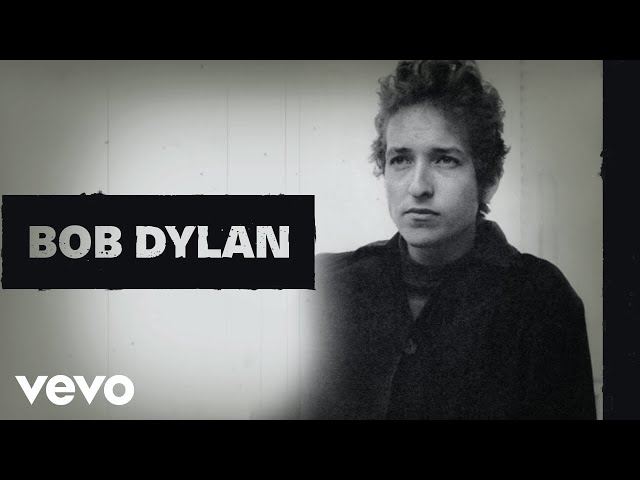 5. "Don't Think Twice, It's Alright"
This one is about a romance coming to its end. It's also here because it's a case in point for the soundtrack-ability of Dylan's music. We can all name a TV series with this song on it. Mad Men, This Is Us, The Walking Dead, Friday Night Lights. That aside, it's just a beautiful song isn't it? If you haven't bitterly sung along to the lines "I ain't sayin' you treated me unkind / You could have done better but I don't mind / You just kinda wasted my precious time" then what have you done?!
You can listen here.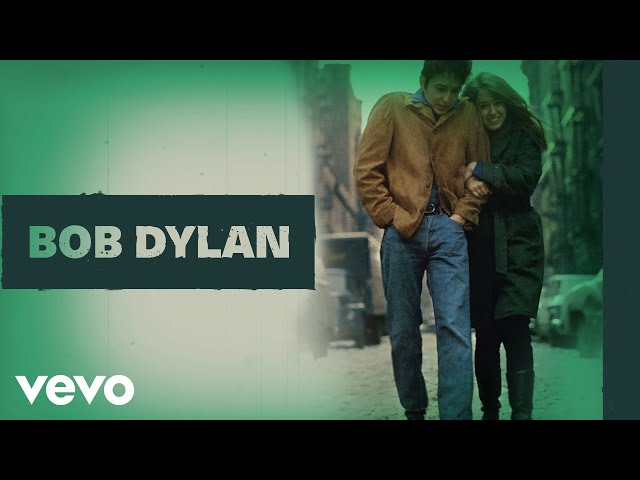 4. "Subterranean Homesick Blues"
A bop. As punk as 1965 gets, a drastic change for the first track on his first electric album. Hundred-mile-an-hour vocals over a jerky harmonica and guitar-led blues rock rioting, with lyrical quips such as "You don't need a weather man to know which way the wind blows." Over in an instant, leaving a life-long impression. If you haven't heard this track, get ready for the future, from 56 years ago. Imagine hearing it back then? Drinks being thrown everywhere.
Some Love Actually style music video too. No harm done there at all.
You can stream here.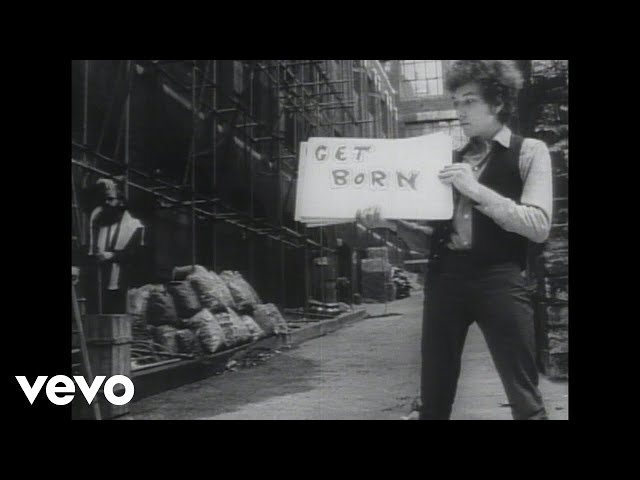 3. "A Hard Rain's A-Gonna Fall"
Bob Dylan writes protest songs. You've heard that before haven't you? Stuffed in the big pocket of what Dylan did for music and culture is that fact, he wrote protest songs, popularised the notion, perhaps. This is one of them. In response to the Cuban Missile Crisis, he allegedly smashed this one through the typewriter, later recording it in one go. A one-take wonder. Dylan has said this song takes the first line of a load of songs he didn't think he'd have the time to write (this was 57 years ago, so he probably did but he wrote a lot of songs didn't he). Anyway, lumping them all together like this made for one of the most lyrically beautiful and developed Dylan songs around. A track you'll find a new stand-out thought in every time you play it. Bob Dylan excellence.
You can listen here.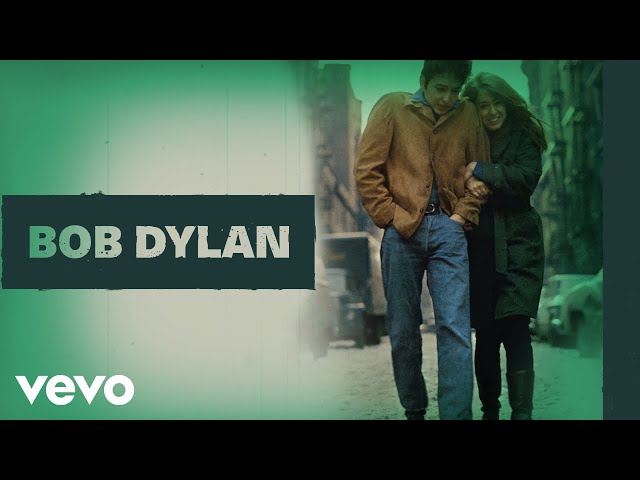 2. "Hurricane"
The epic. The magnum opus, if you're a few hundred years old. The masterpiece. Or at least one of them. If any specific track had won Dylan the Nobel Prize, it'd be hard to see it being any other. An eight and a half minute story about Rubin "Hurricane" Carter. The boxer who was given a life sentence for a triple murder. Dylan was convinced racism and profiling played a part in the arrest. Sure, some of the details might be a little less factual (such as Carter being a number one contender, which he wasn't at the time), but it's a song based on a true event, isn't it. An incredible feat of writing with huge social significance. Eventually, Carter's conviction was overturned due to it being deemed unfair and "based on racism rather than reason".
You can stream here.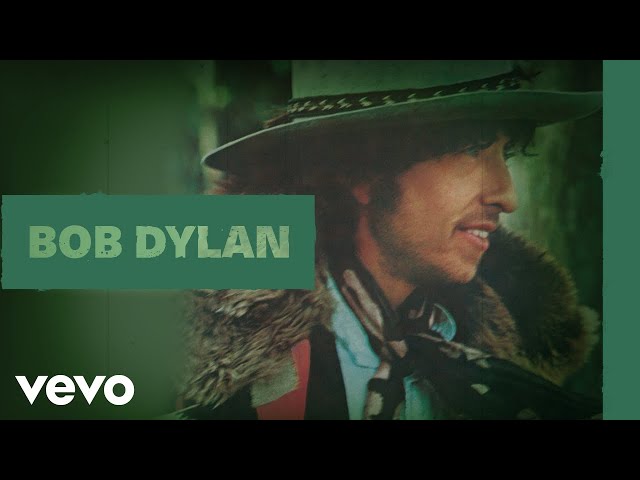 1. "Like A Rolling Stone"
There's too many hard facts out there to not suggest this is number one. It's his most streamed song, for instance, which if nothing else suggests it's still the most widely known record. Beyond that, it's known as the track which elevated Dylan from a fairly known folk singer to worldwide superstar. Rolling Stone magazine has it as the greatest song of all time (though maybe there's bias given the names, no we're kidding). It's a worthy winner. Not many songs can begin to enter that debate, nor can many six minute songs be so good radio stations are forced to not shorten them. That fact basically re-defined pop music. Paul McCartney went over to John Lennon's house to listen to it for the first time. A huge song.
You can listen here.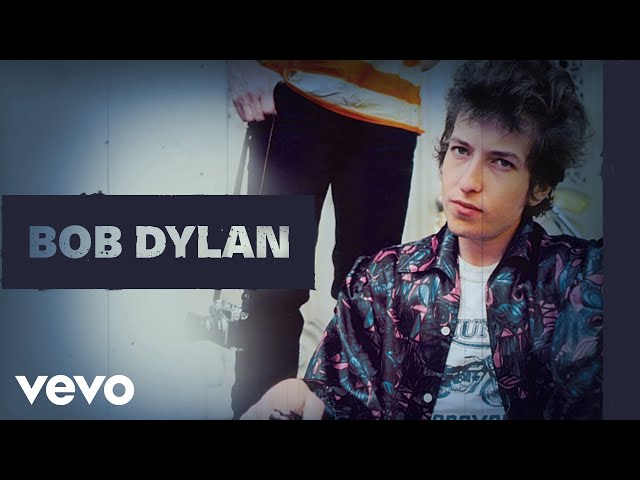 You know Bob Dylan yeah? He doesn't even just make songs. There are two new exhibitions of Bob Dylan paintings opening
For some more music reading, check our list of songs about boredom