Some big drama is about to kick off and it's going to take the world's smallest hero to take down the next big baddie of the MCU.
Ant-Man and the Wasp: Quantumania – what a mouthful! – completes the trilogy on thief-turned-hero Scott Lang and introduces a new big bad, Kang the Conqueror, to the Marvelverse, before his leading villain turn in 2025's Avengers: The Kang Dynasty.
So why is it significant? In short, because the Ant-Man movies have been crucial building blocks in the Marvel Cinematic Universe – such as introducing the time-travel element that helped the heroes save the day in Avengers: Endgame – despite lower box-office takings than his Avengers teammates.
Here's everything we know about his third solo movie.
When is Ant-Man 3 out in cinemas?
Ant-Man and the Wasp: Quantumania will arrive in cinemas on February 17, 2023.
And if recent MCU movies are anything to go by, expect it to arrive on Disney+ three months after its cinema release.
The date is confirmed in a brand-new poster for the threequel, but is that a giant Kang or teeny-tiny versions of Ant-Man and Wasp?
What will happen in Ant-Man 3?
Paul Rudd's Ant-Man, aka Scott Lang, was last seen alongside girlfriend Hope Van Dyne (Evangeline Lilly), aka the Wasp, in the final scenes of Avengers: Endgame, as they – alongside almost every living character in the MCU – defeated Thanos.
Scott's teenage daughter Cassie (Kathryn Newton) has invented a satellite that sends a message into the quantum realm. This strikes fear into Hope's mum, Janet van Dyne (Michelle Pfeiffer). Having lived in the miniature universe for decades, she knows the perils that lie within.
Sure enough, the family soon gets sucked into the quantum realm. There, they meet a host of unsavoury characters, including Kang the Conqueror who offers to help them get home in exchange for their assistance in what is sure to be a sinister scheme.


If you're thinking Kang's home seems to be a mix between Wakanda and ancient Egypt then you've almost hit the jackpot. What the time-traveller villain lacks in actual superpowers, he makes up for in genius-level intellect and an arsenal of weapons that span space and time.
Ancient Egypt was one of the first places Kang travelled back in time to and established himself as a dictator Pharaoh Rama-Tut. From there, he took on the first-ever mutant, and regular X-Men baddie, Apocalypse as his apprentice, before fleeing to the 20th century and conniving with Doctor Doom. Expect this guy to be at the heart of the MCU for the foreseeable future.
Online speculation has been rife that Ant-Man could get stamped on by a Kang-sized proverbial boot in the upcoming movie, but we will have to wait until the movie hits cinemas in February 2023 to know the fate of the ant clan.
While it seems a given that Kang will survive events of Ant-Man 3, expect the unexpected when it comes to the time-travelling villain. Who's to say that the Kang the Conqueror we meet in 2025's Avengers: The Kang Dynasty won't be from another point in the MCU timeline altogether.
Is there a trailer for Ant-Man 3?
Yes! Check out the action-packed trailer below to get your first look at Ant-Man and the Wasp: Quantumania.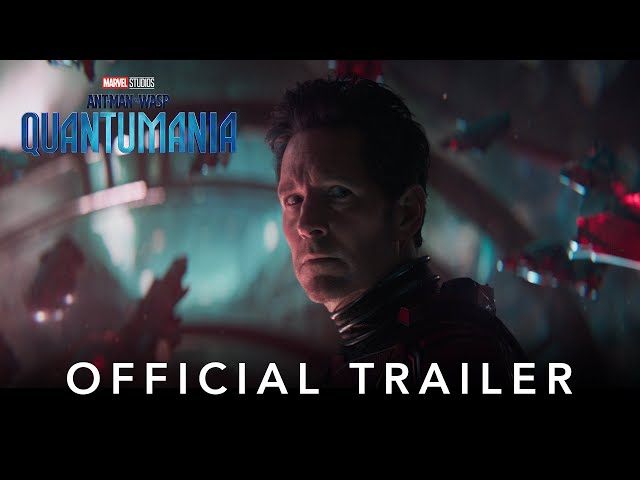 Who is in the cast of Ant-Man 3?
Paul Rudd reprises his role as the titular tiny hero, while Evangeline Lilly is back as the Wasp.
Lovecraft Country's Jonathan Majors will star as Kang the Conqueror, a longtime foe of the Fantastic Four and descendant of Reed Richards. In the comics, Kang is born in the 31st century, before discovering time travel technology invented by Victor von Doom. Majors previously appeared in the final episodes of Loki as a variant of Kang, referred to as He Who Remains.
Hollywood legend Michael Douglas returns as scientist Hank Pym, with Michelle Pfeiffer back for more as his wife, and the original Wasp, Janet van Dyne.
Freaky's Kathryn Newton will take over the role of Ant-Man's teenage daughter Cassie, who in the comics gains powers of her own that are similar to her dad and gain her the nickname Stature, later becoming a member of the Young Avengers team.
As briefly glimpsed in the trailer, Bill Murray appears in an undisclosed but villainous role. Comic-book stans will be buzzing for the MCU debut of iconic Marvel baddie MODOK, too.
Randall Park will reprise his role of FBI agent Jimmy Woo, first seen in the Ant-Man movies but most recently appearing in WandaVision.
All Marvel movies ranked from worst to best.

Here's everything we know about Black Panther 2.