Marvel and Disney+'s Loki series may have hijacked the TV conversation at the moment, but it wasn't long ago that WandaVision was dominating the pop-culture zeitgeist. Marvel Studio's first foray into self-produced superhero television was a constant source of fan theories and internet chatter, netting awards buzz for its unique mix of sitcom pastiche and mind-bending sci-fi.
The Elizabeth Olsen- and Paul Bettany-starring series was a bonafide hit, a twisty mystery that expanded on the characters of Wanda Maximoff and synthezoid Vision that left fans demanding more once the series wrapped. And while many were holding their breath for a continuation of the series, star Olsen recently spiked hopes that we'd be seeing a second season of the surprise hit.
The news comes from a Variety "Actors on Actors" interview between Olsen and Flight Attendant star Kaley Cuoco. When asked by Cuoco on whether we'd be returning to the surrealistically magical world of Westview, New Jersey, the once and future Scarlet Witch offered a straightforward answer: "No. It's definitely a limited series."
Pressed further, she offered faint hope: "I mean, with Marvel, you can never say no. People die, people…"
That's a bummer for fans who were looking for more of Wanda, who debuted as a villain-turned-ally in Avengers: Age of Ultron. While crucial to the narrative of Captain America: Civil War and Avengers: Infinity War, Maximoff was frequently sidelined, her romance with Vision barely fleshed out.
WandaVision spent nine episodes digging into the trauma endured by Olsen's powerful psychic, examining her grief at the loss of the then-resurrected Vision and her family. It culminated with the character fully embracing her powers and the role of the all-powerful Scarlet Witch, freeing the inhabitants of the town she inadvertently imprisoned and heading off to a mountain retreat to hone her powers.
But while the series is unlikely to return in earnest, the Marvel Cinematic universe is far from done with the powerful witch.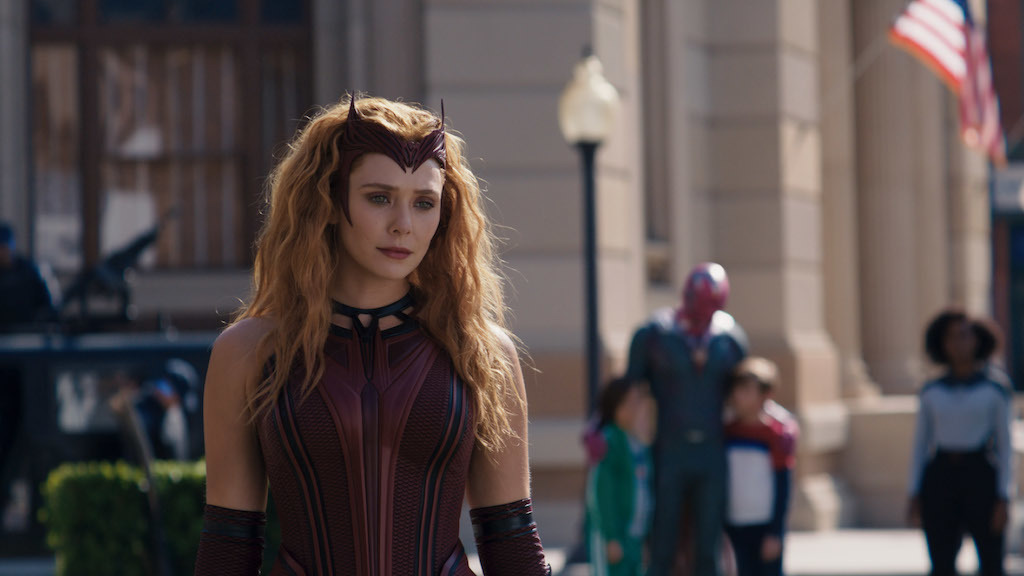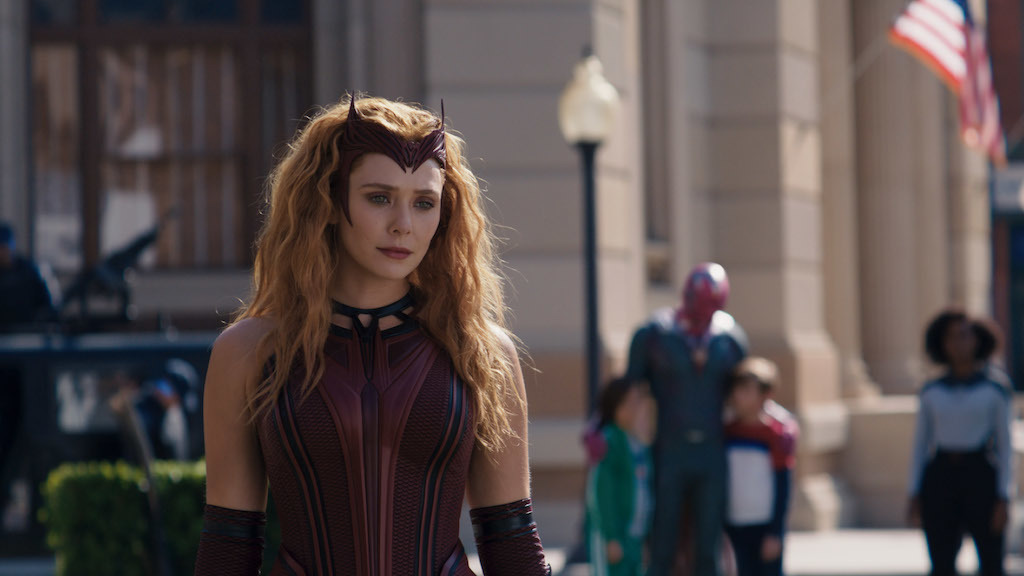 Wanda has a big part ahead of her in the MCU
Filming recently wrapped on the Benedict Cumberbatch-starring Dr. Strange sequel. Set to release in March of 2022, the film — directed by Evil Dead and Spider-Man mastermind Sam Raimi — will prominently feature Olsen.
Titled In the Multiverse of Madness, the film will fully lean into Marvel's newly prominent penchant for inter-dimensional travel and alternate realities. In the original Dr. Strange, Cumberbatch's hero became the universe's "Sorcerer Supreme," and used his ability to see multiple realities in order to manipulate the outcome of Endgame.
With Loki and Spider-Man: No Way Home said to be centered on the consequences of tinkering with time and space and WandaVision already teasing alternate realities, In the Multiverse of Madness is poised to go headlong into the warped realities of comics.
Olsen's role, however, remains unclear. Some speculate that Scarlet Witch — now revealed to be one of the most powerful beings in the universe — could feature as a heavy in the film. After all, Wanda inadvertently straddled the line between villain and hero in WandaVision, in which she mentally held thousands hostage in her manufactured sitcom utopia.
While it's unlikely that Wanda will break bad — Chiwetel Ejiofor's Mordo is assumed to be the film's big bad — she could become a McGuffin in and of herself. While the WandaVision post-credit stinger showed her learning to harness her powers, she's been shown to lose control before, both in WandaVision and Civil War, where she inadvertently caused the death of the King of Wakanda.
It stands to reason, then, that Wanda could cause reality to come unglued on a mass scale, especially given an ominous shot of a magic book at the end of WandaVision… never a good sign of things to come in a Sam Raimi flick.
Dr. Strange in the Multiverse of Madness releases in March 2022.
Everything we know about Loki so far
See Time Out's ranking of Marvel's 22-film Infinity Saga