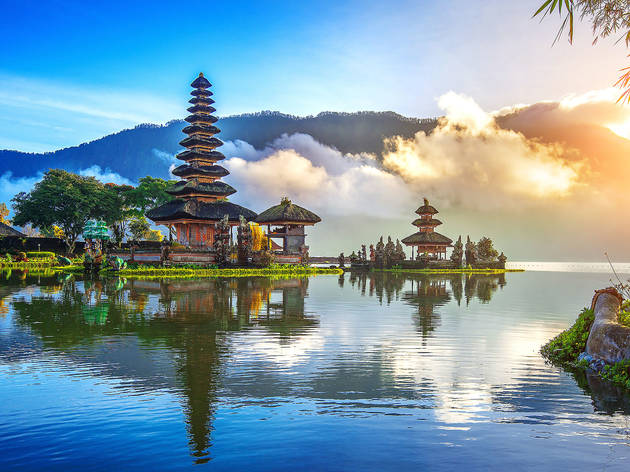 Bali will open its borders to visitors from September
Indonesia has plans to 'revitalise' its most popular destinations – and fast
Posted: Friday June 19 2020, 11:00am
So far Greece, Portugal and Italy have all starting welcoming tourists again ahead of peak July and August holiday season. But if you fancy holding out for a more adventurous, further-flung getaway, the Indonesian island of Bali is looking to reopen its borders by September. Ice-cold beer under the palms? Yes please!
The governor of Bali, I Wayan Koster, has announced a staged plan to reopen the island's huge tourism economy over the coming months. Koster said that, depending on the status of outbreaks, he hoped domestic tourism would return by August and that international visitors would be admitted from September.
It comes after Indonesia's tourism ministry last month said it would embark on a huge promotional campaign in an effort to 'revitalise' its major destinations from June. If all goes to plan and there are no more major outbreaks, a spokesperson said the country would likely allow international visitors into Bali, the Riau Islands and the cultural capital of Yogyakarta (on the island of Java) by latest October, when average temperatures in Bali are a very pleasant 27C.
Right now, Indonesian borders are closed and only citizens, diplomats and family members can enter the country. The Balinese economy depends almost entirely on visitors and its economy shrunk in the first three months of the year. However, Ni Wayan Giri Adnyani, the country's tourism secretary, said she hopes the new campaign will help visitor numbers return to normal by 2021.
With its aquamarine waters, thriving coral reefs and endless beachside surf huts, Bali is a picture-postcard tropical hideaway. And while you can't quite go ahead and plan a holiday there just yet, why not at least pencil in that lavish trip you've been dreaming about? You definitely deserve it.
Remember, many countries are still warning against all non-essential travel and some are quarantining all overseas arrivals, including their own returning citizens. Check all the relevant restrictions before you think about travelling.
When will you be able to travel again? Here's what we know so far.
Where can you go on holiday right now? These are all the countries that have already reopened their borders.
Share the story