The Red Beach Wetland near Panjin City, in northeast China, isn't your typical stretch of shoreline. For starters, there's no sand, and there are very few pebbles to speak of too. And for a good chunk of the year, it also turns a rather unusual shade of red.
Set in the biggest wetland and reed marsh area in the world, this popular natural attraction draws millions of visitors every summer as the native seepweed turns from light green to jade to crimson through the summer months. In September and October, the blooms reach their deepest, reddest hue.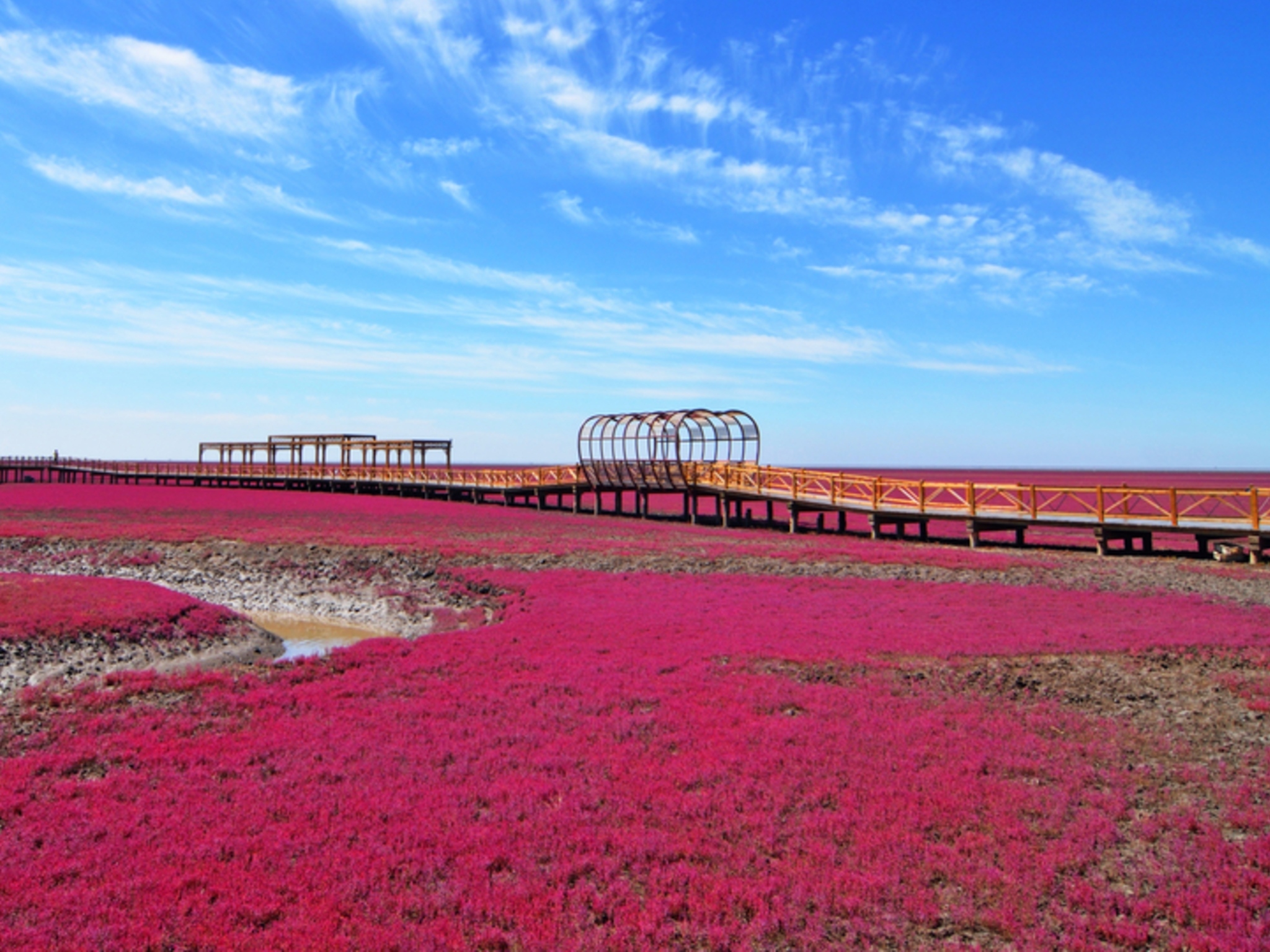 Photograph: Shutterstock
A wooden path has been built across the marshland, allowing visitors to walk on top of the Red Beach and admire the flowers up close. Some 260 species of migratory birds may be spotted here, while native, endangered crown cranes and black beaked gulls can also be seen swooping across the sky.
Can't stand the sensation of getting sand stuck between your toes, but still want to come away with some dreamy Insta-worthy photos? You may have just found your ideal beach getaway.
Photograph: Shutterstock
Looking for more floral inspiration? Here are the prettiest spring flowers around the world and the most beautiful wildflowers across the UK.