9 beautiful pictures of wildflowers in the UK
Stay home and admire these floral spring scenes from your sofa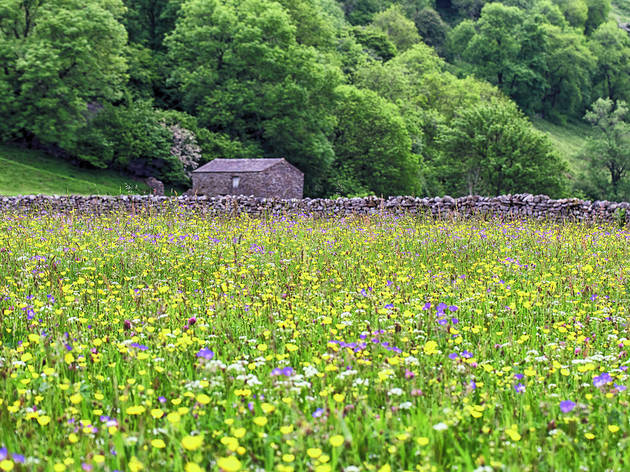 There are few things more uplifting than catching sight of the first blooms of spring or a rainbow of wildflowers on a hazy summer's day. Unfortunately, because of the current world situation, we're going to have to make do with gazing at images of them this year instead.
While wildflower meadows have become a rare sight in the UK in the last hundred years, there are still plenty to be found if you know where to look. Here are eight beauty spots that put on riotous displays, ranging from a Welsh woodland to a Cornish clifftop, from Yorkshire's upland meadows to the Western Isles. Stay home, stay safe and let us bring some spring colour to you.
RECOMMENDED: The most Instagrammed road trips in the UK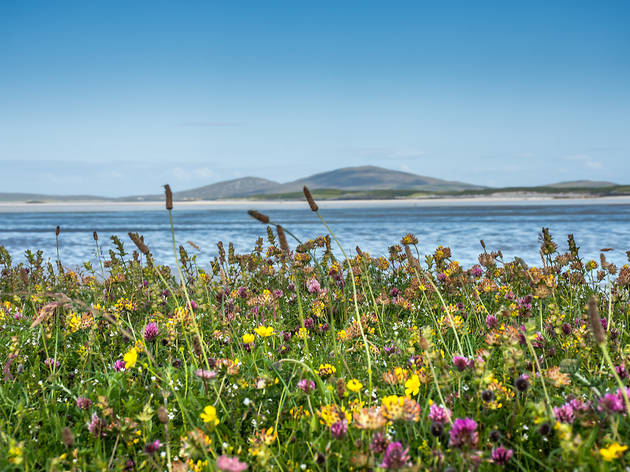 Photograph: Shutterstock
Scarista Beach, Isle of Harris
The western shores of the twin islets of Lewis and Harris in the Outer Hebrides are carpeted in machair. This fertile grassland is one of the rarest habitats in the UK and puts on a stunning floral display in summer, gleaming yellow, red, white and blue as summer progresses. With talcum-powder sand and turquoise sea, three-mile-long Scarista Beach on Harris is a breathtaking spot at any time of year, but particularly when the fragrant machair is aglow with orchids, harebells, vetches, gentian, centaury, eyebright, gentian and clover. You know where we'll be in June 2021...
When? June and July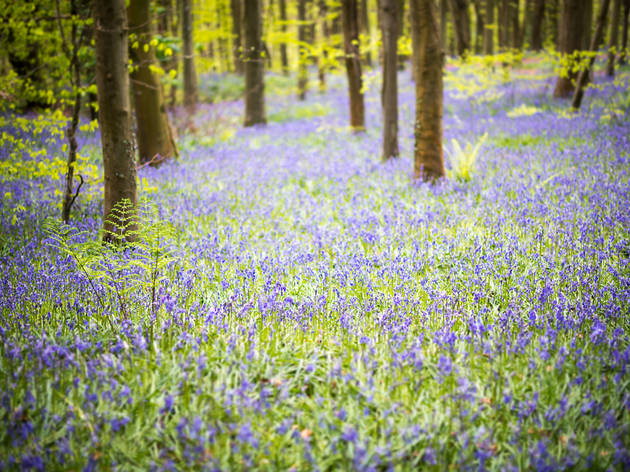 Photograph: Shutterstock
Did you know almost half of the world's Bluebells are in the UK? In spring, thousands of these drooping beauties are to be found in Coed Cefn, an enchanting woodland in Wales' Brecon Beacons. Perched on a hill above the friendly town of Crickhowell, this ancient wood has a canopy of oak and beech trees and a lovely circular walk (for post-lockdown) with views over the Welsh hills. It's said that if you pick a bluebell, you'll be led astray by fairies and will wander lost forevermore.
When? Mid-April to May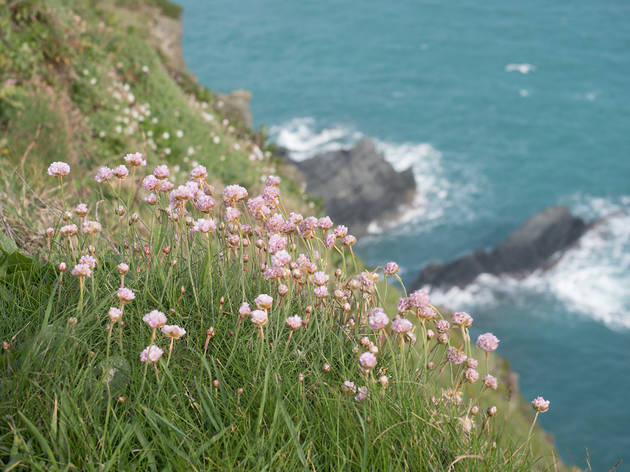 Photograph: Shutterstock
With its serpentine rocks and hidden sandy coves, the Lizard – the southernmost tip of mainland Britain – is one of the most spectacular spots in Cornwall, especially when the clifftops are awash with some rare and wonderful wildflowers. Spring squills' blue stars, white sea campions, thrift pom-poms, and long-headed clover's bouffants pop up first, followed by lady's bedstraw, dropwort and bloody cranesbill. Rosemullion Head is another glorious corner of the southern Cornish coast and its grasslands are a riot of colour in spring.
When? April and May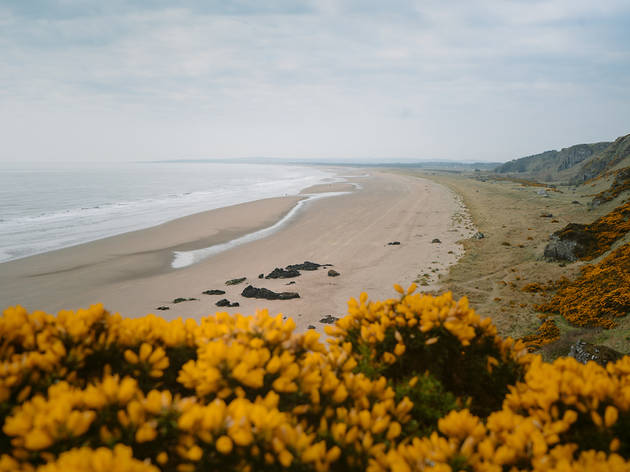 Photograph: Shutterstock
One of the most dramatic swathes of Scotland's east coast is St Cyrus nature reserve: a long sweep of golden beach guarded by hulking cliffs. In summer, delicate maiden pinks and bright-purple bellflowers bloom in the dune grasslands. Further north, you can admire Britain's biggest sand dunes and find over a dozen species of meadow flowers at Forvie nature reserve. Scottish National Heritage has created easily accessible wildflower trails at both, and at national nature reserves across the country.
When? June to September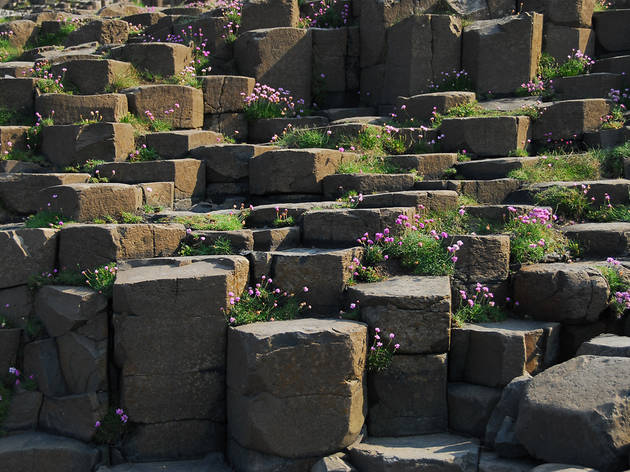 Photograph: Shutterstock
Giant's Causeway, County Antrim
Northern Ireland's Antrim coast is world-famous for its starring role in 'Game of Thrones' and its gigantic stepping stones – tens of thousands interlocking black basalt columns. In summer, the Giant's Causeway is also awash with dinky wonders. Dainty wild orchids thrive on its shores and in nearby fields, along with sea rocket, broomrape, cranesbill, devil's-bit scabious and meadow vetchling. The roof of the striking visitor centre is carpeted with wildflowers and native grasses as well, and it's heated with geothermal energy.
When? June and July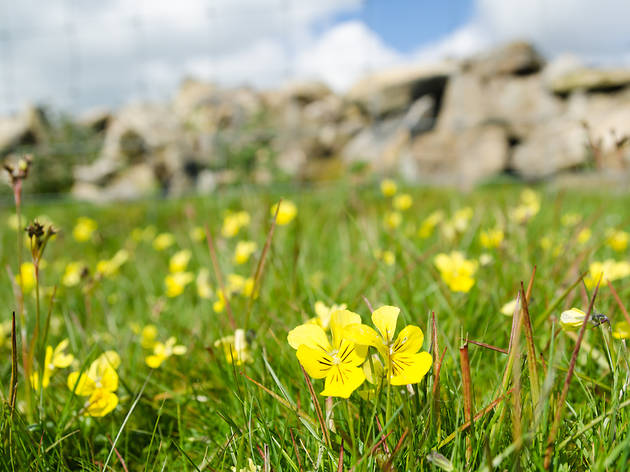 Photograph: Shutterstock
Priestcliffe Lees, Derbyshire
Yellow mountain pansy and the teeny white flowers of leadwort grow at the top of this steep hillside in the Peak District, while orchids prefer the sheltered lower slopes above the River Wye. Priestcliffe Lees nature reserve is on the Monsal Trail, an eight-mile walking and cycling route following an old railway line that cuts through some of the Peak District's prettiest dales. Derbyshire's lead spoil heaps are also fertile ground for flowers.
When? June and July
Photograph: National Trust
Blickling Estate, Norfolk
Blickling Estate in Norfolk has immaculately manicured gardens, but (on normal years – bring on 2021!) you can't beat a springtime stroll through the violet lake of bluebells in its Great Wood. The estate is managed by the National Trust and there's a woodland trail suitable for adapted wheelchairs, pushchairs and bikes, so everyone can enjoy their sweet-scented splendour. Blicking Hall is thought to be the birthplace of Henry VIII's ill-fated second wife, Anne Boleyn, and some believe her headless ghost returns on May 19 every year – the anniversary of her execution. Lovely, eh?
When? Late April to May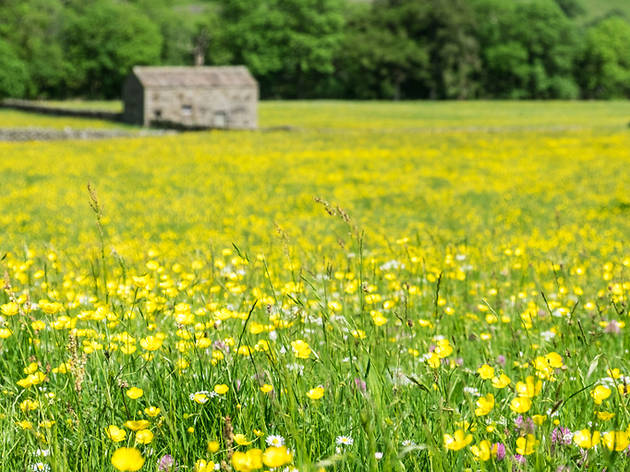 Photograph: Shutterstock
The Yorkshire Dales' upland hay meadows are a riot of colour in June. There's a great walk from the cute village of Muker in Swaledale (one for your UK to-do list) that takes you through four wildflower meadows, where you can spot melancholy thistle, yellow rattle, lady's mantles and cat's-ear. Be careful to stick to the path because they're winter fodder for livestock. In neighbouring Wensleydale, Askrigg Bottoms meadow is another tranquil spot, and only a gentle amble from Askrigg village.
When? June and before hay-cutting starts in mid-July
More armchair travel?
Check out these incredible 360-degree views of some of the world's greatest cities – and then start daydreaming about the trips you'll take IRL, for as soon as we're can travel again