James Bond author Ian Fleming's other famous creation, the movie version of Chitty Chitty Bang Bang is rite-of-passage viewing for generations of youngsters. Now those youngsters have grown up and have slightly deeper pockets, they can buy a piece of that nostalgia for keeps.
UK-based auction house Excalibur Auctions is selling a collection of memorabilia from the 1968 movie musical, which famously starred Dick Van Dyke as eccentric inventor Caractacus Pott.
The sale, which starts on Saturday August 13, features some of the magical contraptions created for the film by inventor/designer Rowland Emett. The biggest is a glass, wood and metal model of flying hut that Grandpa Potts (Lionel Jeffries) used to travel to India. It comes with an estimate of £3,500-£4,500.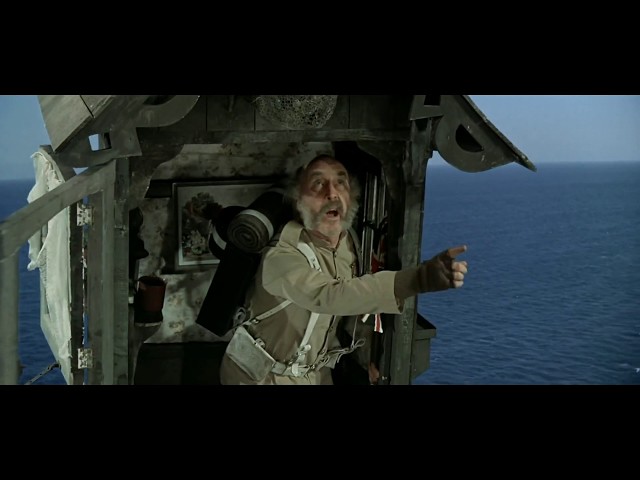 Look out, too, for a rare 1960s pedal car for children modelled on Chitty Chitty Bang Bang itself (est. £1,000-£1,500), and the original Emett designs that were created for Caractacus Pott's inventions, including a sketch of movie's 'Potts Cruft-de-Luxe Dog Tidy'.
'We are delighted to be able to offer such a special private collection of items that come from a direct source to the film,' says Excalibur Auctions' Jonathan Torode.

'While the total low estimate for the collection is currently a conservative £10,000, I think due to the film's continuing popularity, it may well surpass this.'
Budding bidders should head to the official site for all the info.
The 50 best family films to stream on movie night.

The best family movies on Netflix for all ages.