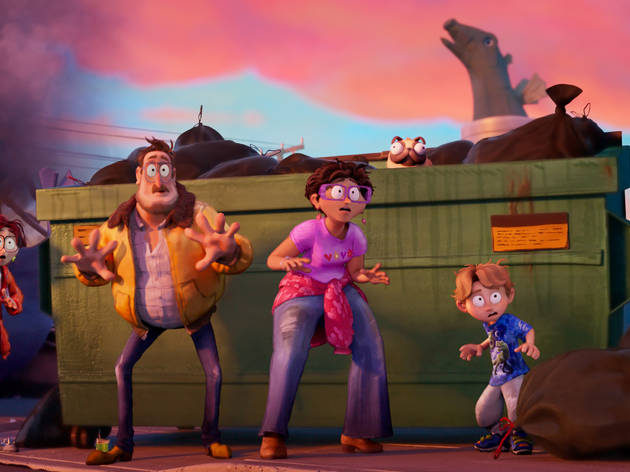 The best family movies on Netflix for all ages
Searching for the best family movies on Netflix? Browse our quick guide to which of your favorites are on the lineup!
If you have a kids' account set up, you'll know that Netflix's family-friendly content is about six days' worth of scrolling these days. Picking a movie to satisfy the whole clan is no easy task and it can take ages if you're not careful. To help fill those late lockdown days and provide a solution to rainy summer's afternoons stuck at home, we've narrowed the choice down to a few perennial favourites and one brand new guaranteed winner. If you haven't already, it's time to meet the Mitchells!
Need more streaming recs? See the best new kids' movies and the best kids' shows on Netflix.
Best family movies on Netflix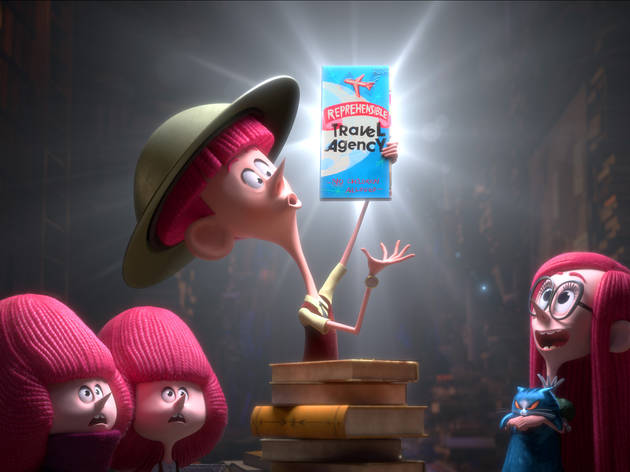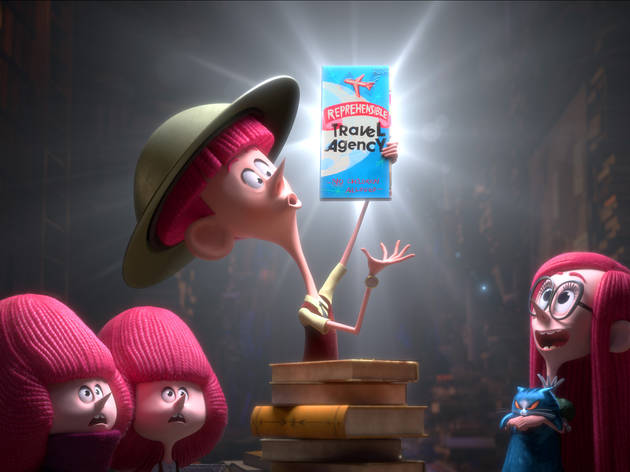 Photograph: Courtesy Netflix
1. The Willoughbys (2020)
Abandoned by their heartless parents, Jane Willoughby (voiced by Alessia Cara) and her twin brothers (Séan Cullen and Séan Cullen) try to please their sour nanny (Maya Rudolph) and become perfect children. Based on the bestselling book by Lois Lowry, this animated film also features the voices of Ricky Gervais and Terry Crews. Rated PG.
Life in the country sure is different than NYC. Max learns that the hard way. Although some animals aren't terribly keen on getting to know him, it's his friendship with Rooster that makes things a little easier. Rated PG.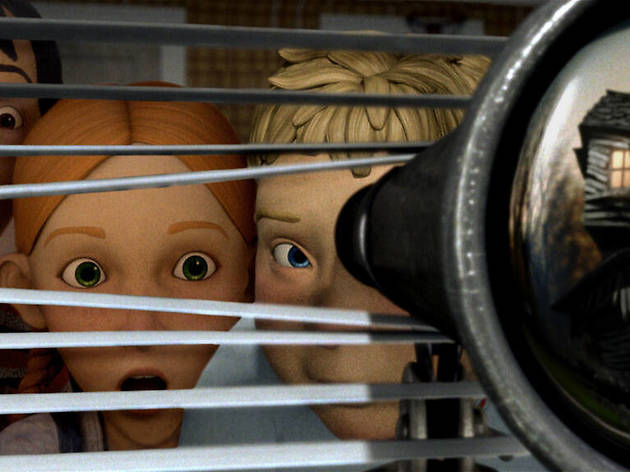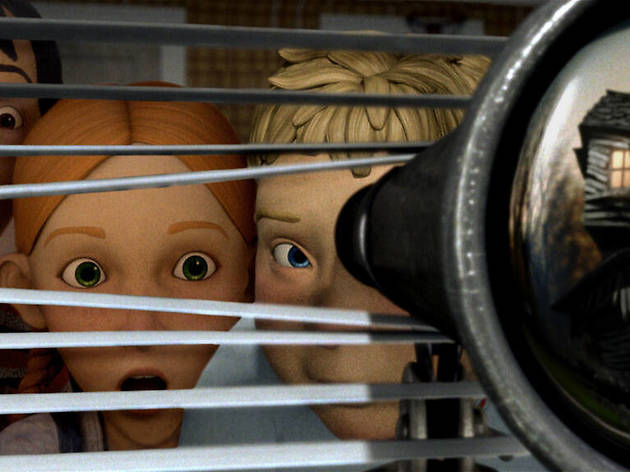 ©Sony Pictures Imageworks
One house on the street is not like the others, and teenager DJ knows it. Unfortunately, it's harder than expected for him to convince the police and his babysitter that their neighbor's home is actually a living, breathing monster. DJ and his friends must embark on a crazy adventure in hopes of saving the people the house has eaten (and ideally destroying it afterward). Anxiety-prone kids should pass on this one, but young horror fans will dig this film for its relatable characters and heartwarming ending. Rated PG.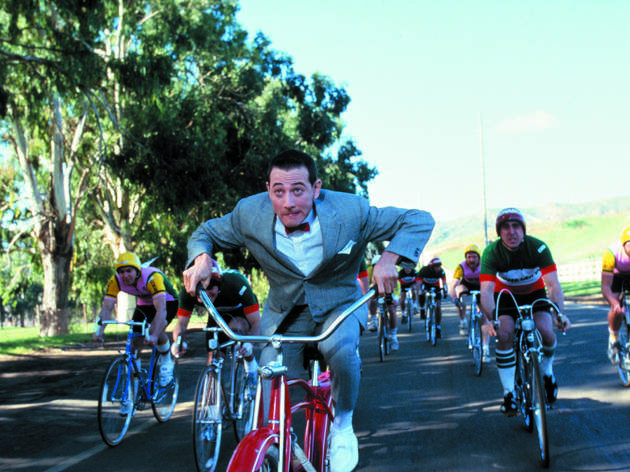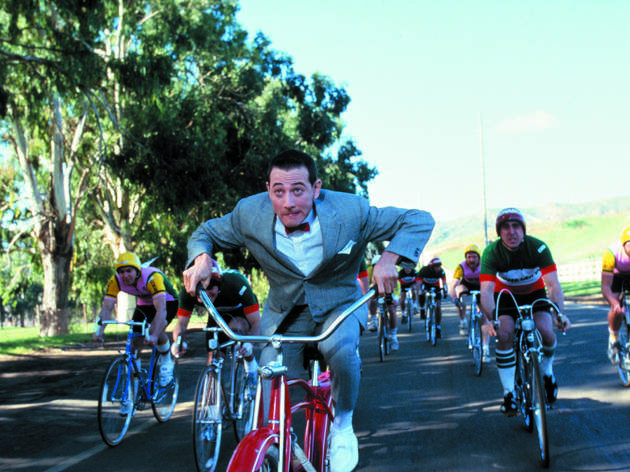 Courtesy Warner Bros. Entertainment
4. Pee-Wee's Big Holiday (2016)
Pee-Wee's in a New York State of mind. After meeting Joe Manganiello, he heads to the Empire State on his first trip to celebrate Joe's birthday in the Big Apple. Naturally, a few shenanigans ensue. Rated PG.
Ted is swooning over Audrey, and the way to her heart is a Truffula tree. No sweat, right? Well, nature is nonexistent in the town of Thneedville, so winning over the girl of his dreams might not be so simple after all. Will the Lorax, who once reigned over the forest, be able to help the young boy in his quest? Rated PG.
Steven Spielberg's lavish JM Barrie adventure did not fare well when it first came out. But now it's on Netflix, what better time for a family-wider reappraisal? There's actually plenty of love out there for it from Gen Xers and older millennials, but do its swashbuckling charms and ginormous sets cut it with youngsters who don't have a clue who Julie Roberts and Dustin Hoffman are? Give it a whirl and find out.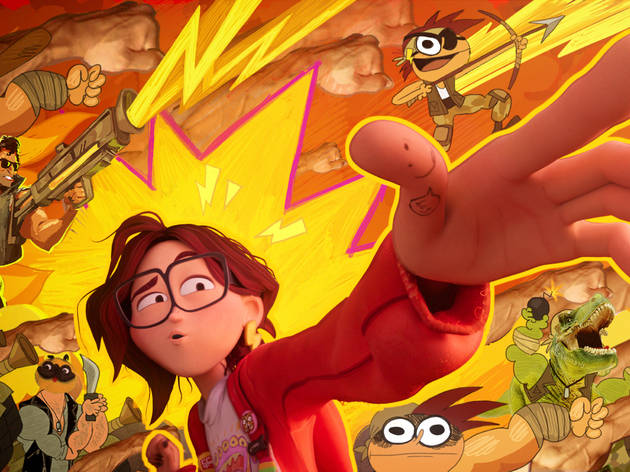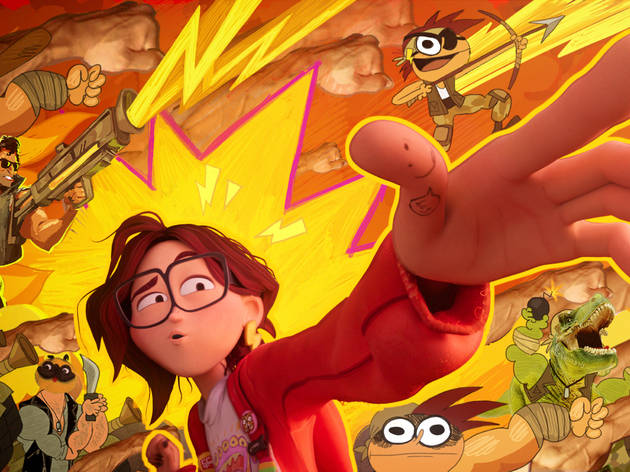 Photograph: Netflix
7. The Mitchells vs the Machines (2021)
This family animation about family dysfunction is an absolute blast. The argumentative, disorganised Mitchells (and their pet pug) are caught up in a robot apocalypse orchestrated by an evil A.I. (Olivia Colman). Are they equipped to become humanity's heroes? Empathetically not. It all carries the comic stamp of producers Phil Lord and Chris Miller, who made the magical Cloudy with a Chance of Meatballs, The Lego Movie and Spider-Man: Into the Spider-Verse. This one is right up there with those animated gems.
Steven Spielberg brings sweetness and Roald Dahl provides the sharper edges in a big-budget adaptation of Dahl's 1982 kids's classic that should satisfy fans of both. The Big Friendly Giant (Mark Rylance) and orphan girl Sophie (Ruby Barnhill) are a little-and-large duo to steal your heart.
Barry the Bee (aka Jerry Seinfeld) has a college degree, but no motivation to pursue a career working with honey. That is, until he interacts with humans (a major no-no) and realizes they've been stealing his kind's honey for years. The nerve! Rated PG.
A SWAT team of penguins – Skipper, Kowalski, Rico, and Private – take on an evil octopus called Dave in this spinoff of Madagascar's flipper-bearing scene-stealers. He's concocted a plan to steal all the penguins in the world. The horror!
Your kids probably don't want to watch a western but they might be into this one. It's about a pet chameleon called Rango (voiced by Johnny Depp), who falls out of his owners' car and is left to fend for himself in the Mojave desert. He stumbles into a drought-afflicted town and reinvents himself as a heroic sheriff. Jokes, silliness and adventures follow.
Tex Richman is planning to tear down the Muppets Studio and drill for oil on the grounds. But the show's biggest fan won't let that happen on his watch. Soon, he, his brother and his brother's girlfriend are on a mission to reunite the Muppets and save their beloved studio. When you're through, be sure to stream The Muppets Most Wanted. Rated PG.
Disney's New Orleans-set princess movie is one for the books! When our star Tiana is introduced, we learn all about her love for cooking and her aspirations to open the best restaurant in NOLA (we're dreaming of po boys and beignets as we speak). However, her plans are slightly derailed when Prince Naveen shows up. Mistaking Tiana for a wealthy princess, Prince Naveen plants one on her and the two are turned into frogs. Yikes! Will they be able to find the real princess in the bayou? Rated PG.
Based on The Invention of Hugo Cabret, Hugo follows an orphan who lives in a Paris train station's walls circa 1930. Though he's tasked with looking after the clocks in the station, he's more concerned about a broken automaton his late father passed down to him. He intends to figure out what went wrong and hopefully find a sense of belonging in the process. Rated PG.
Courtesy: Paramount Pictures
15. Hotel for Dogs (2009)
Andi and Bruce are two foster siblings who have been adopted. The only problem? They're forced to give up their beloved pup, Friday in the process. A slight challenge, to say the least. However, the two make up for it and open a pet-friendly hotel. All is fine and dandy for the cute canines who venture to the space for some r&r, but then neighbors catch on...and they're not pleased. Rated PG.
Young Tommy Pickles feels like he's second fiddle when his brother Dill shows up on the scene. After receiving a bout of widsom from his older cousin Angelica (who's known for having a mean streak), Tommy soon goes on a journey with his diaper-clad crew in an attempt to return his baby bro to the hospital. Rated G.
17. The Little Prince (2015)
Based on the beloved book, The Little Prince follows a young girl who is led into a new world to reasses what matters most: connections with others. Rated PG.
When college hockey coach Herb Brooks is given an assignment in the big leagues—to coach the men's team in the Olympics—the odds are against him, especially considering the U.S.A. is to face the Soviet team. A must for all athletes, this patriotic film will give you a glimpse at Americans uniting. Rated PG.
Available: January 1, 2021
Flint is a good guy: He wants to help his neighbors in Swallow Falls, who are only able to eat sardines when hard times hit. The inventor finds a way to make delicious treats fall from the sky, but things seem next to impossible when a few tech glitches cause his machinery to spin out of control. Rated PG.