Wander through Thames Town, and you'll come across all the classic features of a British town centre. There are cobbled streets, Victorian terraces, corner shops and red telephone boxes – but also Georgian townhouses, mock-Tudor housing and even statues of British icons like Florence Nightingale and William Shakespeare.
But there's also something a bit off about Thames Town. Not only is it strangely quiet, but it's a little too neat and clean to be properly British. UK towns usually have a bit more grit and grot to them, a bit more edge. And that's because while Thames Town looks like it's in the UK, it's actually in China.
The rather unusual development is part of Songjiang New City, a district around 30 kilometres from Shanghai. It was built by Atkins, a British company, and if it looks very familiar to any British readers, that's because its designs are lifted directly from existing pieces of British architecture. The church, for example, is pretty much a like-for-like copy of Christ Church in Bristol. The pub and fish-and-chips shop, meanwhile, are modelled on those in Lyme Regis, Dorset.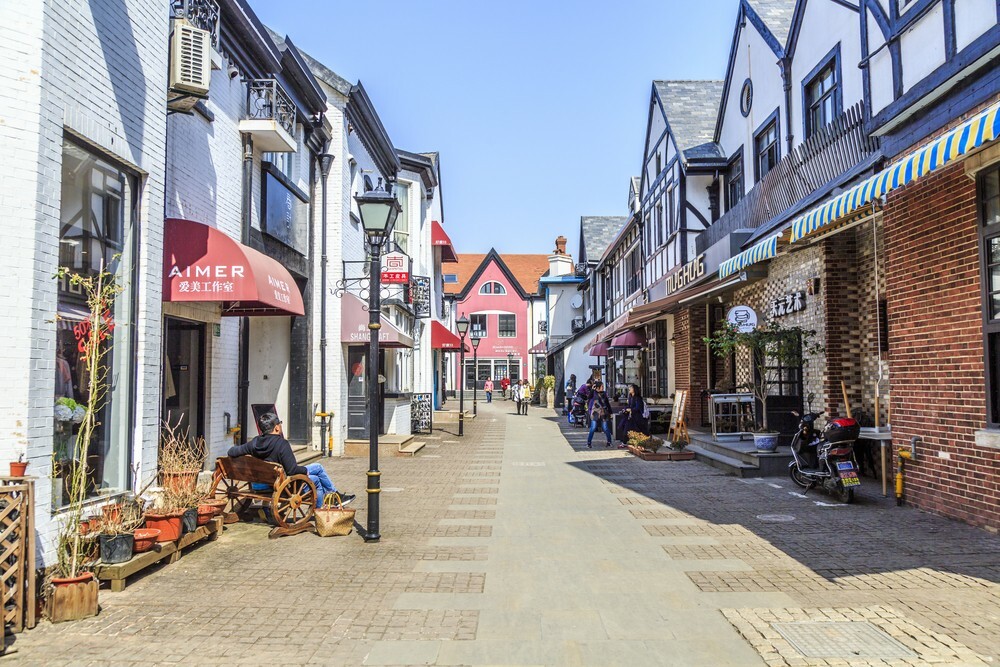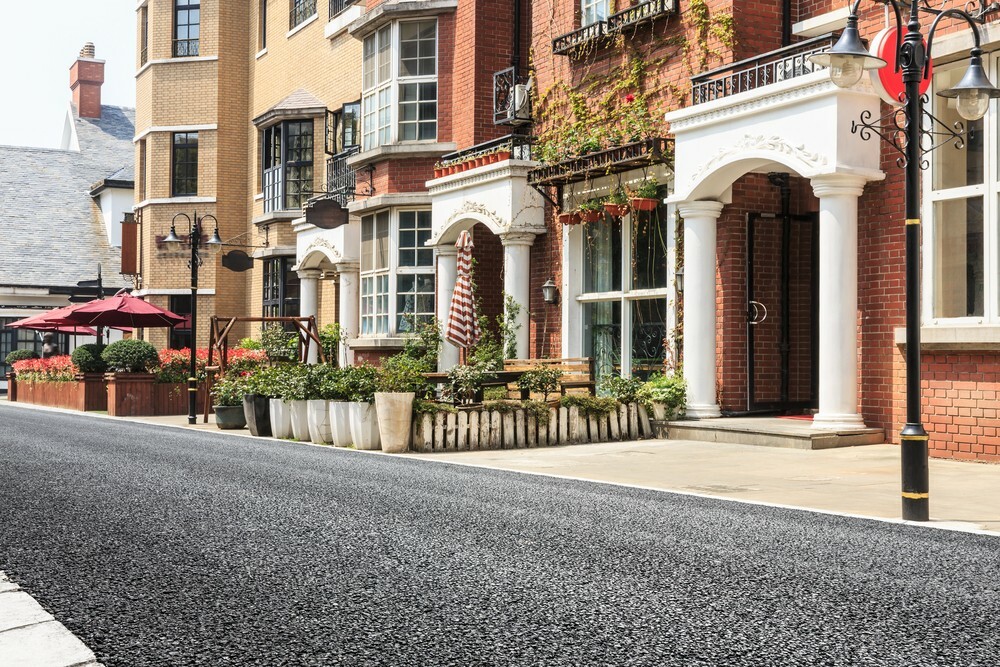 Naturally, there's likely one big question on everyone's lips. Why on earth is there a fake British town just outside Shanghai? Well, Thames Town was part of a government project that aimed to build desirable places for citizens to live outside of the city. The aim was to attract people away from the centre, thereby reducing congestion and overcrowding.
And Thames Town wasn't the only settlement in the project. Songjiang New City also includes eight other towns themed around European and North American building styles, ranging from France and Germany to Canada and Scandinavia.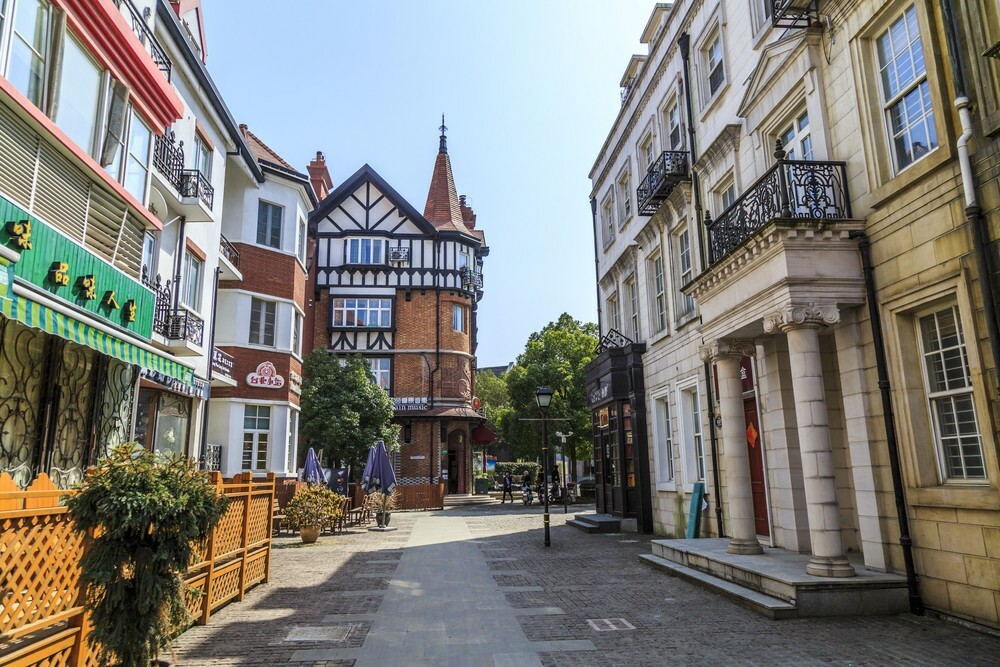 Thames Town was completed in 2006, and was built to house up to 10,000 residents. However, in the years since it's become largely empty, as most of its properties have been bought up by wealthier citizens as second homes.
But that doesn't mean it isn't still pretty a fascinating place to wander. Living in the UK, you can get pretty desensitised to the distinctiveness of our architecture. Thames Town, whether it's a tribute or novelty, is a great insight into how us British peeps are viewed around the world.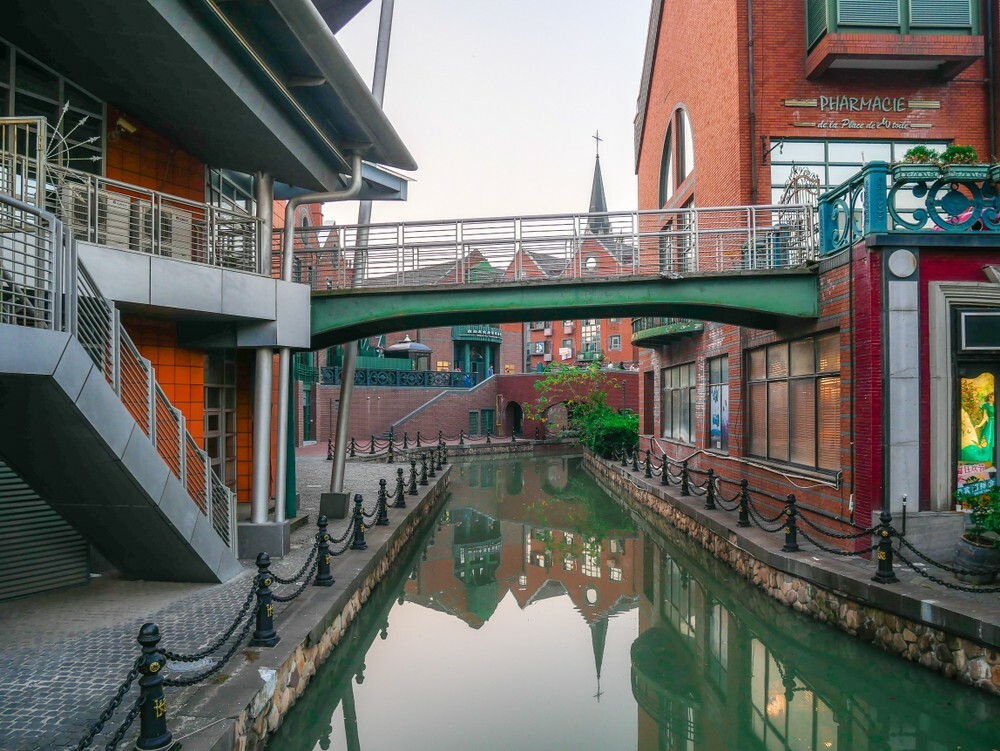 If you fancy visiting Thames Town, it's a short taxi ride from Songjiang metro on the number nine line. Although, of course, China's borders are still nearly completely closed to international travellers. It's almost certainly much easier to actually just visit the UK, instead.
Did you see that you can go swimming in a gap between continents in Iceland?