Love Joshua Tree? Now you can be one with the famous desert landscape (without having to camp), thanks to this 'invisible' Airbnb which blends right into the national park's gorgeous surroundings.
The 'Invisible House,' an uber-modern accommodation that boasts a fully mirrored exterior, is the brainchild of filmmaker Chris Hanley (best known as a producer behind American Psycho and The Virgin Suicides) and Tomas Osinski, a Frank Gehry collaborator. The design is inspired by the monolithic skyscrapers of New York, with a dash of Andy Warhol, the man who initially prompted Hanley and his wife to buy a plot of land and view it as uninterrupted art.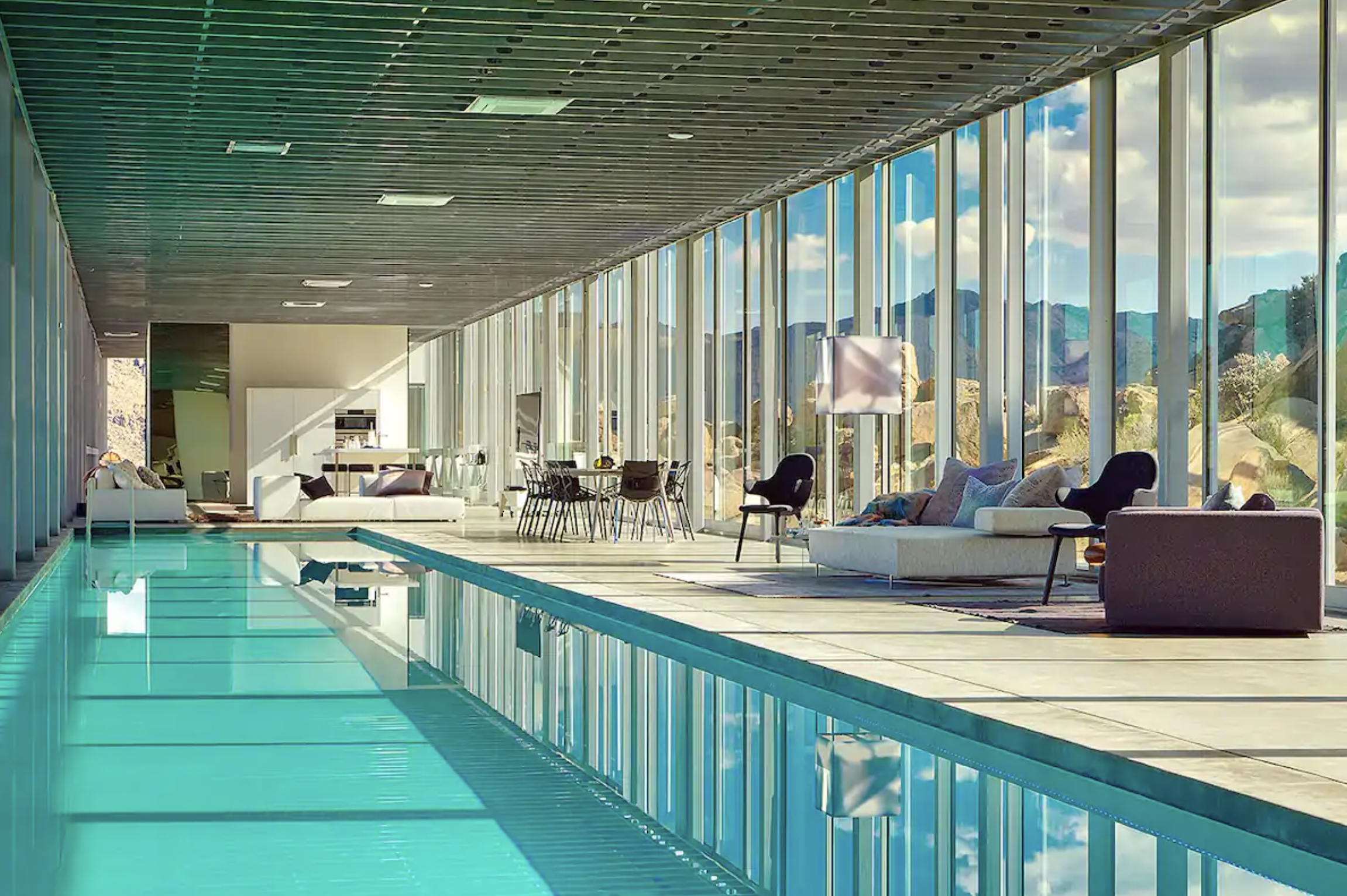 Built using the most advanced materials and technologies available, the sleek, 5,500-square-foot house is all electric and its carbon footprint is near zero. Inside, you'll find a 100-foot LED-rimmed pool, tons of floor-to-ceiling glass doors, and even all-glass shower stalls (if you don't want to take your eyes off the view for even a moment). And if you're worried about exposure, know that the house is set on 90 acres of private land (including its own 4,000-foot mountain) so you won't have to worry about curious hikers while you bathe in nature. Of course, the house is also primed for stargazing with glass roofing and a cozy fire pit.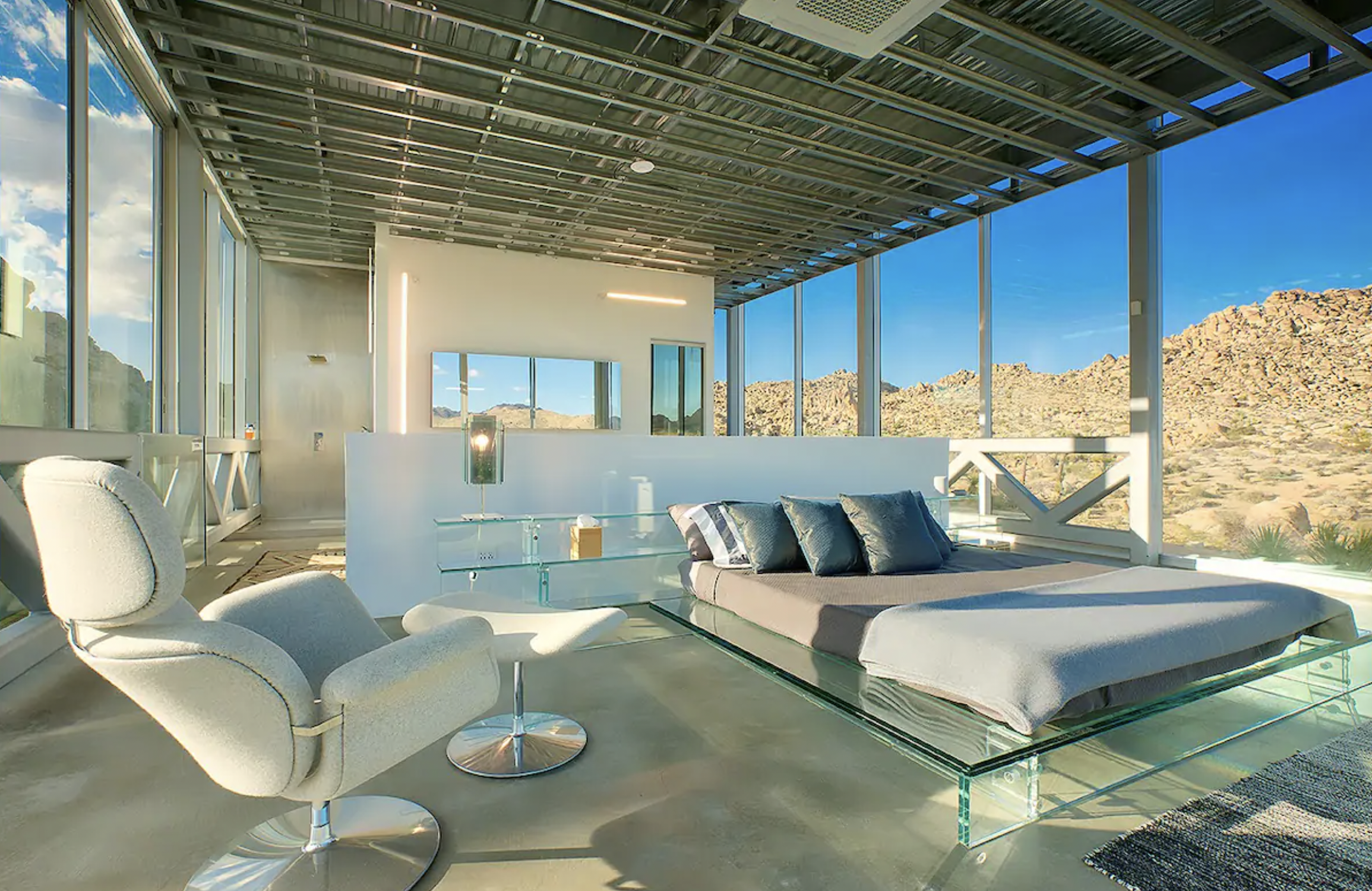 Invisible House includes three large and luxurious suites, which sleep six people total, and feature beds made of either pure marble or, in the case of the master suite, a unique two-ton, solid glass bed by Milano designers Santambrogio. If you do need more space, an additional one-bedroom private home located just footsteps from the main house, will be automatically added on to your reservation to accommodate an additional two people.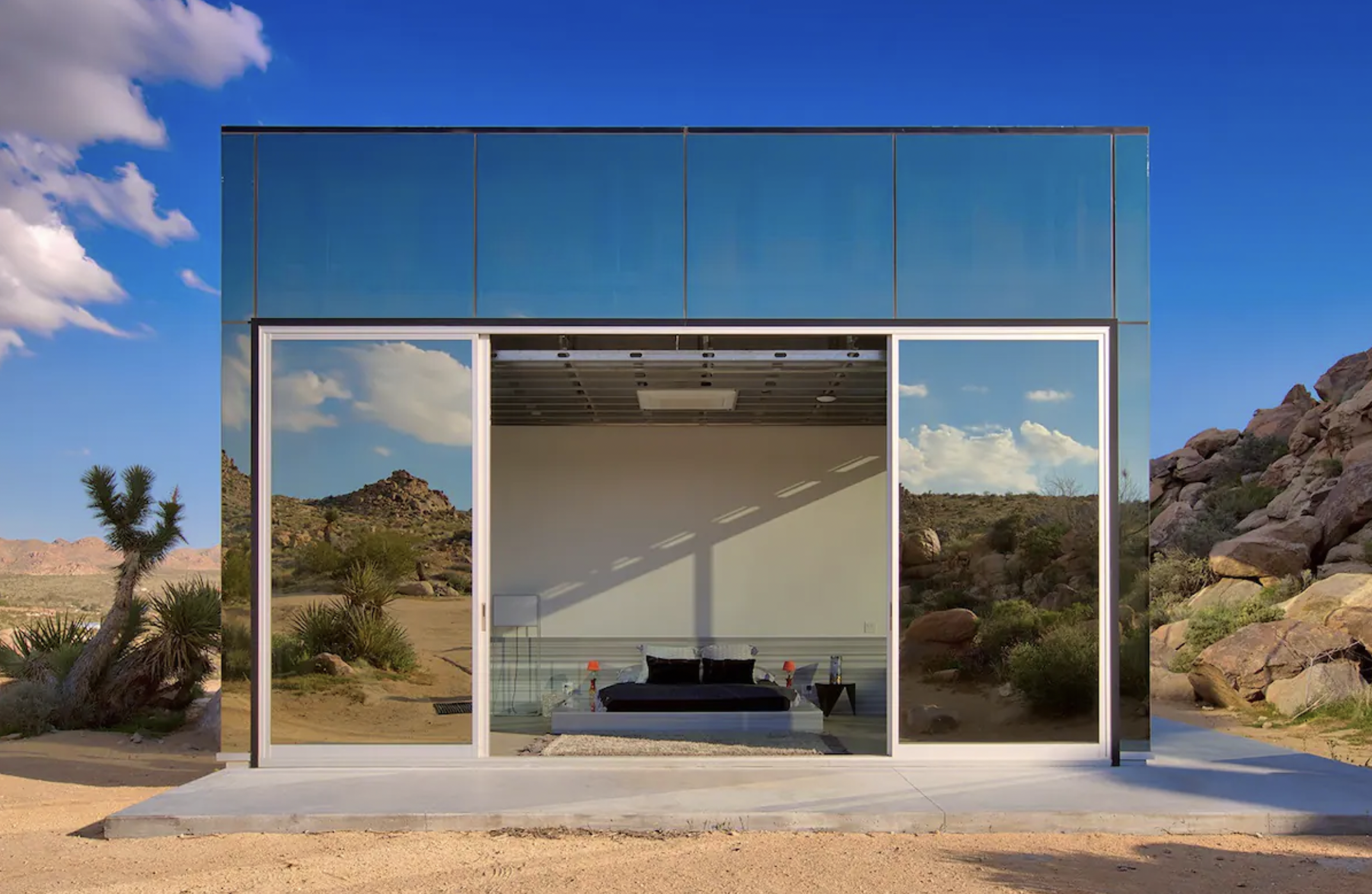 Given its striking appearance, it's no surprise that the Invisible House has been used for many photo and film shoots, so whether you're planning a romantic getaway or have a sci-fi film that's ready for production, head to Joshua Tree for a desert experience you won't get anywhere else. Just know that this is not an affordable retreat – rates currently exceed $3,000 per night!
Looking for more unique getaways? Get in a cage and meet the lions at this 'reverse zoo' in South Africa.