It's an era for big pop biopics, with Freddie Mercury (Bohemian Rhapsody), Elton John (Rocketman), Whitney Houston (I Wanna Dance With Somebody) all getting the big-screen treatment in the past few years, and a new Amy Winehouse film currently shooting in London. Those films' combination of grandstand lead performances, complex psychology and a jukebox-worth of well-loved pop bangers has proved irresistible to audiences and in some cases, awards voters too.
Repeating the trick for Michael Jackson – a far more polarising, problematic figure than any of those pop peers – looks like a much thornier business, so the new biopic about the one-time 'King of Pop' is going to be a major news story long before it hits the screen.

Michael, as the film is minimalistically titled, has a lead actor, a big-name director in Antoine Fuqua and a production team with awards pedigree and experience. Here's what we know about it so far.
What will the Michael Jackson biopic be about?
Scheduled to start filming this year, Michael will chart the singer's rise to pop superstardom.
According to Variety, it will be a 'never-before-told and in-depth portrayal of the Grammy-winning singer who became the King of Pop'. Screenwriter John Logan, who wrote The Aviator and co-wrote Gladiator, has penned a script that 'will explore all aspects of Michael's life, including his most iconic performances'.
Calling the shots on Michael is Antoine Fuqua, a filmmaker best known more for his high-octane thrillers (The Equalizer, Training Day), as well as putting a modern spin on 2016's The Magnificent Seven. Fuqua cut his teeth making music videos for the likes of Drake, Prince and Stevie Wonder.
Like Back to Black, the new Amy Winehouse biopic, the film is being made with the cooperation of the deceased singer's estate. How the multiple allegations of child molestation made against Jackson will be handled on screen will, no doubt, be influenced by the family's involvement in the movie. The singer denied the allegations, was tried and found not guilty, and maintained his innocence until his death in 2009.
Who will play Michael Jackson in the new biopic?
The casting keeps things very much in the family, with Michael Jackson being played by his 26-year-old nephew Jaafar Jackson. He's the son of Jackson's brother, producer-musician Jermaine Jackson, a fellow Jackson 5 member whose sometimes stormy relationship with his more famous sibling may or may not form an intriguing subplot in the movie.
An acting newbie, Jaafar brings a musical background and some powerful pipes of his own to it.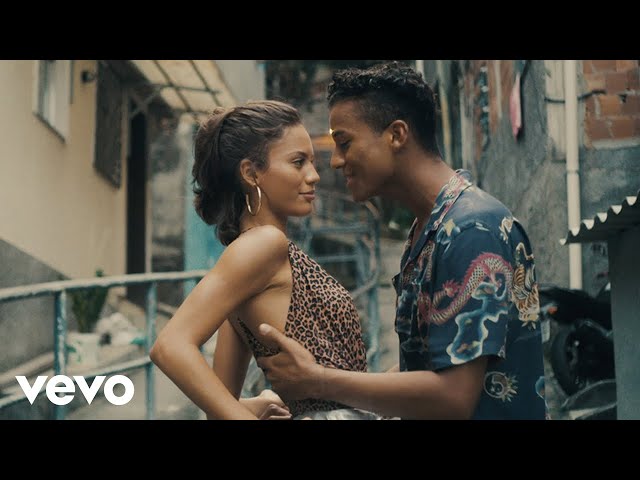 A large scale casting call was undertaken before the film's lead actor was eventually found much closer to home. 'I met Jaafar over two years ago and was blown away by the way he organically personifies the spirit and personality of Michael,' says producer Graham King. 'It was something so powerful that even after conducting a worldwide search, it was clear that he is the only person to take on this role.'
'It's incredibly exciting to watch Jaafar bring Michael to life,' says Fuqua. 'There was such a spiritual connection when I first met Jaafar, who has a natural ability to emulate Michael and such a great chemistry with the camera.'
There's no word on how much of the singer's life the film will cover – although casting the 26-year-old in role seems to limit it to his earlier period of solo success, rather than the years leading up to his death, aged 50.
Any news on the release date?
Not as yet, though 2024 seems likely with the film not yet filming.
What has been said about the biopic?
With the project still in its early stages, the wider reaction has been relatively muted to date. But Jackson remains a deeply controversial figure and the film will need to avoid airbrushing out the darker aspects of the singer's life, especially after 2019's acclaimed TV docuseries Leaving Neverland brought old allegations back to the surface in devastating fashion.
The multi-award winning Michael Jackson Broadway musical is coming to London.

Back to Black: everything we know about the Amy Winehouse biopic so far.