Netflix have confirmed details for the sequel to 2020's surprise hit whodunnit, Enola Holmes.
One of her first major appearances outside of Stranger Things, Millie Bobby Brown took on the role of Enola Holmes, young sister of the legendary detective Sherlock Holmes.
Based on 'The Enola Holmes Mysteries' book series by American author Nancy Springer, the first movie became an instant hit for Netflix and stands as one of their most-watched original films, with an estimated 76 million households watching Enola Holmes in its first month of release.
Little surprise, then, that a sequel was quickly put into production. Here's all you need to know about Enola Holmes 2.
When is Enola Holmes 2 released and where can I watch it?
Just like the first instalment, Enola Holmes 2 will be released exclusively on Netflix. And fans only have to wait a few more months: it arrives on the streaming platform on November 4.
Is there a trailer for Enola Holmes 2?
Yes! Netflix unveiled the trailer for Enola Holmes 2 in September as part of their annual Tudum event.
Feast your eyes on the below clip for a tease of what's to come.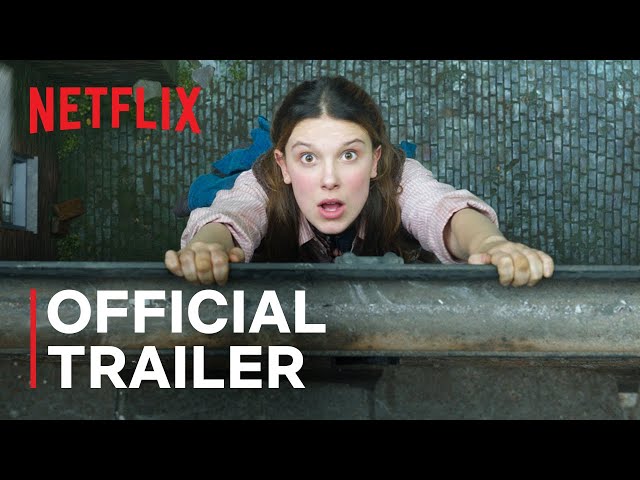 Who is in the Enola Holmes 2 cast?
Millie Bobby Brown returns as the titular junior detective and Henry Cavill is back as her famous brother, Sherlock Holmes.
Returning Enola Holmes cast members also include Helena Bonham Carter as Enola's mother Eudoria, Ali & Ava's Adeel Akhtar as Inspector Lestrade and Susan Wokoma as mentor Edith.
New recruits include Top Boy's Sharon Duncan-Brewster, David Thewlis (Wonder Woman), plus newcomers Hannah Dodd and Abbie Hern.
Harry Bradbeer, the director of Fleabag and Killing Eve, returns for the sequel and is joined once again by Jack Thorne (Harry Potter and the Cursed Child) on screenwriter duties.
What will Enola Holmes 2 be about?
Picking up at the end of the first movie's climax, Enola capitalises on the triumph of solving her first case by following in the footsteps of older brother Sherlock and opening her own agency.
Business as a female detective-for-hire proves to be slow and tiresome, until a penniless matchstick girl offers Enola her first official job: to find her missing sister.
The official synopsis reads: 'This case proves to be far more puzzling than expected, as Enola is thrown into a dangerous new world – from London's sinister factories and colourful music halls, to the highest echelons of society and 221B Baker Street itself.
'As the sparks of a deadly conspiracy ignite, Enola must call upon the help of friends – and Sherlock himself – to unravel her mystery.' The game, as the saying doesn't quite go, is afoot again!
What have the cast said about Enola Holmes 2?
Millie Bobby Brown has spoken about what fans can expect in the sequel, teasing that Enola Holmes 2 will show a grittier side to London.
'We set the film in the hustle and bustle of London, which is something that we didn't really get to see as much in the first one,' Brown explained to Entertainment Weekly. 'We got to really see what this young girl is doing in this crazy city that surrounds her night and day, and we get to explore these places in great detail.'
Meanwhile, Henry Cavill revealed how the dynamic between Sherlock and his sister Enola will be different in the sequel.
'While Sherlock has the experience and his second-to-none mind, he doesn't have the same emotional wherewithal as Enola, nor does he have the same heart,' Cavill told Entertainment Weekly. 'Whereas in the first film Enola may have learned from Sherlock, in this the tables may have turned.'
Where was Enola Holmes 2 filmed?
Filming for Enola Holmes 2 took place in the autumn of 2021 across the UK, with the streets of Hull turned into Victorian era London.
Images of the set were shared by The Yorkshire Post, showing locals flocking to the scene to grab a glimpse of the stars.
Filming also took place in the historic market town of Dorchester, Dorset. Built in the 19th century but closed in 2014, the nearby Dorchester Prison will also appear in the film, with much of its architecture still resembling the Victorian era.
Here's where you can see the Stranger Things cast next.
A new Stranger Things immersive experience has come to London.