Anyone who has freshly finished both chunks of Stranger Things season four faces a seriously long wait for the fifth, and final, instalment of Netflix's sci-fi horror. Rumours have it streaming sometime in the summer of 2024.
Even if you have Kate Bush's 'Running Up That Hill' on heavy rotation on Spotify, it's a long time away from Hawkins's finest – Eleven, Mike, Lucas, Dustin, Max and the gang. Bonds have been formed – not just with the characters, but the up-and-coming actors who play them.
Happily, Stranger Things' young cast has a string of exciting projects in the pipeline to help us all pass the time until team Hawkins is back together. Here's the lowdown on what's next for them.
Millie Bobby Brown (Eleven)
British actress Millie Bobby Brown is returning as the scrappy and intuitive sister of Sherlock Holmes (Henry Cavill) in the upcoming Netflix detective flick, Enola Holmes 2. It's already wrapped, with the actress once again starring opposite Cavill, Louis Partridge, and Helena Bonham Carter.
Continuing her string of Netflix projects, Brown is taking the lead role in Damsel. It's a fantasy movie that follows young Princess Elodie, who finds her fairy-tale wedding was far from what she imagined. Brown's princess will have to use her wits if she's to avoid being sacrificed to the kingdom's sacred cave dragon. Dealing with Stranger Things' demons and demogorgons should serve as handy prep there.
Oh, and there may be other monsters ahead for Brown. She's already appeared in a supporting role in Legendary Entertainment's 'MonsterVerse', starring in Godzilla: King of the Monsters and the pandemic-era smash hit, Godzilla vs Kong. A follow-up is scheduled for March 2024, though it's not yet confirmed whether Brown will be back to play science-obsessed teenager Madison Russell for a third time.
Finn Wolfhard (Mike Wheeler)
Wolfhard's dulcet tones will next be heard via a voice part in Guillermo del Toro's stop-motion animated adaptation of Pinocchio. The Canadian actor will lend his voice to the character of Candlewick – an unruly young boy who befriends Pinocchio, but ultimately leads him astray – in GDT's darker retelling of the classic Carlo Collodi tale of a puppet come to life. It'll be on Netflix in December, and also features the voices of Ewan McGregor, Tilda Swinton and Cate Blanchett.
Expect to see Wolfhard back for the recently announced Ghostbusters: Afterlife sequel, too, reprising his role of young 'buster Trevor. That one will be out in December 2023.
Gaten Matarazzo (Dustin Henderson)
Having first found success on Broadway before Stranger Things came knocking, Gaten Matarazzo will soon be stepping the boards once more. He's playing the sarky Jared Kleinman in long-running musical 'Dear Evan Hansen' later this month. There's no word yet on whether Matarazzo's Netflix comedy series, Prank Encounters, will be back for a third season.
Caleb McLaughlin (Lucas Sinclair)
The 20-year-old New Yorker who plays Lucas, Stranger Things' basketball and Dungeons and Dragons-loving teen, is following his character's hoop dreams into an upcoming LeBron James biopic called Shooting Star. He's playing Dru Joyce III, James's best friend and St. Vincent–St Mary High School teammate. Filming began in May and the film is due out next year.
Maya Hawke (Robin Buckley)
The talented offspring of Ethan Hawke and Uma Thurman, Maya Hawke joined the show in season 3 as Steve's Scoops Ahoy! colleague, Robin. She's spent a stretch of the most recent season digging into the gory story of convicted murderer Victor Creel alongside Natalia Dyer's Nancy Wheeler.
Before she returns for the final season, you can catch her in Bradley Cooper's new biopic about Leonard Bernstein,
Maestro
. Cooper is playing the
West Side Story
composer, while Hawke is his daughter, Jamie Bernstein.
Joe Keery (Steve Harrington)
The American actor and musician who plays the show's majestically coiffed Steve has already tasted success away from Stranger Things in big studio movies like Molly's Game and Free Guy. Next up? A sci-fi called Cold Storage opposite Liam Neeson. Based on a novel by Jurassic Park screenwriter David Koepp, it's an almost-too-timely action movie set during a global pandemic of highly infectious and constantly mutating micro-organisms.
He has also appeared in satirical news show, Death to 2020 and Death to 2021, so it's likely he will be back later this year to review all the bizarro news of 2022.
Keery also has more music out via his musical alter ego Djo. This summer, you'll find him touring before releasing his second album, 'Decide'. Check out his latest single, 'Change', below.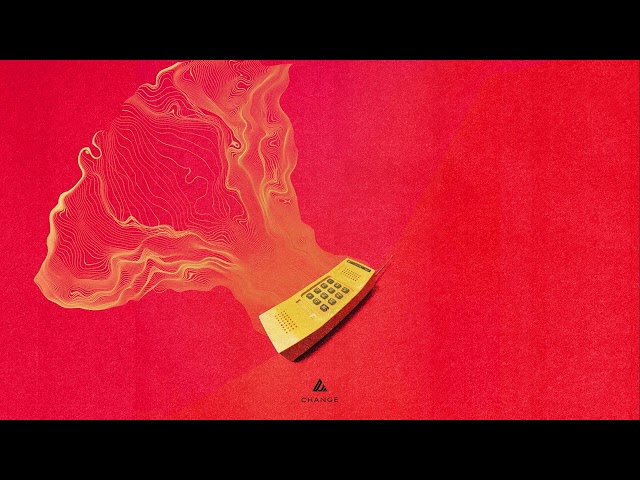 Noah Schnapp (Will Byers)
Stranger Things' early episodes revolved around the disappearance of Noah Schnapp's Will Byers. Since then, both Will and Noah have become Stranger Things mainstays.
For anyone looking for another shot of Schnapps, he'll be co-lead in upcoming thriller, The Tutor. He's playing a disturbed student who threatens to expose his tutor's (Garrett Hedlund) dark secrets. It's currently filming in Alabama, so expect release date info soon.
Natalia Dyer (Nancy Wheeler)
The Nashville native made her screen debut in tween hit Hannah Montana: The Movie, but she's since gravitated towards darker terrain. She's currently filming All Fun and Games, a horror-thriller co-starring Asa Butterfield, which follows two children who awaken a sinister entity known as 'The Skarrow'. Sounds like familiar ground for Dyer.
Sadie Sink (Max Mayfield)
Joining the cast of Stranger Things in season two, Sadie Sink has quickly become a key part of the cast as the skateboarding, Vecna-battling, Kate Bush-loving Max. And her next role is a goodie, too: she's in Darren Aronofsky's new film, The Whale, opposite Brendan Fraser. It revolves around a 600-pound middle-aged man (Fraser) trying to reconnect with his 17-year old daughter (Sink), after previously abandoning his family for his male lover. it should be another meaty showcase for her talents.
'I don't think I'd ever done a project that had that much character work,' she tells Vanity Fair. 'Darren is obviously brilliant, and working with him was a really formative experience, and Brendan is so incredible in it, and also just probably my favourite human on the planet.'
A Stranger Things play is coming to London, probably.